Spain is making streaming history. Ibai Llanos Garatea, most commonly known as Ibai has shattered his personal best and even rewrote the
Twitch
record books by entering the list as the second most concurrent viewers ever with his
La Velada del Año stream
.
The Spanish content creator teased his Twitter followers by betting against himself right from the get-go. "If today we hit some time during the stream one million viewers, I pledge to organize another Velada on 26th May 2022 and fight myself", he tweeted. 
Less than an hour in, the stream surpassed the one million concurrent viewers milestone, making Ibai the second highest peak in concurrent viewers stream holder in Twitch history and turning the 26-year-old into a boxer in one year's time.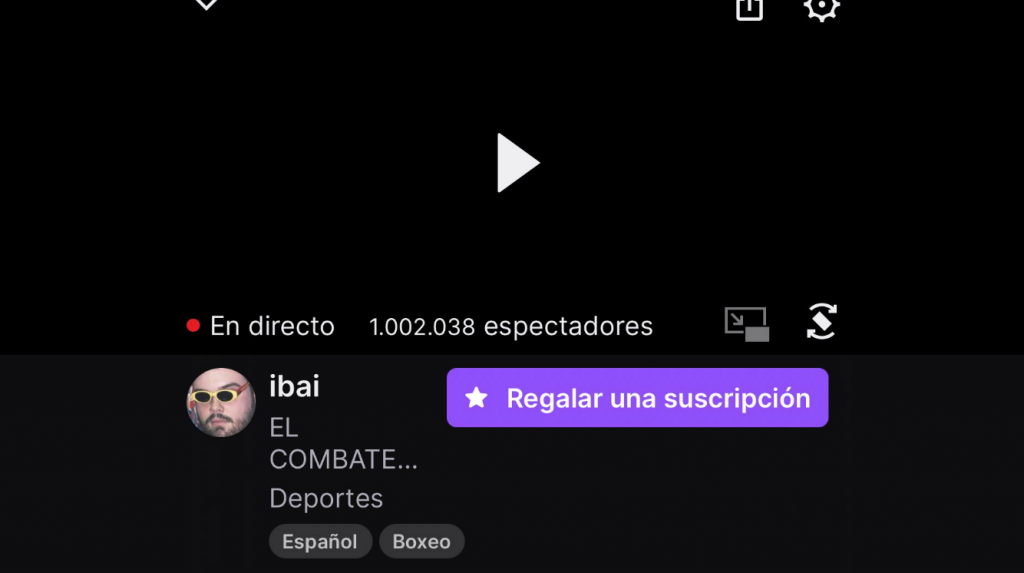 (Picture: Twitch)
As soon as the stream started, over 300,000 people joined from the notification squad, waiting for the match card and fight night to start.
The boxing event features three matches, Mister Jagger vs Viruzz, Reven vs Elmillor and Future vs Torete which are helping bring plenty of European eyes to the streaming platform.
La Velada del Año's viewership is playfully teasing its peak in concurrent users with an estimate of 1,100,000 viewers and counting, still hours to go for the prime time main event.
We'll keep you updated as the stream continues to amass in viewers, chat messages and records.