Breaking Twitch's Community Guidelines can lead to serious suspensions for streamers, with Kiaraakitty learning this the hard way after getting indefinitely banned from the platform due to a "wardrobe malfunction" that occurred while she was doing a jacuzzi stream.
Accompanied by multiple friends, one of them had an unfortunate accident that saw her flash the stream for a quick second, situation that Kiaraa revealed led to her suspension. You can watch the deleted clip right here.
Kitty updated her fans via Discord and Twitter, explaining that the channel suffered an "indefinite ban due to my 1 guest having a wardrobe malfunction." Kiaraa added that "it was a really overwhelming situation as me and my moderators have never deal (sic) with over 15,000 views on 1 stream."
A few hours after the incident, the Streamer Bans Twitter account reported that Kiaraakitty's account was unbanned, with the streamer confirming they had reach an understanding with Twitch regarding the situation.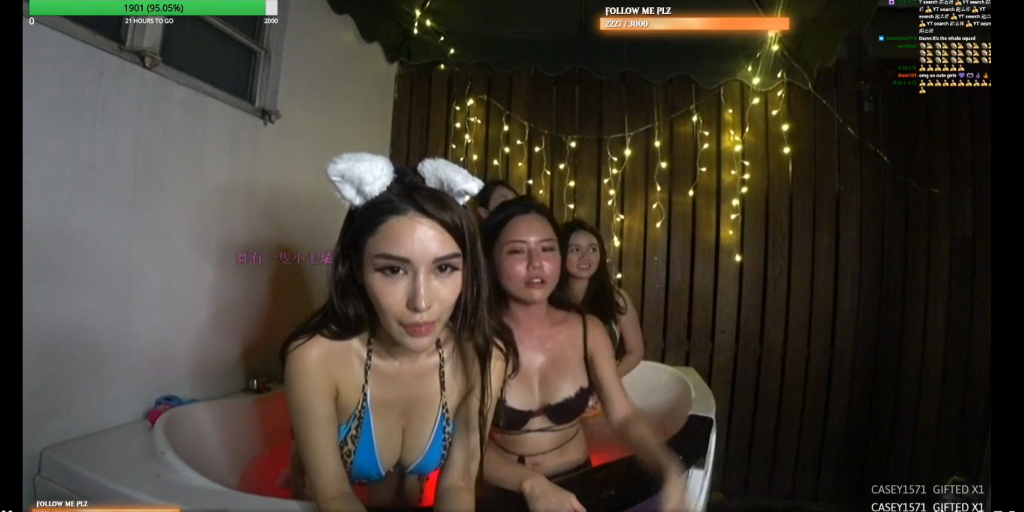 (Picture: Kiaraakitty)
"Thank you everyone for supporting me in this time when I was banned, I really appreciate it," Kiaraa tweeted out.
While many are quick to point out how Twitch enforces rules in a different manner depending on the streamer, such as Pokimane escaping a ban for showing porn on stream, this was clearly a case of an honest mistake being made and we're glad Kiaraa's account wasn't terminated.