LosPollosTV, a popular Twitch streamer and YouTuber known for his NBA 2K content, has been at the centre of controversy surrounding donations refund and potential scams related to it.
During his stream on 24th January, one of his viewers donated to him $350 but later claimed it was an accident, and that he actually wanted to donate $3.50, and so he asked for a refund. The donor added that they need that money "to pay fees".
This made LosPollosTV quite angry, and the streamer initially refused to refund him, claiming that it wasn't a mistake.
"You want to pay for the fees, give me the fee money and I'll give your f**king s**t back," LosPollos responded furiously.
LosPollos, who's real name is Louis, said that this is happening "for years" and that almost none of it is by accident.
"Every time I refund, I get charged money," he explained. "I don't know if these people want attention, they wanna be the top donor for 5 minutes, I don't know what it is, but there's no way that people can multiple times just send 200 dollars and say, 'Oh, no, I've meant $2 bro', just no."
Louis explained to his viewers that there are several confirmations when people are donating money and stated that it is basically impossible to make such a mistake.
"I've been a nice guy about this too many times, I don't care anymore. It literally says all donations are nonrefundable, what's up?" LosPollos added. "Are you trying to sue, what's up? I'm sick of this s**t. This literally happened last week."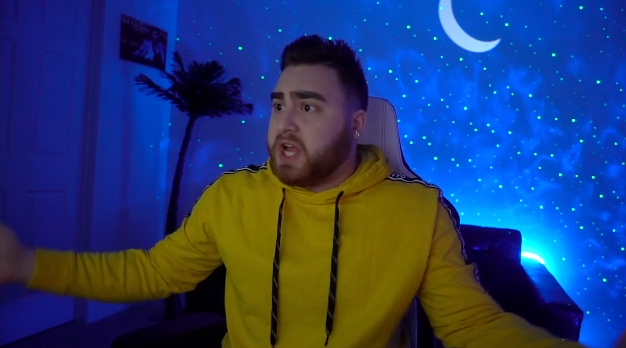 LosPollosTV says this is happening "all the time" (Picture: LosPollosTV)
Viewers were split about the situation, some were calling him a scammer, while others were saying that the donor is trying to scam him.
"It's just like, why do people do this, and then I'm seeing people spam in the chat 'you're a scammer'. Dudes are calling me a scammer, I did nothing. I'm sitting here streaming, a dude gives me $350 and I'm like oh s**t, thanks bro, and f**king 10 minutes later he's like 'I didn't mean to do that.' The f**k?"
LosPollos assured his fans that it is not about the money, but about stopping that kind of behaviour.
"I don't care about the money, I don't need the money, it just pisses me," Louis stated. "It's a donation. No one has to donate, you don't have to donate."
After the stream, Louis posted on his Twitter that he has refunded the donation, regardless of what he believes about it.
Idk who hates me & why the only time I'm on live stream fails Reddit is over out of context shit claiming I scam my viewers... It sucks cause now there's gonna be a bunch of people who don't know me will just believe whatever they see... Btw I already refunded this guy. pic.twitter.com/nSY4UBFxw4

— Los 🍇 (@LosPollosTV) January 25, 2021
Donations scams are nothing new in the world of streaming and are one of the methods for trolls to harass streamers they don't like, but it is always a complicated situation when something like this happens because streamers can be seen as greedy if they refuse to play the game as trolls want, and on the other hand, sometimes it actually can be a mistake.
The best way to support your favourite streamers is simply by watching them or being their subscriber, but if you want to donate money to them, check twice before doing that, otherwise, you might end up in a similarly awkward situation like this one.