Back in June 2020, Imane "Pokimane" Anys reached the 5 million followers milestone on Twitch. Since then, the famous streamer has had some troubles, with her new subscriber numbers plummeting due to boyfriend rumours. Now, it looks like Pokimane has recovered very nicely, and has blown past the 6 million followers milestone on Twitch.
Pokimane hits Twitch follower milestone
Recently, Pokimane announced a donation cap on her Twitch channel. This move was praised by some, while others like xQc raised some concerns. Despite concerns from some streamers, Pokimane is killing it on Twitch.
another happy surprise :) thanks for all the love on the among us videos ❤️ pic.twitter.com/prft88qJ8b

— pokimane (@pokimanelol) November 8, 2020
Just like many other streamers out there, Pokimane enjoys playing the mammoth hit, Among Us. She specifically mentions the game in her announcement of blowing past the 6 million Twitch followers milestone.
Pokimane's Twitch channel has seen mammoth growth recently. In fact, the Canadian streamer already sits at 6,277,202 followers, which is absolutely mind-blowing.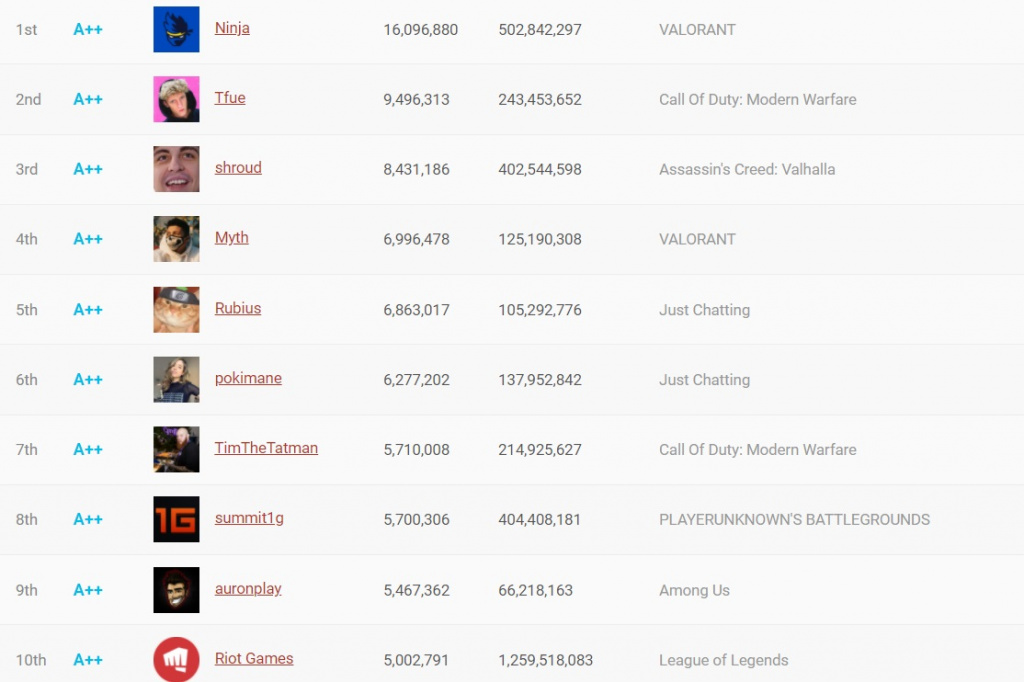 (Picture: SocialBlade)
As you can see from the image via SocialBlade above, Pokimane is sixth on the list of top Twitch streamers. 
Over the past 30 days, according to SocialBlade, Pokimane has seen a 7.4% increase (440,000 followers) and her numbers just keep going up, with a total of 137,952,842 channel views.