Streamer Rigondeaux was streaming RuneScape and chatting with his viewers when he suddenly fainted.
This happened on Wednesday night, 24th March, during one of his regular streaming sessions.
Rigondeaux was streaming for around two and a half hours before the incident and didn't give any signs of potential health issues. He also drank water during the session, so dehydration probably wasn't an issue.
He looked perfectly fine and was answering various questions people have been asking him in chat when at some point he briefly stopped talking and looked like he was trying to focus. Not long after, he fell unconscious.
He was unresponsive for around 5 minutes while the stream was still going and his chat was trying to figure out how they can help him.
Eventually, he came back to consciousness, visibly shaken and confused, breathing heavily and barely able to speak.
"WTF bro?! WTF just happened, I've just passed out?!", Rigondeaux muttered, clearly stressed.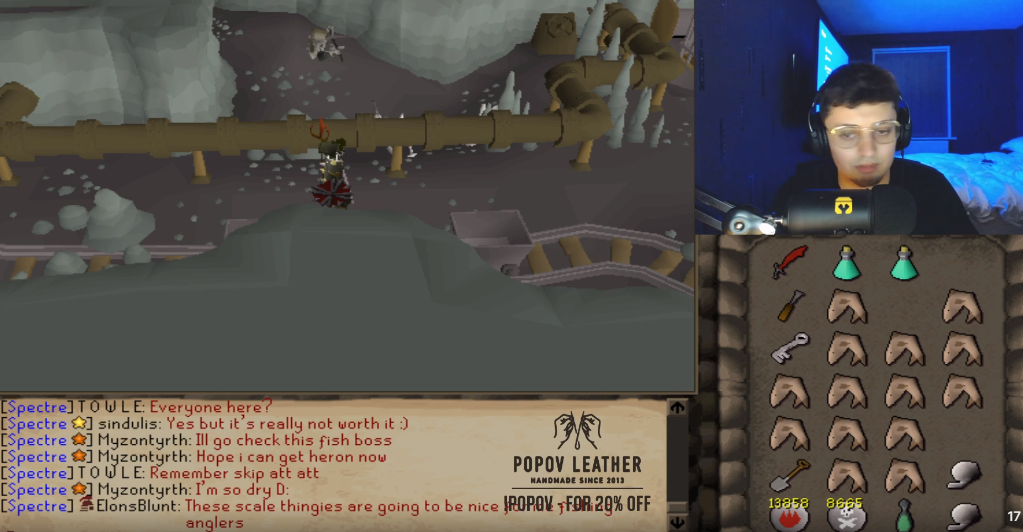 (Picture: Rigondeaux)
At that moment he ended his stream, still breathing heavily and not being able to sit upright, which left his fans worried about his well being.
Streamer GingerBeardie reported that one of Rigondeaux's real-life friends has been watching the stream and immediately head over to his place right after he saw him passing out.
GingerBeardie explained that an ambulance has been called and Rigondeaux's mother has been contacted, though no further info has been given. According to some speculation, it seems that the health issue occurred due to some medication he is using, but this information is unverified.
Rigondeaux is a well-respected member of the old school RuneScape community and many community members are worried for him.
In 2017, Rigondeaux was a victim of a mugging, when he was brutally attacked. A mugger hit him with a weapon to the head, which left him unconscious for hours and with potentially permanent damage, but it is not known if there is any correlation between this and yesterday's incident.
At the time of writing, Rigondeaux is yet to comment on his current state. We will update the article with any new information as it shows up.