Having a financial goal set for your stream is not something particularly unusual.
It is a standard practice for streamers to set daily, weekly, or monthly donation goals, usually with no particular explanations, or rarely for some kind of life goals, like buying new equipment, new PC, or paying for some other personal things.
But there aren't many of them who are setting up donation goals in order to help others, especially not if they are small streamers.
But that's not the case for Derogero. He is a small up-and-coming streamer who has recently been in the centre of attention of the streaming community with his humane and unselfish project.
He has started a campaign on his stream to help a group of abandoned cats he has found in the village where his parents are living. As he explains, no one is taking care of them and everyone acts like they are not their problem, so he felt the need to do something about it.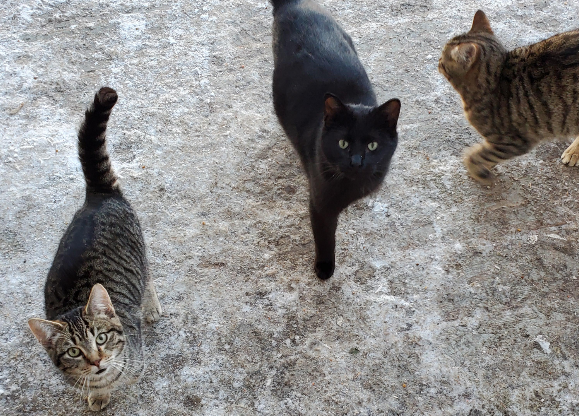 Some of the abandoned cats Derogero is taking care of (Picture: Derogero)
"My parents moved to a village and discovered a small colony of homeless/abandoned cats that are living next to their house," Derogero explained. "No one in the village is doing anything about the issue, my goal is to get enough money to neuter them all so they stop multiplying, and build them a small shelter as it gets very cold in winter here"
When he started the fundraiser, he didn't expect much as he is a small streamer. But, thanks to the r/livestreamfails subreddit, the word about his goal has spread rapidly.
Many prominent members of the streaming community started contributing to the cause and now the money needed for the project is completely secured.
Now when the money is secured thanks to the amazing community, Derogero wants to make sure that the names of the people who helped are to be remembered. Everyone who contributed will become a part of the shelter in a way. 
During his most recent stream, Derogero revealed he has personally engraved the names of all donors on the planks he will use to build the shelter.
"These are the names of every single person who donated to help with the shelter build for the abandoned cats," Derogero said. "With the names engraved, the wood will stay on top to make it more prominent."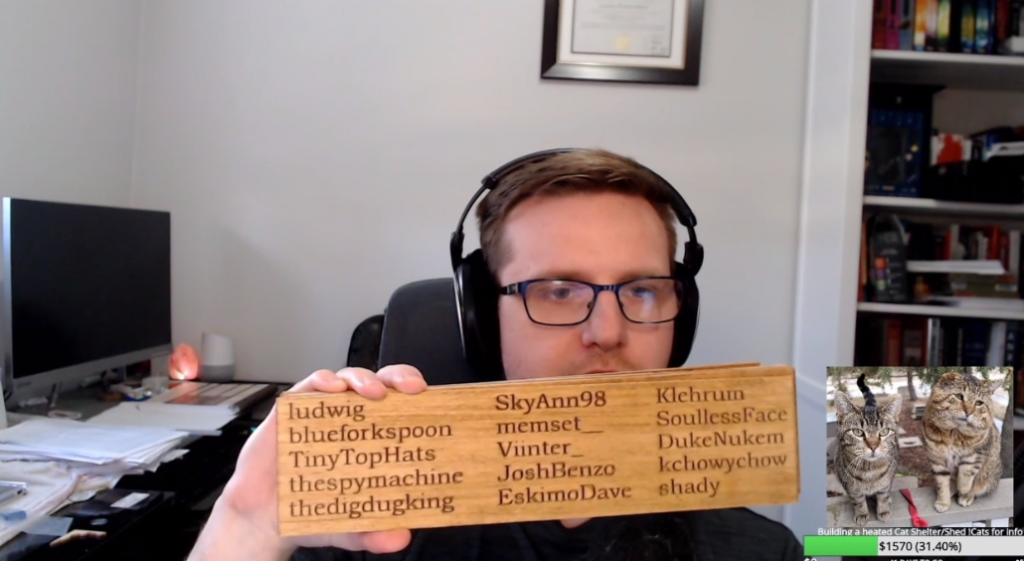 Sheets of wood with the names of donors (Picture: Derogero)
He explained that he is doing this because he wants to forever remember the people who helped him with the project. Derogero added that he will do a special set of sheets for people who "donated a substantial amount".
He is planning on doing one for the Live Stream Fails subreddit as well, as he got all the exposure thanks to the subreddit, but he is yet to decide what will that one be.
Later during the stream, he explained that the first set of materials arrived and that they already started building the shelter, and that some of the cats are now sterilized.
Ultimately, Derogero explains that this all is just temporarily, as he wants to protect them until he finds them a new home, which is his main goal. If you want to see more of his cute kittens, you can find more pictures here.