Natural disasters are unpredictable, experts may try to prognosticate when one will occur, but in reality, we are at the will of mother nature herself. 
One Twitch streamer by the name of Arda "Falconn2K" Can experienced the aforementioned first hand during his 30th October live stream, when a devastating 7.0 earthquake hit both Turkey and Greece, at the exact time he was in the middle of a broadcast on the streaming platform.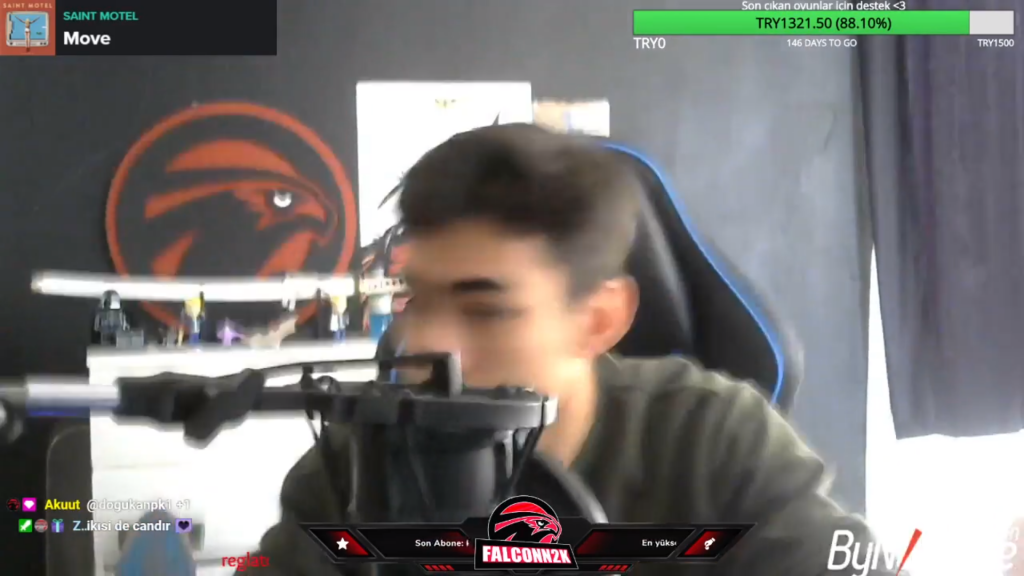 (Photo: Falconn2k)
In a clip that went viral with almost 230,000 views, Falconn2K's shock after sensing the incoming earthquake is followed by him looking for a safe place to protect himself while his entire stream set up starts shaking amid the tremors.
Despite the terrifying images, Arda would share via his personal Instagram account that no harm came to him other than damaged goods during the catastrophic disaster that has claimed the lives of 36 people in Turkey, with the injuries rosing to 800 hundred and counting as the search and rescue of many more continues.
"Thank you to everyone who wrote or did not write messages. Endless thanks to everyone who supported Arda," he wrote.
Historical buildings were massively affected such as the Church of the Dormition in Neo Karlovasi on the Greek island of Samos, near Istanbul, Turkey, which almost collapsed after the earthquake impacted following by a tsunami as a rippling effect.
As for Falconn2k himself, he would go live the very next day, recounting to his viewers his experience and reassuring fans that he was one of the lucky ones in a tragedy that continues with searches for survivors still on-going.
Falconn2k was glad to get things back to normal and who can blame him? Jumping into a game of Among Us and hoping that the only technical issues he would be facing that day would be those on-board the game's spaceship.