Late last year, Twitch revealed that they would experiment with a new boosting feature called Boost Train, effectively allowing users to purchase or gift subscriptions or use bits to promote channels to well-known parts of Twitch.
Notably, the feature was only rolled out to select channels; however, the decision was broadly disapproved by prominent streamers, with xQc calling it "quite possibly the dumbest sh*t" they have ever seen, noting that it was different to view botting.
Recently, users exploited the feature to promote porn on the Twitch homepage. Subsequently, the company halted its feature rollout amid "safety-related issues," so it's clear that not everybody appreciated the gesture.
Boost disabled after users feature porn on Twitch front page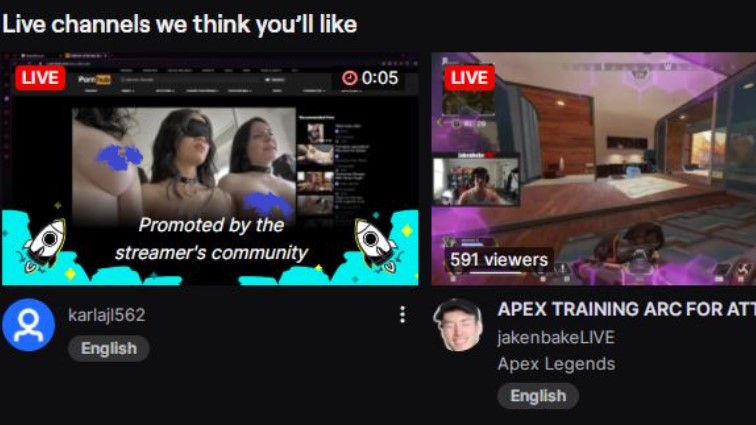 On 30th March 2022, Twitch users began raising attention to the issue on Twitter and Reddit by sharing snapshots of NSFW streams, including that of topless women, being promoted to visible parts of Twitch like the recommended section of the homepage.
In particular, one post by Twitter user Danielle (@thenoosh22) quickly gained traction on Reddit, drawing nearly 8,000 upvotes and hundreds of comments.
Hey @Twitch ...that "Pay for Promo" thing you introduced just put this on my front page in my recommended... pic.twitter.com/PyFi6hEd63

— 🌻Danielle🌻 (@thenoosh22) March 30, 2022
In a separate tweet, reporter Zach Bussey said, "[It] looks like determined trolls are literally paying for accounts with access to the Boost Train and then literally creating hype trains to get porn onto the front page."
The NSFW streams were labelled with the "promoted by the streamer's community" tag, indicating that the channel's viewers (or trolls) were boosting the channels in both cases.
Although the channels featuring pornographic material were swiftly banned from the platform, it was only several hours later that Twitch realised that instituting the feature was a terrible idea.
According to PC Gamer, a Twitch staff member later confirmed that the Boost Train has been paused, citing a "safety-related issue that came up during testing." Accordingly, sources note that Twitch provided no specific reasons for disabling the feature, although it's arguably whether this was even necessary.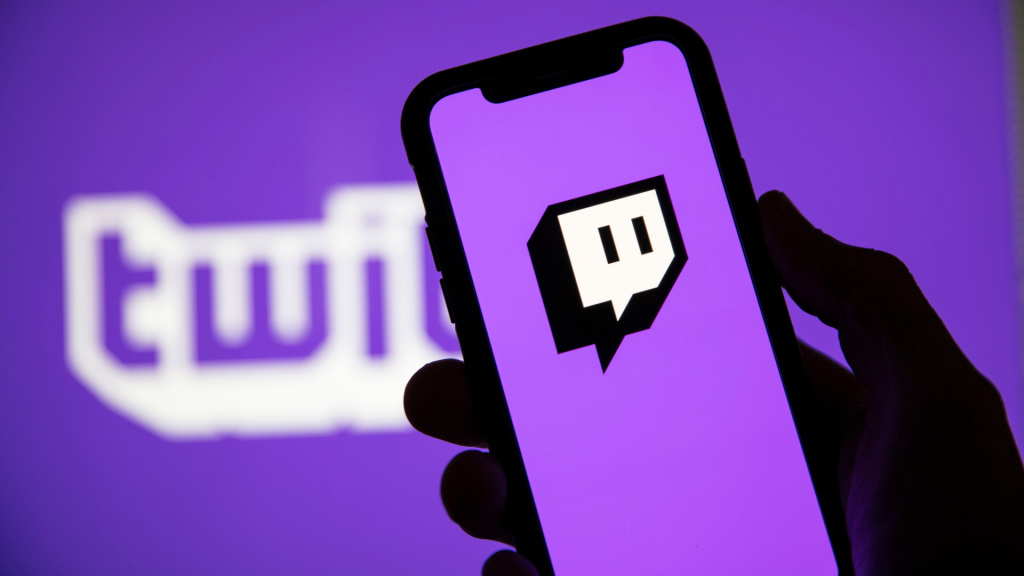 There's no indication whether Twitch has officially abandoned the project, which begs whether the Boost feature will return. While the feature was dubbed "experimental," it shouldn't have been much of a surprise that users would find a way to exploit it as they did.
If the Boost feature returns, I would be very interested in learning what mechanisms Twitch will employ to prevent it from being exploited again.
Featured image courtesy of Twitch.