The For Dummies books are often ridiculed for the outlandish topics people have found the series to tackle in an extensive yet approachable manner, and while a Twitch for Dummies isn't that far-fetched, a seasoned streamer like Ludwig Aghren does not need such a tool, and his review quite literally ripping into the publication was surprisingly well-received by writer Tee Morris.
The new holder of the record for the most subscribed Twitch streamer in history got ahold of a Twitch for Dummies copy, gifted by one of his viewers and showcased in his most recent video uploaded to Ludwig's YouTube channel on 24th May.
Ludwig gave the book a somewhat fair chance, reading a few paragraphs about how, according to Morris, streamers refer to Twitch chat as "The Fam."
"I think this is written by a 50-year-old human, who got no viewers, straight up," Ludwig stated, before ripping the book in half.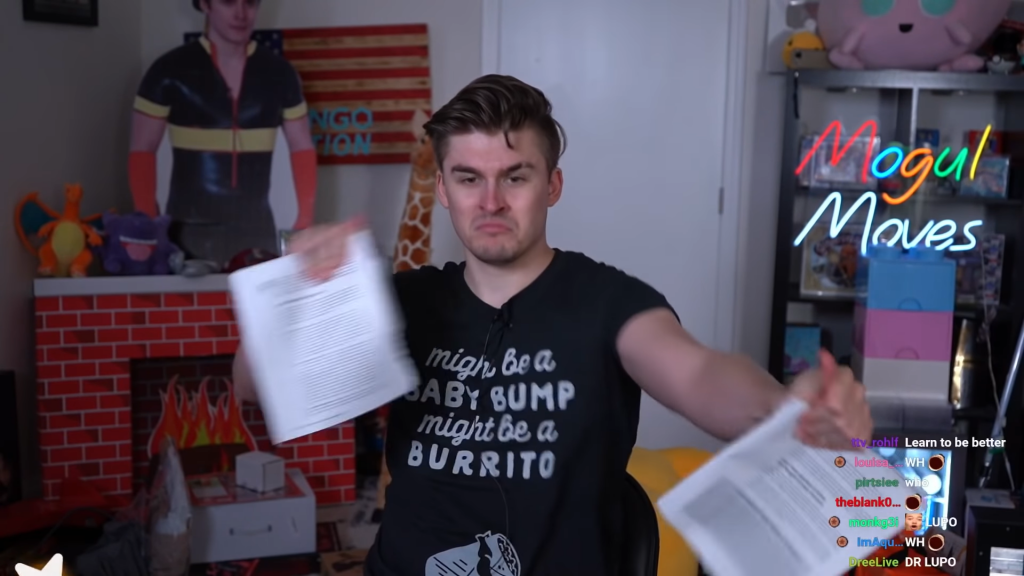 (Picture: Ludwig)
Twitch for Dummies writer reacts to Ludwig review
As we've said, Tee Morris, who is indeed a man in his 50s that occasionally streams on Twitch, is a seasoned writer, with Discord for Dummies and Podcasting for Dummies under his belt as well, was a good sport on social media.
"TMW (that moment when) Ludwig Ahgren rips up your book on YouTube. I've received some tough reviews before, but....ouch," he tweeted out. 
Ludwig played along, reaching on Twitter explaining that "it's easier to read in parts," with Morris offering to sign both.
Does the book teaches you to "Be the next Ninja?" Not according to Morris himself, however, it may be worth checking out for people completely out of the loop looking to give streaming a shot.