Raulino de Oliveira Maciel, better known by his online alias "RaulZito", is a popular Brazilian Fortnite streamer on Twitch. He boasts a large audience across Twitch, YouTube and Instagram, with a combined following of nearly 500,000 fans. Maciel also brags on his YouTube channel to play alongside "young talent", a phrase that has a sinister undertone when you dig beneath the surface.
The Twitch streamer was arrested by local authorities in Florianópolis, Santa Catarina on the 27th of July, under the suspicion that he raped two children. According to police reports, the streamer is said to have used his influence to "groom and abuse" children.
Twitch streamer RaulZitoYT banned after child rape allegations
The alleged incident took place in Niteroi, in the Rio de Janeiro region earlier this year and involved two children that were aged between 10 and 14 years. Furthermore, police indicate that Maciel may have been involved with other minor victims as well.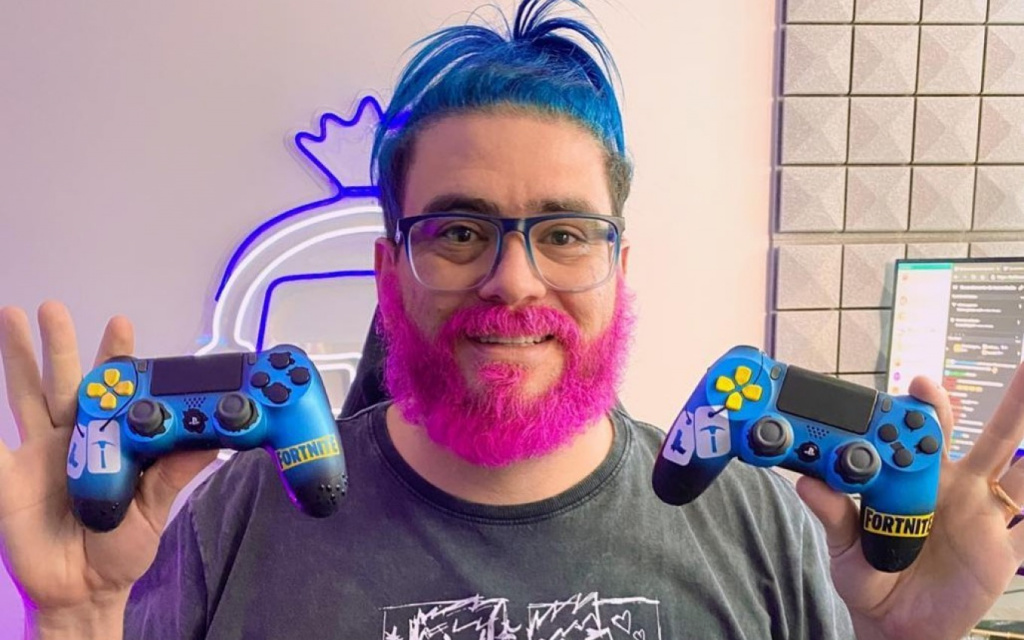 Twitch has subsequently taken action and has banned the streamer from the streaming platform. Maciel's ban was issued on the 12th of August at 17:07 BST, according to the StreamerBans bot.
❌ Twitch Partner "RaulZitoYT" (@raulzitoyt) has been banned! ❌https://t.co/ByWXw8av8w#twitch#ban#firstban#partner#twitchpartner 😓

— StreamerBans (@StreamerBans) August 12, 2021
SBT Games, Maciel's team, has distanced itself from Maciel since the day of his arrest and explained that they are " awaiting clarification of the facts and the result of the investigation." He was subsequently removed from his SBT Games team roster in an official notice posted on Twitter.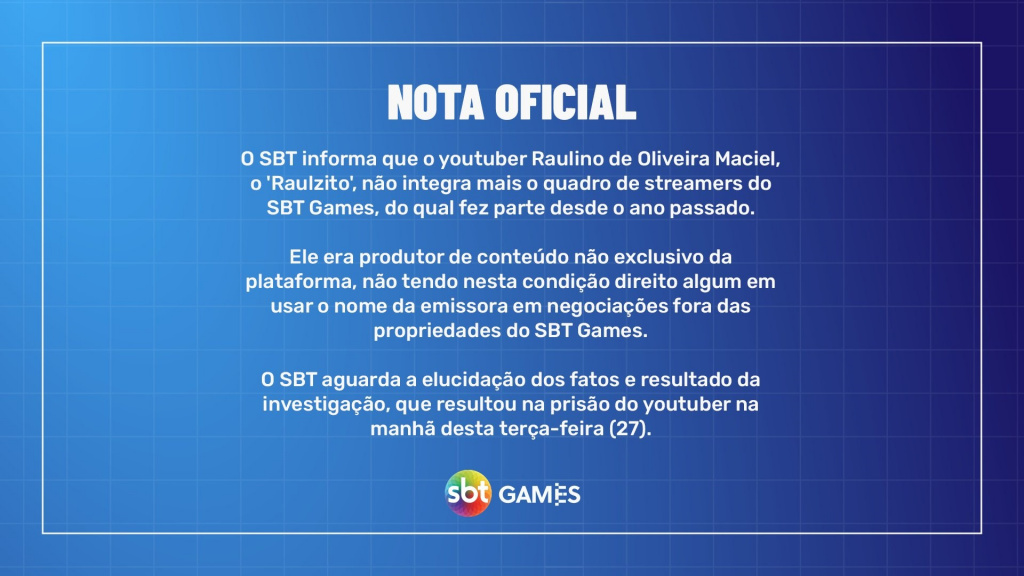 In the Twitter post, SBT Games said: "Raulzito is no longer part of the streamers board of SBT Games, which he was part of since last year. He was a producer of non-exclusive content on the platform, and as such had no right to use the broadcaster's name in trading outside of SBT Games properties."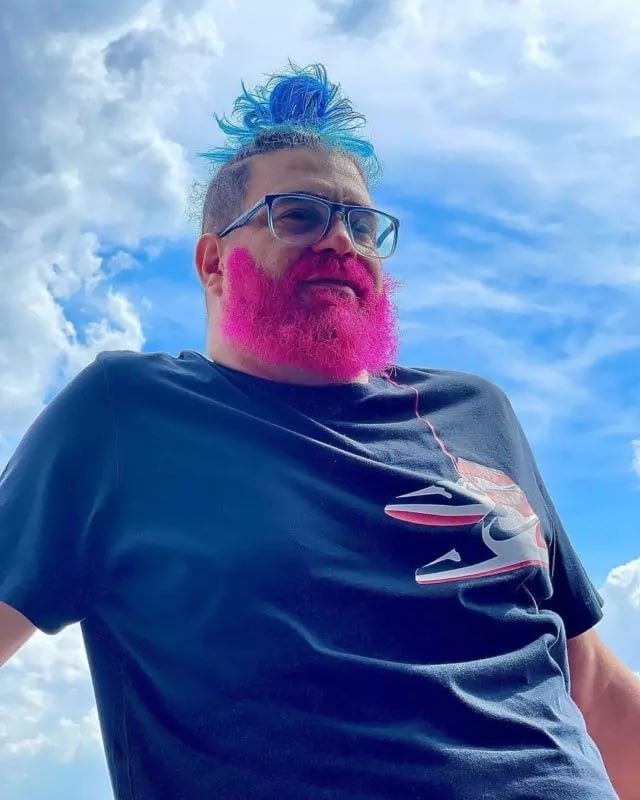 The group further added that "the SBT awaits the elucidation of the facts and the result of the investigation, which resulted in [his arrest]."
According to Commander Root, Maciel is still a Twitch partner, however, we are not certain whether his suspension from the streaming platform is indefinite or not.
Yes, the account is still a partner pic.twitter.com/DQKoHxJgHV

— CommanderRoot (@CommanderRoot) August 12, 2021
Maciel's YouTube channel has also been suspended although the apparent luring of kids actually occurred on Instagram, which remains unbanned to this day.
This is not the first time Twitch has taken action against a streamer alleged to be involved in criminal activity. In the past, Twitch banned former Smash pro Gonzalo "ZeRo" Barrios after he admitted to sexual misconduct with minors.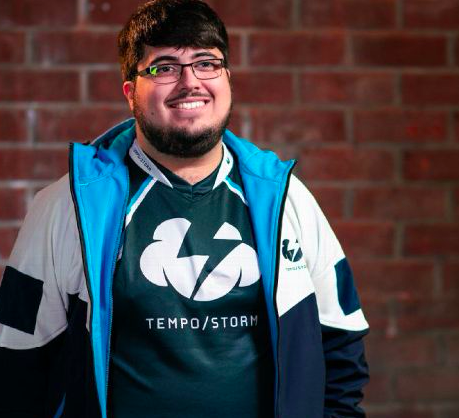 At the time of writing, it is unclear whether the streamer was still remanded in custody or released on bail or bond. We endeavour to provide updates on this developing story.
Don't forget to check out our dedicated Twitch section for news, streamer antics, drama, and more.
Header image via YouTube / RaulZitoYT.