Former Overwatch pro, Luminosity Gaming member and famous streaming personality Félix "xQc" Lengyel was by far the most-watched Twitch streamer in 2020, with a mind-blowing 150 million hours watched. Therefore, it doesn't come as much of a surprise xQc has urged his fans to rather donate or subscribe to smaller Twitch streamers.
xQc asks fans to subscribe to other Twitch streamers
Since xQc is the biggest Twitch streamer ever, he wants his fans to also subscribe and donate to other, smaller streamers, who really need the help.
xQc can be a polarizing figure at times, for example, getting banned from Twitch for a week after a Fall Guys stream sniping incident, or getting into a shouting match with a toxic Black Ops Cold War player.
However, he has also proven to have a soft side, for example, making a Fortnite kid's day or slamming those who try to discredit female Twitch streamers.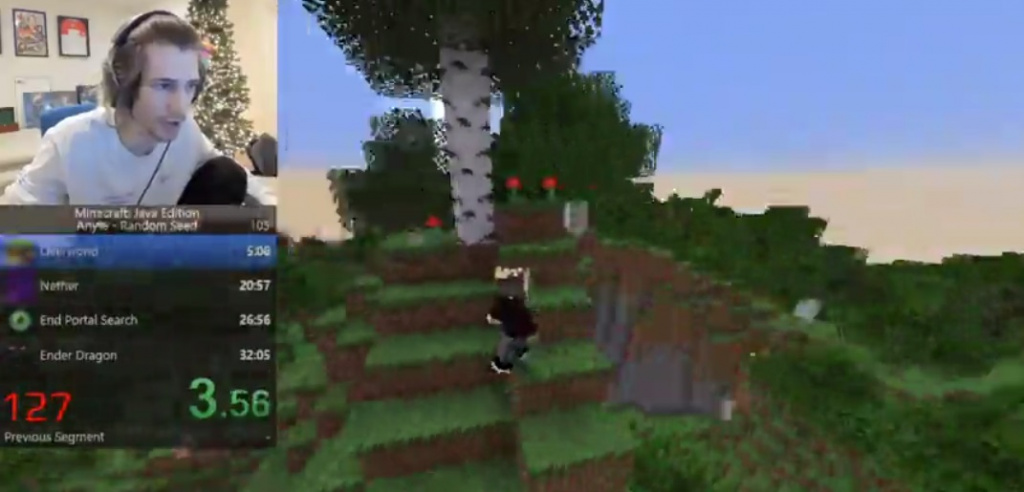 (Picture: xQc)
While playing Minecraft in a recent stream, xQc talked about Twitch donations and subscriptions from his fans. 
xQc addressed his fans, explaining: "If the sole purpose of you donating and subscribing is only to support and nothing out of what you get, don't do it...Literally these days, only do it because you get something out of it.
"Not anybody else. Me or the chat or any other pressure. Only out of what you get in the value. If you see there's no value, don't sub."
xQc continued on, urging fans to support other, smaller streamers who actually need it. he explained that: "If you have hat's free, and you think it's whatever, then fine, then do it to another streamer then… because they actually need it.
"They need the actual support. They need a pillar. You're already here, you know? You've already supported me enough that I can fly now. Just being here is enough support."
xQc does make a good point, and calling for fans to rather donate or subscribe to other streams is an admirable move.