Former Overwatch League player and Twitch star, Felix "xQc" Lengyel got the true Call of Duty (COD) experience when he engaged in back-and-forth trash-talking with fellow COD players. xQc is known for being abrasive with his words and was previously suspended from Overwatch competitive on multiple occasions for unsavoury remarks towards other players.
It's clear that xQc's proclivity for foul language runs deep because he did not hold anything back during his recent COD Black Ops Cold War stream on Twitch.
xQc rages at COD Black Ops Cold War players
On the 18th of July, xQc was killing it in COD Black Ops Cold War but got eventually shot down by an enemy. This triggered xQc to start to complain about what just happened and spurred other players to chirp in.
You can watch the entire interaction below, although we must warn you that it does contain some extremely foul language.
The trash-talking began after xQc died, when he said: "This guy survives a bomb! A f***ing bomb!", adding "How does this make any sense in a real-life scenario? This guy gets bombed right there and he doesn't die". A player then asked him to stop complaining after which xQc swiftly replied: "Ah, f*** off, I can complain as much as I want".
Another player then abruptly told xQc to "shut the f*** up", whilst other players also chimed him with their own expletives. "You're dog s***, you're terrible!" xQc said before being interrupted by a player telling him that he "f***ed [his] mom last night". Ah, classic Call of Duty.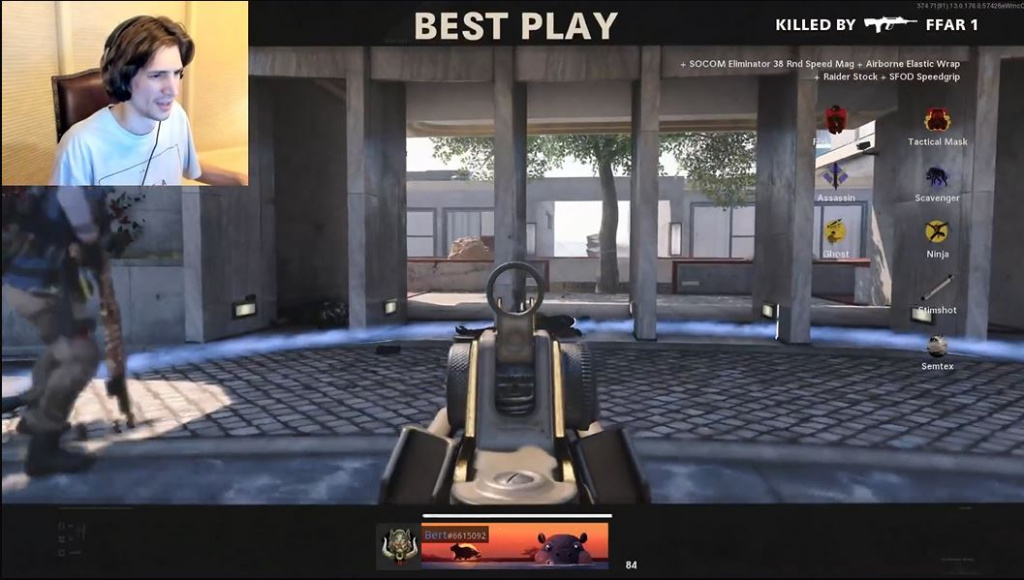 xQc then proceeded to call the player a "p***y" before telling him: "you're a f***ing loser kid, f*** you. Enjoy losing you dumb a** cuck boy". The players all burst out laughing before continuing on with the game.
To be fair, if there's any game that has the power to bring out xQc's toxic side, it's this one. COD is known to be extremely toxic so we really shouldn't be surprised. xQc continued to try out other game modes but failed to evade the toxicity of COD public lobbies.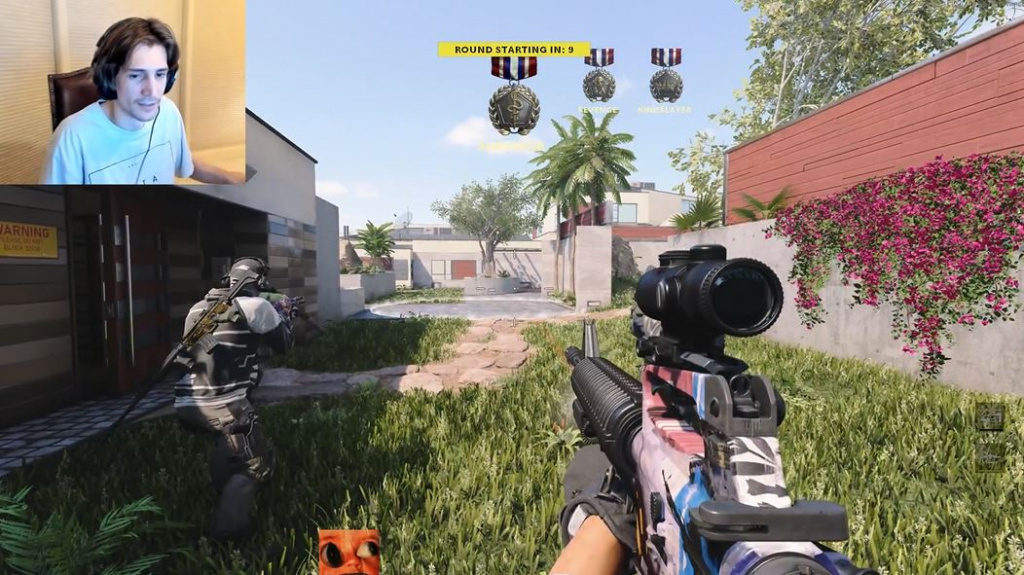 Despite the extremely foul language and the creative menu of expletives used, the interaction is (and we hate to say it) absolutely hilarious! The COD lobbies would appear to be the perfect match for xQc. One might even argue that it was a match made in heaven.
You can watch highlights of the stream in the VOD linked below. 
It's clear that xQc was having fun with the trash talking and we think that he would do well streaming more COD gameplay in the future. Only time will tell if xQc will decide to do more COD streams, although we admit that it could come at the cost of his sanity.
Don't forget to check out our dedicated Twitch section for news, streamer antics, drama, and more.
Header image via Twitch / xQc / Activision.