An aspiring YouTuber who dedicate his channel to his life's passion - football - has died after undergoing an operation to save his life.
Kipsta, who started his channel two months ago from his hospital bed, grew a community both on his channel and Twitter where between videos about his beloved Manchester United, he also documented his health battles which in the last month saw him confided to hospital as he awaited a heart transplant. Kipsta had suffered from heart failure for some time but in recent weeks his condition had worsened.
Kipsta continued to create videos and interact with fans from hospital. (Picture: Twitter/Kipsta)
Tragically the seven-hour operation failed, with his sister confirming his death on 11th June.
"As you all might already know my brother passed away today. He had a very hard operation which lasted 7 hours but his heart couldn't take it anymore, he was too weak to survive. Heaven gained another angel, he was my rock my everything."
A later message thanked his fans for their continued support 
You all kept him going gave him the energy to carry on! All the messages kept his head up. He carried on due to all the nice support he had from Twitter."
News of his death marked an outpouring of grief from the football focussed Twitter and YouTube communities and a fan campaign to get his YouTube channel to over 10,000 subscribers quickly smashed that number. He now has 16,000 on YouTube and 18,000 on Twitter and messages came in from FIFA 21 streamer Edwin "Castro1021" Castro and fan groups from around the world.
A crowdfund which was started six days ago has reached £11,000, vital for Kipsta and his family after he revealed his mum had taken to quitting her job to look after him.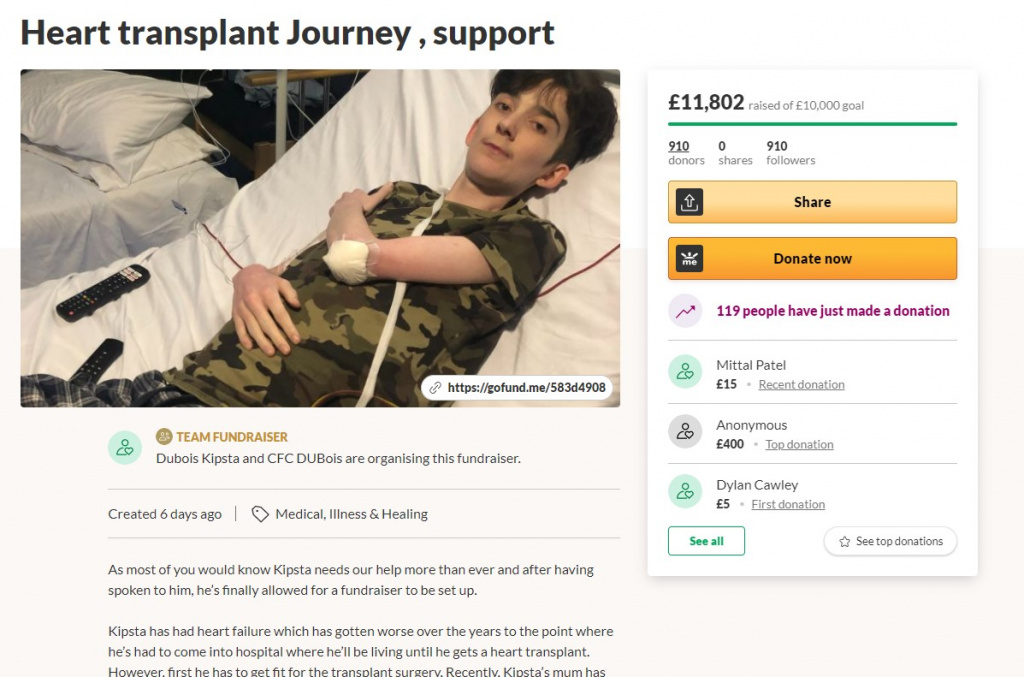 (Picture: GoFundMe)
Those who would like to support Kipsta's family at this time can do so on the GoFundMe page.