For most video games enthusiasts, collecting video games is about the preservation of the games, consoles and related collectables that have seen their popularity and importance expire in contemporary gaming culture. But for Aimee and Korbin, the duo behind the "Cheap Finds Gold Mines" YouTube channel, discovering these amazing items is an opportunity to make serious bank by reselling their finds.
Recent videos uploaded by the two YouTubers, saw them explore a 20-year-old abandoned home that was slated to be demolished. Whilst they did uncover loads of bugs and worthless junk, what they didn't expect to find was a massive collection of valuable video game loot, worth about $100,000!
YouTubers find vintage games worth $100k in abandoned house haul
In an interview with Kotaku's Isaiah Colbert, it was revealed that the home was brought to the duo's attention by one of their subscribers. The person had messaged them about a demolition sale, citing that the home was "kind of nasty." This enticed Aimee and Korbin to make the journey to the abandoned home and investigate further.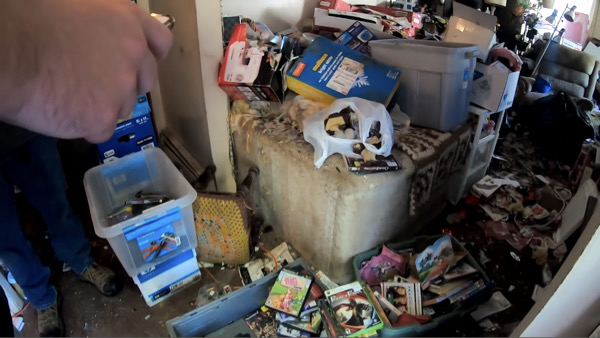 Upon their arrival, the home was a complete mess. Both YouTubers had a difficult time walking around the home, thanks to boxes stacked from the floor to the ceiling. The house was also overrun with cockroaches; something that Aimee and Korbin admitted they weren't prepared for.
Throughout their adventure, the duo had stumbled upon several containers, each filled with video games (and also scattered amongst the cockroaches) -- a find that they would later realise was a gold mine. Their main focus was discovering games that were still factory-sealed. Some of the games they had found were for the PlayStation 2, Xbox 360 and Nintendo GameCube systems and included titles like Drakengard and The Legend of Zelda: The Wind Waker.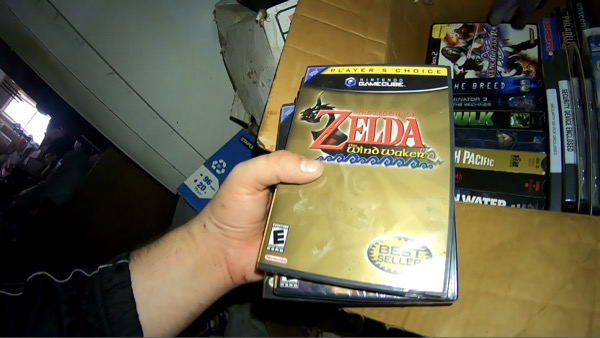 As celebrations would go, they did suffer a few misfortunes: a poisonous spider bit Aimee and Korbin acquired scabies on his leg. This didn't deter the duo as they discovered around $100,000 worth of games and consoles. They later sold off most of their amazing finds to eight vendors, walking away with $20,000 for their efforts.
A family's struggle with loss and trauma
A relative of the property owner detailed that the property was kept in her family since 1965 and had been struggling to clean it since her uncle's health started deteriorating in 2019. He had since moved out.
"We've been clearing out my uncle's house for the past few days," the relative explained. "We're just trying to get all of his goodies out there… Hopefully [we] got some good people some good stuff," they added.
Aimee further commented on the experiences during the adventure. The YouTuber asked the audience to view it from how much the collection meant to the property owner. "We're saving these video games, we're saving a piece of history and we're saving a piece of this guy's heart," Aimee said.
You can watch the full YouTube video, which we have embedded below for your viewing consideration.
Don't forget to check out our dedicated YouTube section for news, streamer antics, drama, and more.
Feature image courtesy of YouTube / Cheap Finds Gold Mines