GINX Esports TV has today announced that it has terminated its contract with Virgin Media TV and, as such, will no longer be on the platform from 22nd October 2018 onwards. The decision was taken following an internal review which concluded that the operator did not adhere to the spirit of the initial channel carriage contract which foresaw a launch of the channel in High-Definition.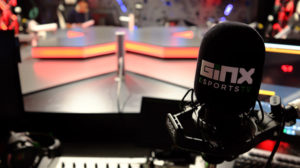 GINX Esports TV launched on Virgin Media in July 2013.
Michiel Bakker, CEO of GINX Esports TV
, said, "It's a shame Virgin Media has not honoured its originally stated intention to launch GINX TV in HD. Our viewers are increasingly asking us for HD, given the detail in video-game graphics, and our contract contained all necessary provisions to facilitate this transition. We have helped Virgin Media, a broadband company, establish an initial foothold in esports and are disappointed by their unwillingness to deliver on what they promised. We believe that asking us to effectively pay for SD distribution whilst also charging customers substantial fees for TV channel packages is unfair to both us and customers." The leading esports TV channel is available in 50+ million homes, across more than 50 territories in 10 languages. Bakker adds: "We will continue to extend the reach of esports into mainstream sports audiences." GINX Esports TV remains available in the UK on Sky (channel 433), TV Player and via its own player on
ginx.tv
.