The hiatus is over! The long-awaited return of College Football video games was made official by EA SPORTS themselves on Tuesday 2nd February.
This marks the first College Football title release since EA SPORTS NCAA Football 14.
For those who never stopped believing...#EASPORTSCollegeFootballpic.twitter.com/2vDUYnbXEJ

— EA SPORTS (@EASPORTS) February 2, 2021
The EA SPORTS' NCAA franchise stopped production in July 2013 because of an ongoing legal dispute regarding the use of player likenesses in video games and the seemingly endless debate of collegiate athletes making a profit as students.
NCAA did not renew their licensing contract with Electronic Arts that year but after a hard-fought eight-year battle, the student-athletes being permitted to be compensated for their names, images, and likeness is awaiting ruling since the Supreme Court agreed to hear the case in early December.
This change in the ruling would allow players all across the nation to sign endorsement and sponsorship deals and, of course, have their names, images, and likeness engraved in video game history in the next EA SPORTS College Football instalment.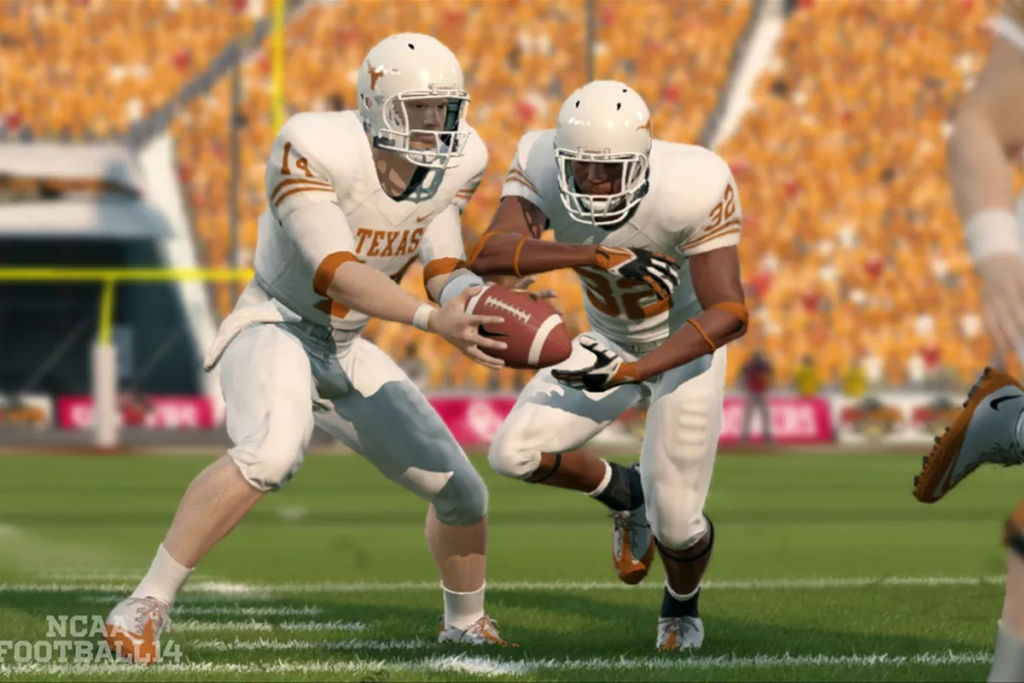 (Image: EA SPORTS)
For now, EA SPORTS College Football has no release date or cover athlete and is waiting for developments in the Supreme Court case to move on with or forget student-athletes altogether.
However, the release is expected to have "the rights to more than 100 institutions featuring the logos, stadiums, uniforms, gameday traditions and more" thanks to deals between all parties already in place.
With MADDEN fans getting more aggravated with each release, College Football will be like a breath of fresh air as long as EA SPORTS does not play their followers with a copy-and-paste version of the NFL video game.
NCAA Football video games were highly praised due to their depth in the creation suite, franchise mode called Road to Glory, its replayability and game presentation being off the charts -- with some pointing that NCAA games set the bar too high for "bug-ridden" and "lazy" yearly MADDEN releases.
College Football champion and current Cincinnati Bengals QB, Joe Burrow took to Twitter after hearing the announcement.
Burrow won The Heisman last year declaring for the NFL Draft and leaving his college years behind.
All I ever wanted was to be on the cover of this game and as soon as I graduate they bring it back https://t.co/C6JhkfQMpJ

— Joey Burrow (@JoeyB) February 2, 2021
If the ruling favours student-athletes, it's a matter of time to see who graces the cover of the first College Football video game in almost a decade, with current Heisman winner, Alabama's WR Devonta Smith as the frontrunner after their national title win early January.