It goes without saying that the spread of the latest Omicron variant, SARS-Cov-2 (otherwise known as "COVID") has been a tremendous nuisance to many people around. In fact, this extends to the entire pandemic, which saw many prominent tournaments and events cancelled or moved to an online platform as a result.
More recently, 100 Thieves' content creator and Twitch streamer WillNeff reported testing positive for COVID-19 and would not be able to make it home in time for the holidays. Naturally, many fans were concerned; however, it seems as though the Twitch star is in good hands.
100 Thieves' WillNeff tested COVID positive
On 22nd December, WillNeff announced his COVID-positive status in a post on Twitter, saying that he found out that he had COVID the previous night and is "[as] sick as a dog."
So hey everyone, found out last night I have covid. I can't go home for the holidays and I'm sick as a dog but tonight we are gonna stream the Matrix on my channel or my name isn't Billiam Jeffrey Neffersion the 5th!
6:30 pm https://t.co/cEs71RxeoEpic.twitter.com/pJTdpUGEAV

— 100T Neff (@TheWillNeff) December 22, 2021
Followingly, WillNeff will not be able to travel home for the holidays and will likely miss any New Year's celebrations due to having to quarantine at his current place of residence for at least ten days (plus three days after COVID symptoms regress), per WHO guidelines.
At least the 100 Thieves content creator knows how to make use of his time best. WillNeff says that he will stream The Matrix on his Twitch channel. Considering that Omicron appears much less deadly than previous variants, based on early reports from South Africa, there is the confidence that WillNeff will make a full recovery.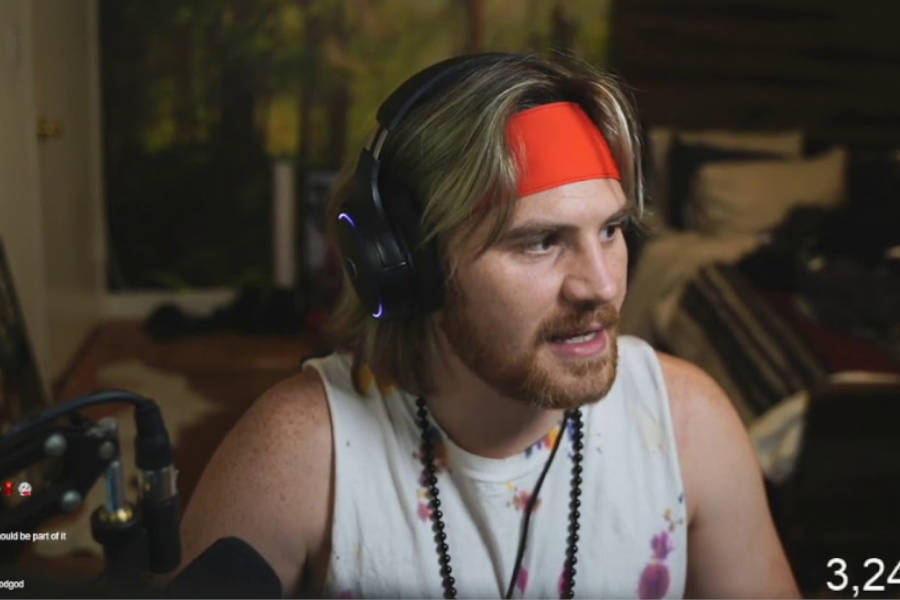 While it is admirable that he refuses to let his Twitch community down by missing a stream, we doubt they will mind him taking the time to recover properly.
On the upside, at least he also isn't alone. According to his girlfriend Caroline Kwan, WillNeff has the "cutest lil helper on hand bringing him squeaky balls" to aid his swift recovery. Of course, she's referring to his pet dog, Farley!
don't worry everyone he has the cutest lil helper on hand bringing him squeaky balls to recover pic.twitter.com/zWWZLjY9ld

— Caroline (@carolinekwan) December 22, 2021
But hopefully, WillNeff won't be out of commission for too long, and he will make a hasty recovery.
Similarly, we encourage all our readers to appropriate the WHO recommendations to avoid the spread of COVID by exercising mask-wearing in public spaces and maintaining social distancing.
Don't forget to check out our dedicated Twitch section for news, streamer antics, drama, and more.
Featured image courtesy of Twitch / WillNeff and Unsplash.