Twitch star, Adin Ross, was recently cast back into the spotlight for his alleged involvement in the MILF cryptocurrency "pump and dump" scam. According to Coffeezilla, Adin Ross lied about his involvement in the scam after being confronted by H3H3 Productions and Hasan Piker in an interview last month.
In this interview, Adin Ross shot down allegations and said that the MILF token was "not a pump and dump" because "the price went down" after he promoted it, calling it "a really bad promo". In a recent video uploaded by Coffeezilla, massive changes in the MILF token trading volume were revealed to occur immediately after Adin Ross's promotion of the token.
Coffeezilla: Adin Ross lied about MILF token scam
Using a theoretical example, Coffeezilla explains that "trading volume is the king for scam coins". In his example, he said that in order to offload money and realize gains from a crypto scam, scammers need to have a high enough volume (i.e. enough buyers of the scam token).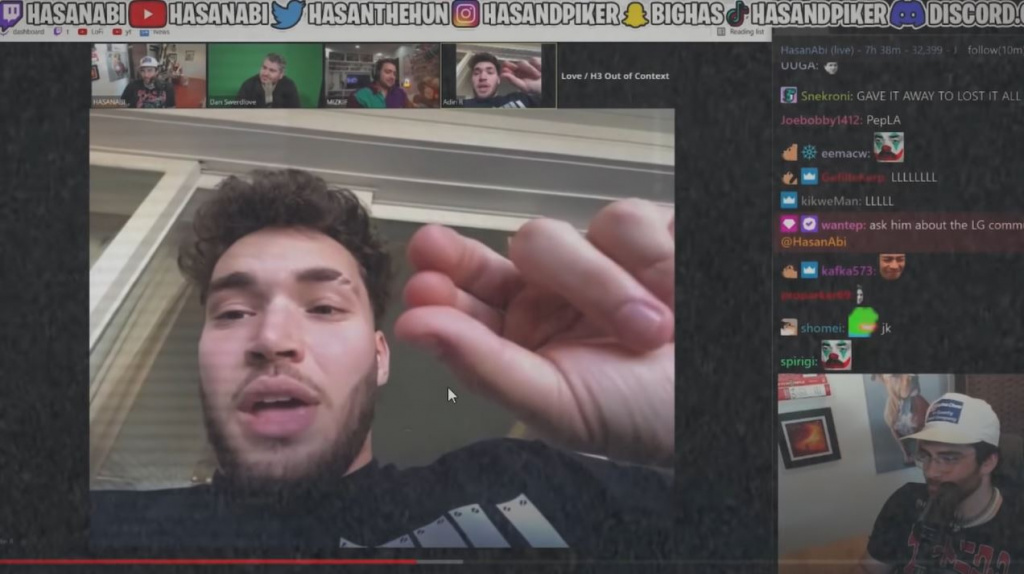 For example, a scammer holding 10 million MILF tokens trading at USD 1 per token does not have USD 10 million. The scammer only gets USD 10 million when they are able to sell all of the tokens they own. Therefore, the scammer requires USD 10 million worth of trading volume.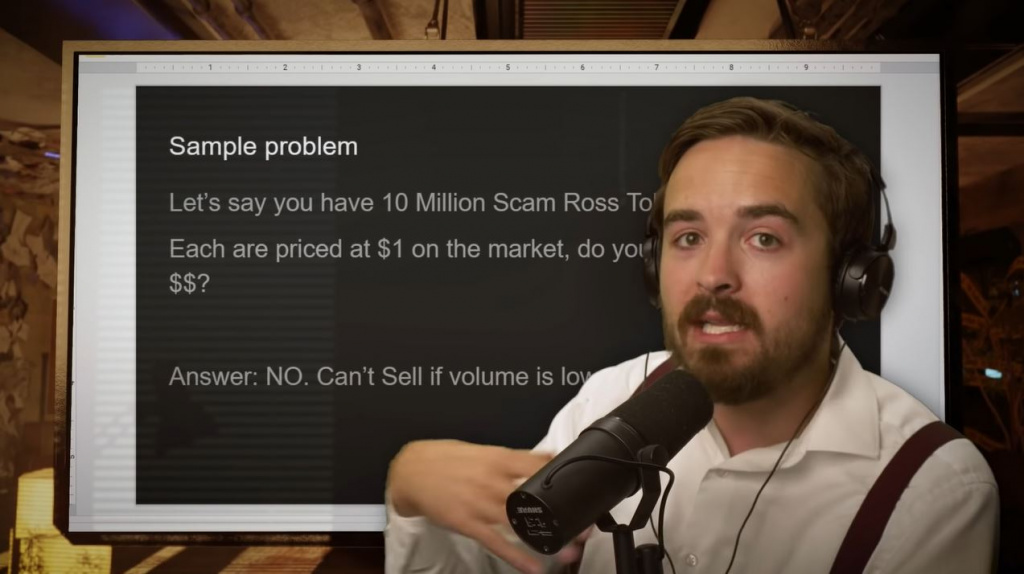 This trading volume can be achieved by "buying influencers", Coffeezilla said. Influencers help to promote the crypto token by increasing its trading volume. This allows scammers who own prebought tokens to "sell off the scam".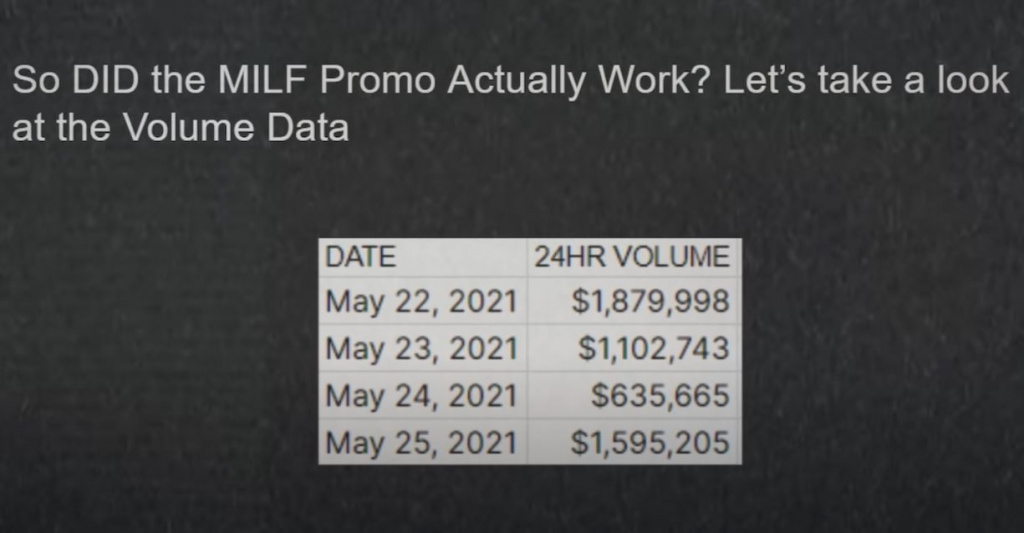 According to Coffeezilla, "price doesn't really matter". Between the 22nd to the 25th of May, the MILF token's trading volume was "stable" before increasing radically on the day that Adin Ross started his promotion.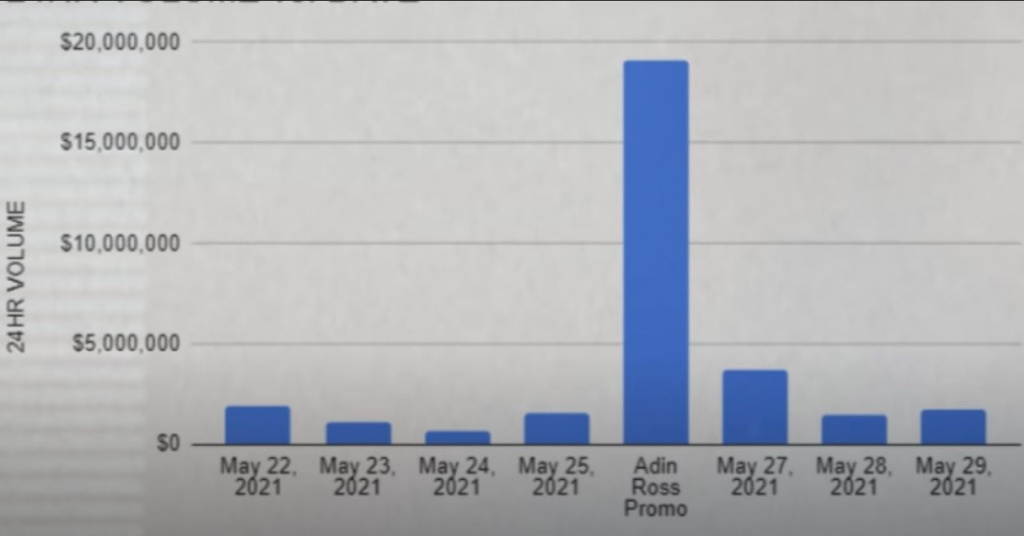 The 24-hour trading volume increased from around USD 1 million to nearly USD 20 million. Coffeezilla did, however, note that half of this trading volume were buy orders, whilst the remaining half were sell orders.
So essentially, Adin Ross was paid to sell out more than USD 15 million worth of trading volume.
People think this shit fake so I can take minds off of a crypto scam which I never did, haven't done any scams. So stfu.When u get my ex involved and start fucking with my $ by ending my stream it's serious , stop being stupid . Rice try to stream today and see what happens 😈 pic.twitter.com/EjiLVSY6Zm

— adin (@adinross) July 2, 2021
Given this, Adin Ross's promotion of the MILF token was not a "bad promo", as he claimed it was. Coffeezilla said that while Adin Ross may not have pumped and dumped himself, he was complicit in the scam by promoting the scam token.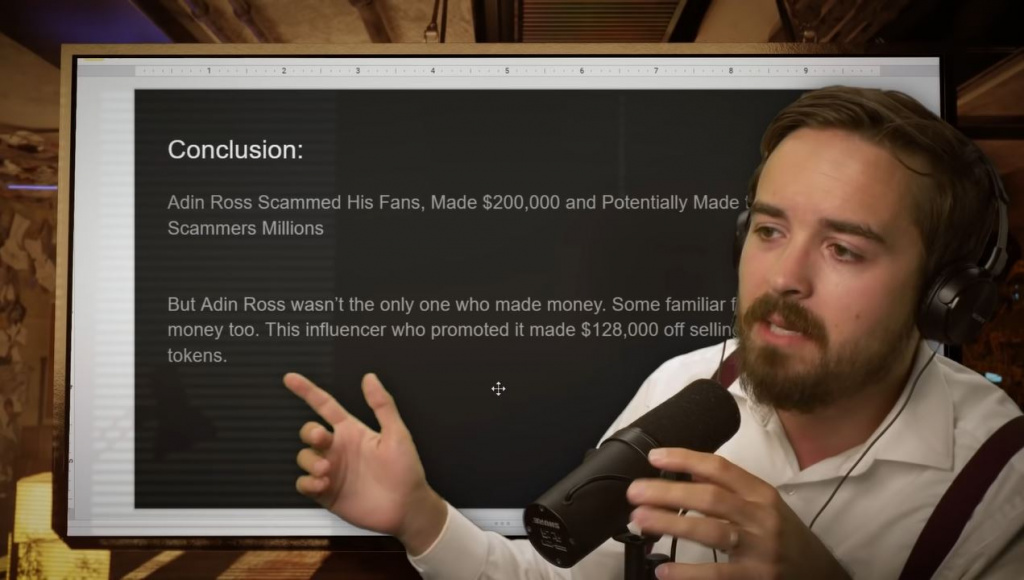 In conclusion, Coffeezilla explains that Adin Ross scammed his fans and was paid USD 200,000 to run the promotion and potentially made MILF token scammers millions of dollars.
Coffeezilla further added that Adin Ross wasn't the only person who made money off the scam token.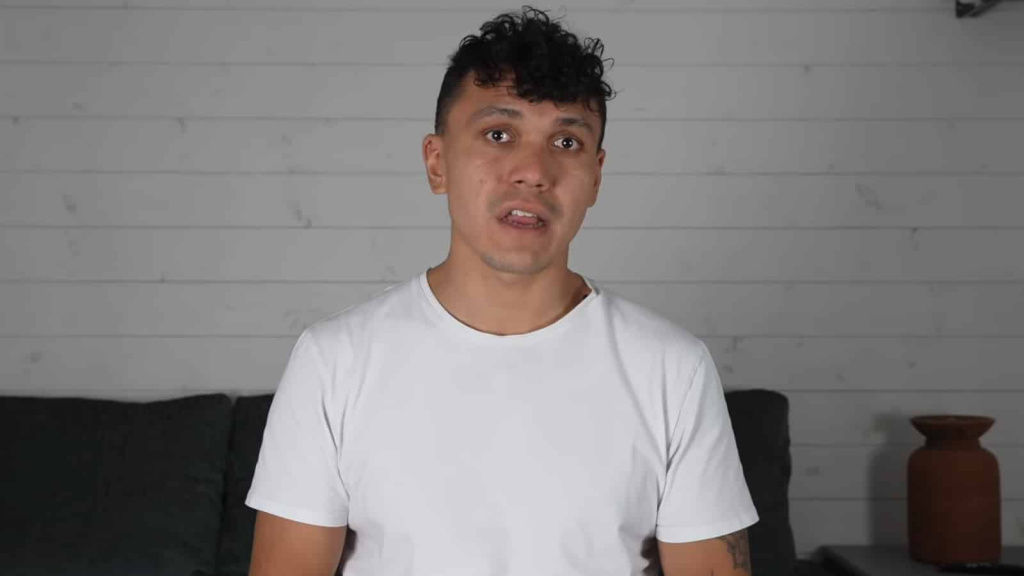 "Some familiar faces made money too. This influencer who promoted it made USD 128,000 off selling MILF tokens", Coffezilla noted. In the video, he was hinting at former FaZe Clan member, Kay who has been alleged to be involved in the Save The Kids crypto scam.
Adin Ross has yet to respond to the allegations brought forward by Coffeezilla. You can watch the full video by Coffezilla below for further insights.
Header image via Adin Ross on YouTube / MILF Token on Twitter.