The hot tub streams controversy was just one amongst the many Twitch had to endure during 2021, with Kaitlyn "Amouranth" Siragusa at the centre of it.
A profitable streamer on Twitch, Amouranth also makes NSFW content on platforms such as OnlyFans, which has skyrocketed her popularity in the past couple of years. 
As the 28-year-old garners more popularity, news outlets such as Vice have decided to shed light on her work ethic, with a recent video on their YouTube channel being the reason for Sliker's ban.
Sliker is a Twitch streamer and YouTuber who boasts a sizeable following, with almost 20k subs on the latter. Like many content creators, part of his broadcasts involves reacting to content, so naturally, checking out the recent Amourant mini-doc by Vice was a no brainer.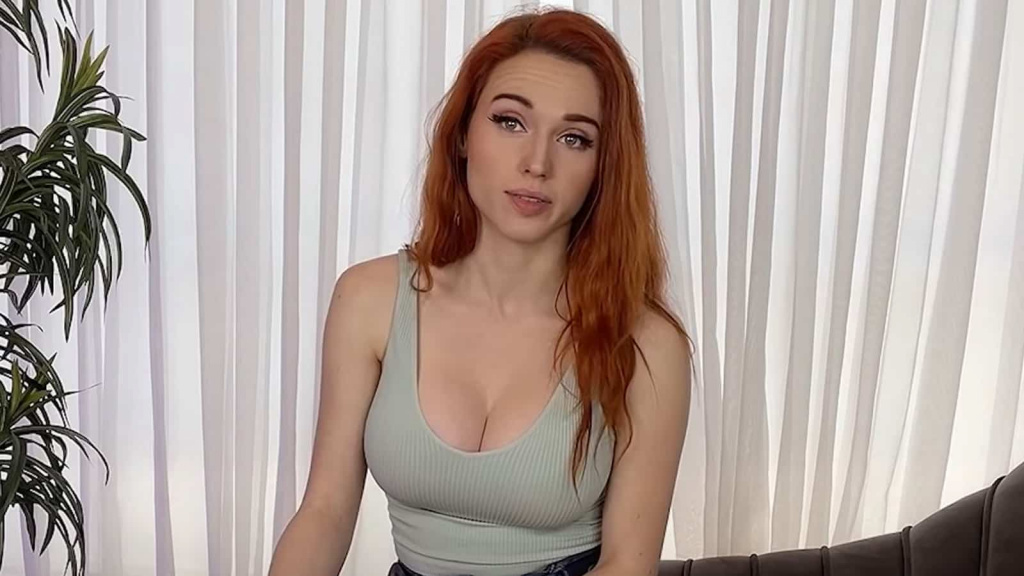 The video features a fair share of NSFW (not safe for work) content; however, nothing out of the ordinary if you've ever tuned in to an Amouranth stream. Yet, Twitch decided to suspend Sliker for "accidental nudity or explicit sex content."
Sliker shared a screenshot of his suspension via social media, with no timeframe for his return to the platform.
That title did not last long pic.twitter.com/U5xCFJOHVb

— Sliker (@Sliker) January 1, 2022
What's sparked some controversy amongst the community is the fact that two of the biggest streamers on Twitch also watched the Amourant mini-doc, with no consequences whatsoever -- Matthew "Mizkif" Rinaudo and Hasan "HasanAbi" Piker.
The reasoning, according to supporters, is that both had their respective moderation teams (and viewers in general) pre-watch the video before they showed it off, identifying any potential harmful imagery to skip live on stream.
Despite this, Mizkif did show off a quick image of Amourant's NSFW platforms on stream, one that could fall under the "accidental nudity" umbrella.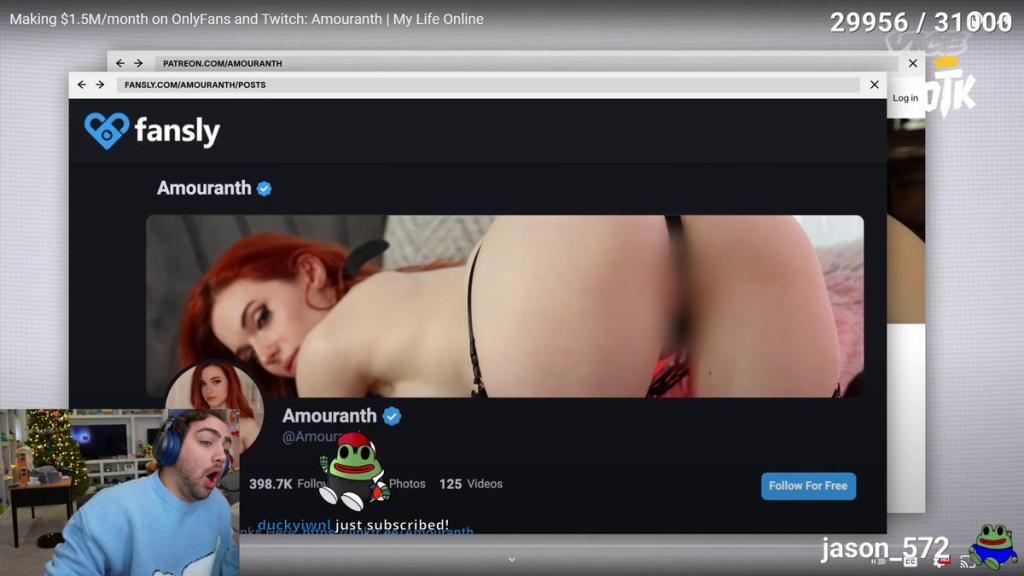 You can watch the mini-documentary embedded down below and judge for yourself if it's worth a Twitch ban or not.
Don't forget to check out our dedicated Twitch section for news, streamer antics, drama, and more.
Featured image via VICE.