With the US presidential elections only a few weeks away, a US House representative Alexandria Ocasio-Cortez (AOC) has set up her very own Twitch channel to play Among Us. Since the announcement of AOC's Twitch channel, streaming stars Pokimane and HasanAbi have jumped in to lend her a hand, and play some Among Us.
AOC Twitch channel for Among Us
On Twitter, Alexandria Ocasio-Cortez announced she would be setting up her own Twitch channel, and to "get out the vote".
The response to the AOC Twitch channel has been massive, with the likes of Pokimane as well as FaZe Clan and HasanAbi jumping on the train to streamville with the US House Representative.
Anyone want to play Among Us with me on Twitch to get out the vote? (I've never played but it looks like a lot of fun)

— Alexandria Ocasio-Cortez (@AOC) October 19, 2020
At the time of the tweet, she didn't even have a streaming rig or equipment. However, her Twitch channel is already verified, and has a whopping 167,000 followers in less than 24 hours of the announcement.
There have been no streams on the AOC Twitch channel so far, as she explained on 20th October at 05:00 AM that: "Don't worry everyone - I haven't streamed yet! Spent tonight setting up accounts, mods, streaming & run-throughs. Hoping to go live tomorrow night."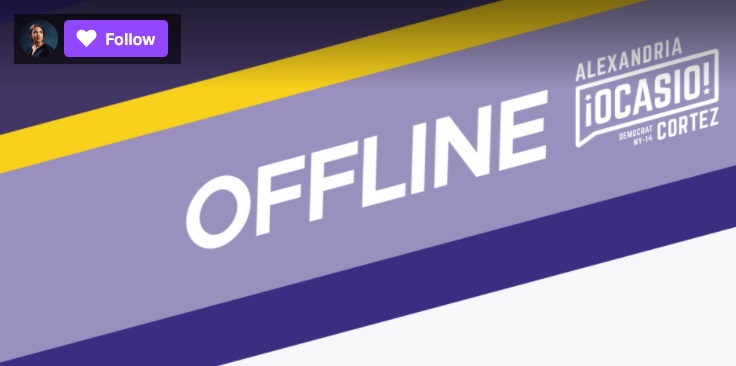 (Picture: Twitch)
Expect the first stream from the AOC Twitch channel to begin sometime in the early hours of the morning (in the UK) on 21st October. 
Currently, the exact time of her first stream is unknown. It will be interesting to see if she collaborates with the likes of Pokimane and HassanAbi in her first stream, and how the Among Us matches will go down.