Twitch superstar Jeremy "Disguised Toast" Wang has been in the centre of yet another "cancelling" this weekend.
The Canadian content creator has been accused of several serious things, including that he is a racist, rape and paedophilia apologist, and more, with intentions of "cancelling" him on Twitter.
Disguised Toast responded to these accusations with a TwitLonger post, giving explanations for each of these accusations, saying that his humour can be provocative sometimes, but that he has never crossed the line.
Though he did apologize and said will "try to be a lil bit less edgy," he explains that that kind of humour is simply who he is.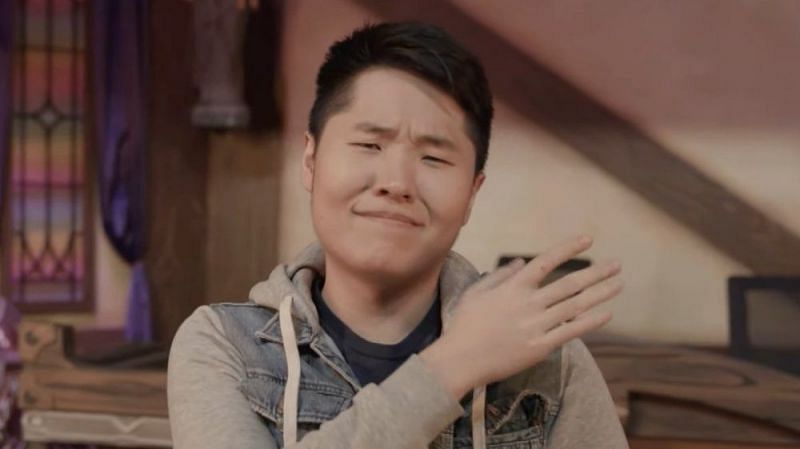 Disguised Toast has been going through a lot recently (Picture: Disguised Toast)
Along with his post, a number of other big content creators and his friends expressed their support on Twitter, saying nothing but good things about Toast as a friend and as a person. And, unfortunately, people who wanted to see Toast "cancelled" started harassing his friends as well.
And while Toast is known for his hardy personality when it comes to emotional abuse online, what he does care about are his friends, and it hurts him to see them suffer. 
This was quite clear during one of his recent streams when he could not hide his emotions while talking about his friends.
"It just feels really bad for my friends, because all of them got dragged into it, every single one of them," Toast said. "And a lot of them are receiving a lot of flak."
Toast, who was mostly in the good mood up until that moment, suddenly got overwhelmed by emotions, and his voice started cracking as he was talking about his friends.
"That's the one thing I can't take, and I can take a lot," he said, barely holding back tears. "I can be called a lot of things, but I can't stand seeing it happen to my friends...I can't."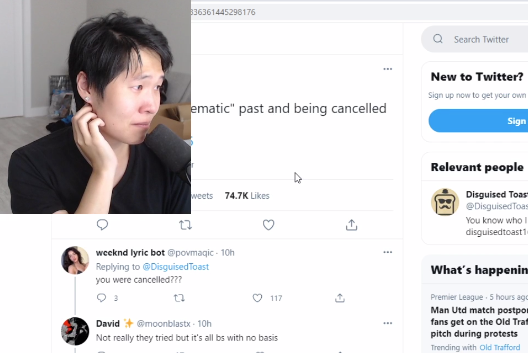 (Picture: Disguised Toast) 
Disguised Toast said that he thinks they are being harassed because of his actions.
"And it's happening because of me. Because they wanna defend me. Because they are good people," he said.
The moment of weakness was short and toast soon after started smiling again and talking about how he needs to go to a therapist.
The recent "stan wars" are clearly taking a toll on many members of the Twitch community, and hopefully, things will start changing in a better direction and content creators themselves try to influence their stans to be better and focus their passion on supporting people they love instead of "cancelling" people they don't like.