Nobody knows what happened between Herschel "Dr Disrespect" Beahm and Twitch, apparently, not even the Doc himself.
Months after his permanent ban from Twitch and subsequent return to YouTube as his go-to broadcasting platform, the Doc is still not over the fact he's in the dark in regards to the actions that led to his lifetime suspension, opening about the consequences this has had on his mental health in his 1st September broadcast.
"We've gotten to such a good point, Champions Club. To have that taken away from you, and to not know why, and to not know anything about it, not to be told nothing. Boom, all the eggs in one bucket, taken away," the Doc said referencing his Twitch community, which by the time of the ban had surpassed the 4 million follower mark.
The 38-year-old would explain how his "anxiety levels are something that comes in these huge waves" and that he's "having a hard time dealing with it."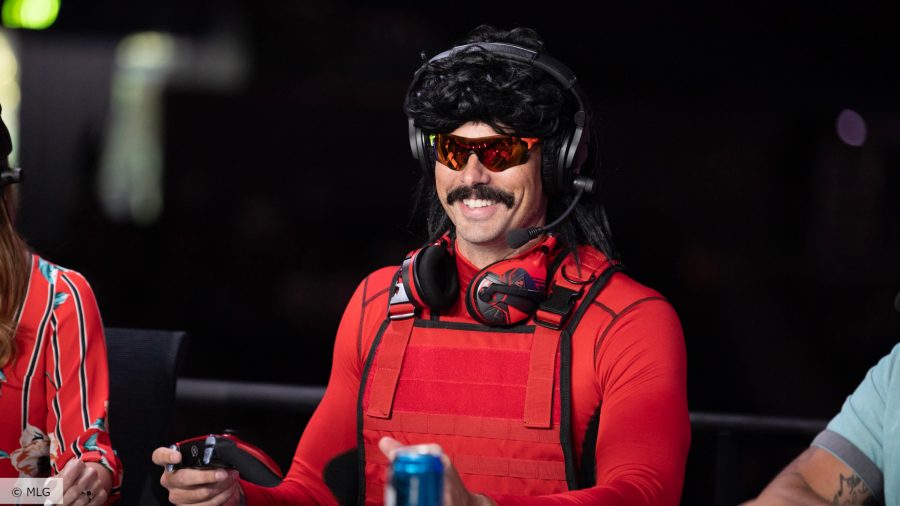 The members of the Champions Club, as the Doc affectionately calls his fans, have seen the streamer banned before, with a previous incident in which he walked into a bathroom at E3 2019 during an IRL stream gaining the streamer notoriety and a short suspension from the platform.
The Doc would compare that situation with his current one, noting the difference in the approach Twitch had, going from a fully explained suspension to absolute silence.
"We've come back before through adversity, it was on me, I accepted the responsibility but there was an opportunity to come back, in this case, there's nothing I can do about it."
While the Doc's found success switching to YouTube fulltime, he's still unable to pair up with notable Twitch content creators. Recently, he had to drop CDL pro 2pac from Vikkstar's Warzone tournament citing a "grey area" that could prove hurtful for the Huntsmen player, and although Dr Disrespect pointed out that "he never needed anyone to play with," it's still unpleasant he's not allowed to partner up with Twitch personalities.
Finally, the Doc left one message for his followers, admitting "there might be days where the Doc seems off, we're trying to learn," as he proceeded to continue his stream as usual.