Update: Twitch has suspended Meyers' Twitch account with the NBA player issuing a written apology explaining that he didn't know what the word "meant at the time."
Original story:
FaZe clan has decided to swiftly cut ties with now-former investor and NBA player Meyers Leonard after the usage of an anti-Semitic insult during his latest Twitch stream while playing Call of Duty: Warzone.
"We were incredibly disappointed to hear Meyers' stream today. FaZe does not tolerate hate speech or discriminatory language of any kind. While Meyers is not a member of FaZe, we are cutting ties with him," the statement reads.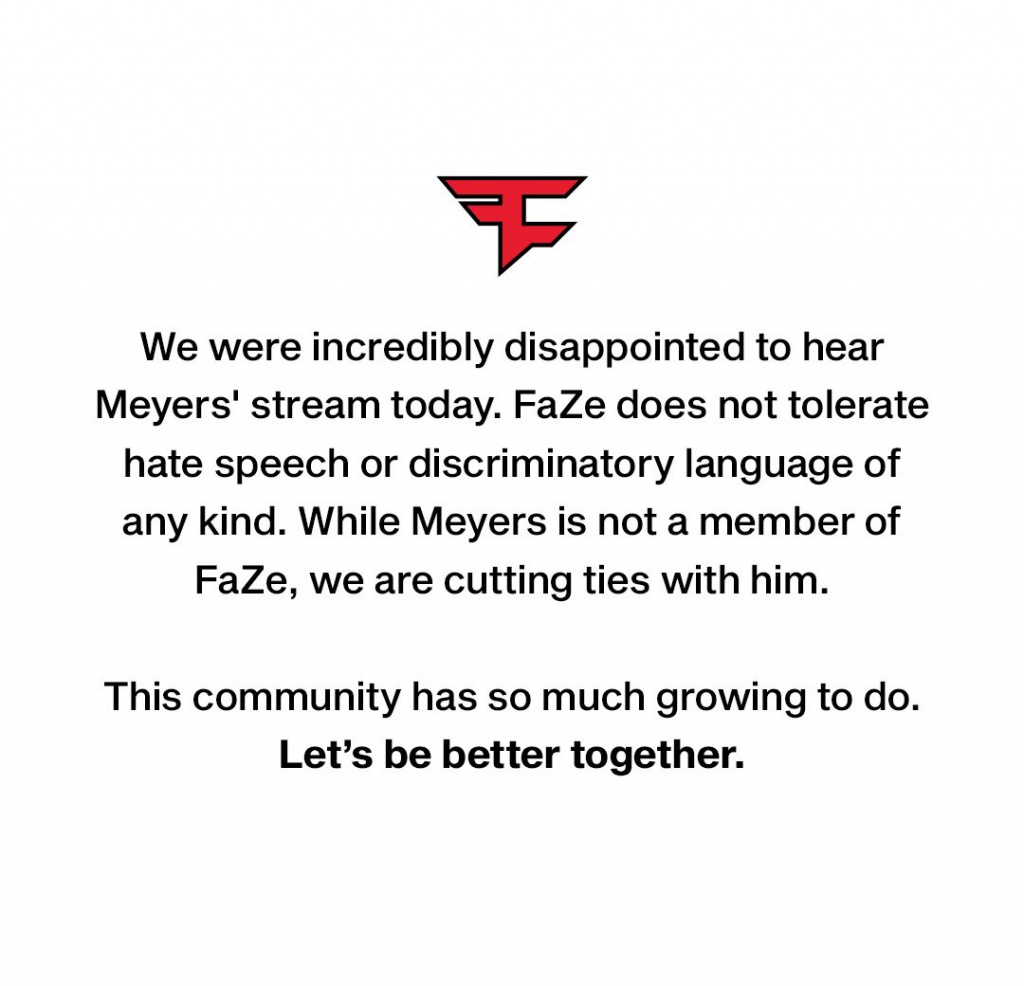 (Image: FaZe Clan)
Meyers was heard shouting "k*ike b*itch," an ethnic slur to refer to Jewish people. The stream was ended shortly after Leonard received a phone call, allegedly, from his wife, and the VOD was promptly deleted. 
Former CoD pro Tyler "TeePee" Polchow, who was playing with Meyers at the time of the incident, issued an apology for laughing at the slur, claiming that he was "being ignorant to what the word means and its impact. Not okay."
Twitch has yet to respond to the situation with the future of Meyers' channel completely up in the air. The Community Guidelines clearly state that the company has "zero tolerance for hate conduct," with the usage of discriminatory words falling under this category.
Meyers, who became a FaZe Clan investor back in 2019, has remained silent on this topic with no formal apology as of the time of writing. We'll keep you updated as the story develops.