Popular Fortnite streamer Soleil "Ewok" Wheeler has been going through a lot over the last couple of months.
The young star became a member of  FaZe Clan in July of 2019, followed by a transition to Mixer, something many big Twitch streamers were doing at the time, and when the Mixer shut down, Ewok made a return to Twitch.
Ewok, who was born deaf, made one of the biggest steps in his life when he announced that he is transgender on National Coming Out Day last year.
We can only imagine how hard this must be for someone who was only 14 years old at the time, in addition to being a popular internet personality at a very young age.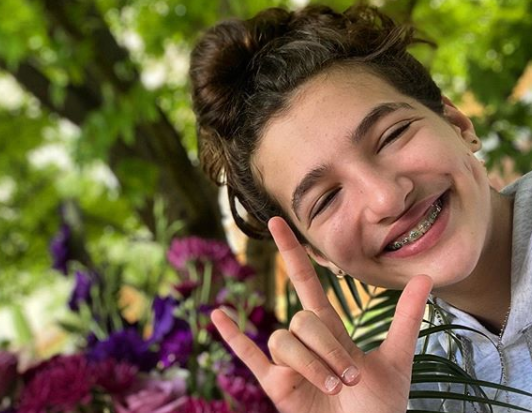 (Picture: Ewok)
It seems that Ewok definitely had a hard period since his announcement, and fans started noticing that it reflects on his mood and overall behaviour.
And today, Ewok decided to address that with a message to his fans where he tries to explain why he isn't as positive and cheerful as he usually is. 
"U just wanna say I apologize if I a being negative lately," he wrote. "It's so overwhelming with all the hate I've been getting on Twitch, on Twitter and social media. I don't even post on Instagram anymore."
Ewok revealed that his depression is worsening and that he is struggling due to the hate he is receiving, and that sometimes he even dreams of having a normal life again.
But ultimately, he is thankful for all the support he gets from his fans and people in the community and assures fans that he is not going to "throw all of those potential opportunities aways just because haters are getting to me."
We hope that Ewok will get better soon and that he will find his happiness again, while continue doing what he loves.