IN FEED: NFTs are a scam and calling it modern art is idioticPolitical Twitch streamer Hasan "Hasanabi" Piker criticised non-fungible tokens (NFTs) in a recent live stream, drawing comparison to a Ponzi scheme. The left-wing pundit continued by roasting popular NFT group Bored Apes and even took jabs at celebrities and organisations attempting to endorse it.
Indeed, the crypto-backed technology is a topic of contention, attracting mixed reactions from the online community regarding its practical use and environmental concerns. This follows prominent endemic gaming and esports brands aligning themselves with crypto and NFTs, including esports giants Cloud9 and 100 Thieves.
Twitch megastar Hasan claims NFT are a scam
During his live stream, Hasan reacted and offered his commentary to a viral clip from an episode of The Tonight Show Starring Jimmy Fallon, which featured Paris Hilton talking about her recent purchase of the Bored Apes Yacht Club NFT.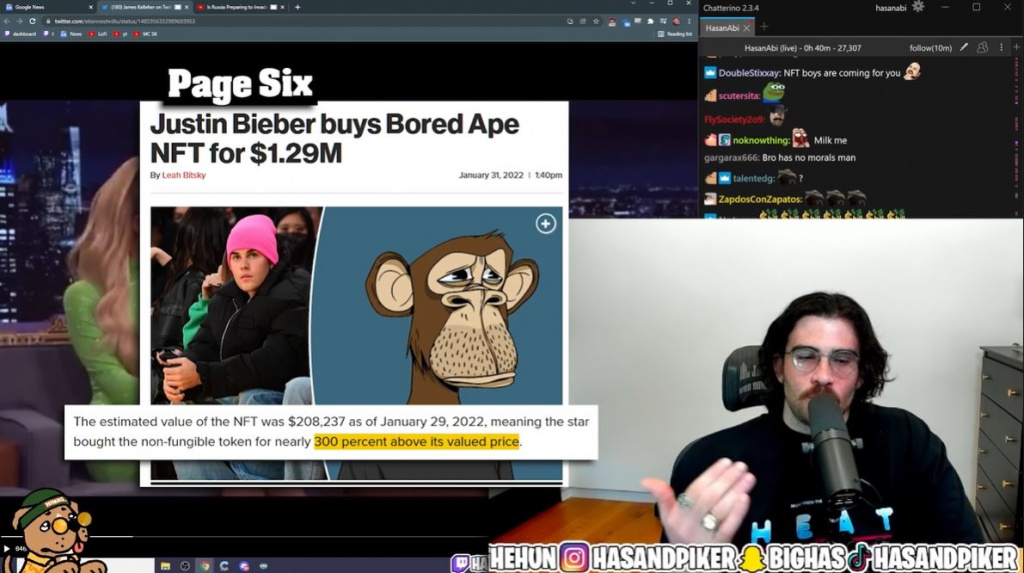 "This is disgusting. These apes are straight-up trying to f*cking milk their audience, dude. That's it. This is an ad [...] The #ad is basically saying, 'Hey, give me your money, dumbass; give me your f*cking money, you stupid f*ck'," Hasan said.
The Twitch star continued to lambast cryptocurrency, saying, "I hate crypto. I f*cking hate the NFT sh*t [...] They're such transparent f*cking Ponzi schemes."
Hasan later reiterated his belief that NFTs are Ponzi schemes while roasting the Bored Apes NFT at the same time. "It's a Ponzi scheme for an ugly duck or an ugly ape that they f*cking copy-paste. It's created by people who know nothing about art. It is disgusting."
The Twitch streamer also criticised the way NFTs are ruining the emotive message typically inherent with traditional art, adding that NFT owners are just out to make money.
Followingly, Hasan explained that often it's the person who created the NFT setting its bogus value and criticised the lack of an appraisal process. "There's no value to it; it's literally something someone copy-pasted," he said.
Later, Hasan slammed people calling NFTs "modern art. "This [NFT] is a scam, and saying it's modern art is idiotic [...] There's also no underlying message here, which pisses me off," Hasan commented.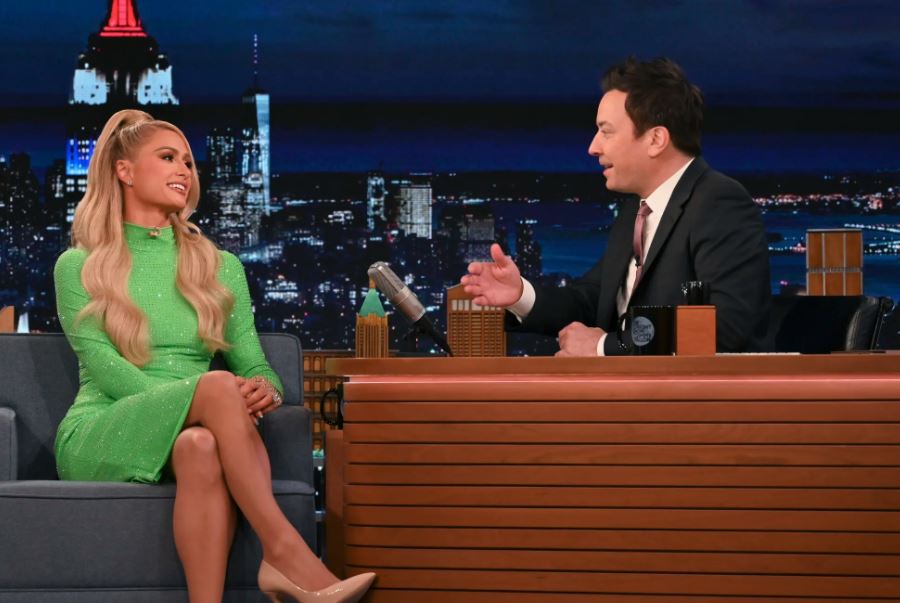 Hasan continued to tear down NFTs and slammed influencers like Paris Hilton and Jimmy Fallon, who continue to promote them. While it's clear that Hasan disapproves of NFTs, not everybody feels the same way.
We're curious as to how you feel about NFTs. Be sure to share your thoughts with us on Facebook or Twitter.
Featured image courtesy of Phillip Faraone / Getty Images and Unsplash.