NRG Esports' content creator Jordan "HusKerrs" Thomas has released a statement to address the latest incident related to his ongoing feud with FaZe Clan's star Nicholas "Nickmercs" Kolcheff.
The two streamers have been on bad terms since a Warzone duos kill race tournament from October last year when the two sides couldn't agree on who would host a game of Warzone.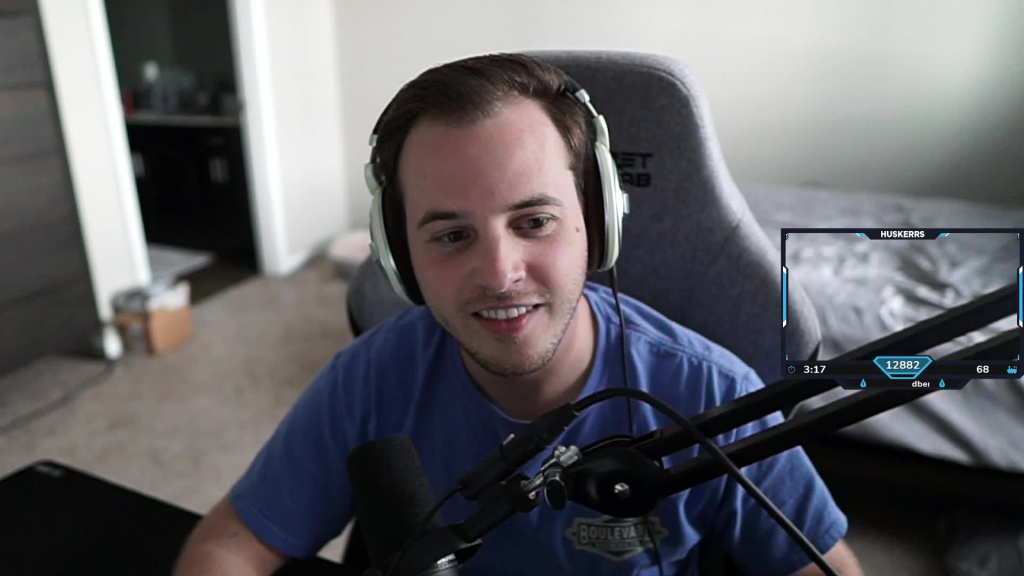 It all started with an argument over a game of Warzone during a tournament (Picture: HusKerrs)
According to HusKerrs, Nickmercs and Swagg hosted the first map, after which the second map was to be hosted by Symfuhny and him.
During the game, they were encountering cheaters and stream snipers and were forced to restart the map several times, at which point Swagg offered to host the map again, as he was playing on PS4 and that would reduce the chance of getting cheaters in their game.
HusKerrs explains that they have refused this proposal due to them playing on PC with M&K, as they thought that they will have an advantage against Nickmercs and Swagg with more "sweaty players" in their games.
Nick was admittedly furious and since then the relationship between the two Warzone players soured.
"Nick began to hate me and refused to play with me ever again. Initially, this didn't bother me because Nick can of course like and dislike whoever he wants,"  HusKerrs wrote. "But over the next month or two there were multiple times where I'd ask my other Warzone friends like Cloak or Tim to the game, but I'd hardly get a chance to game with them because Nick would be in the group and say stuff like 'Nah I don't f**k with that dude.'"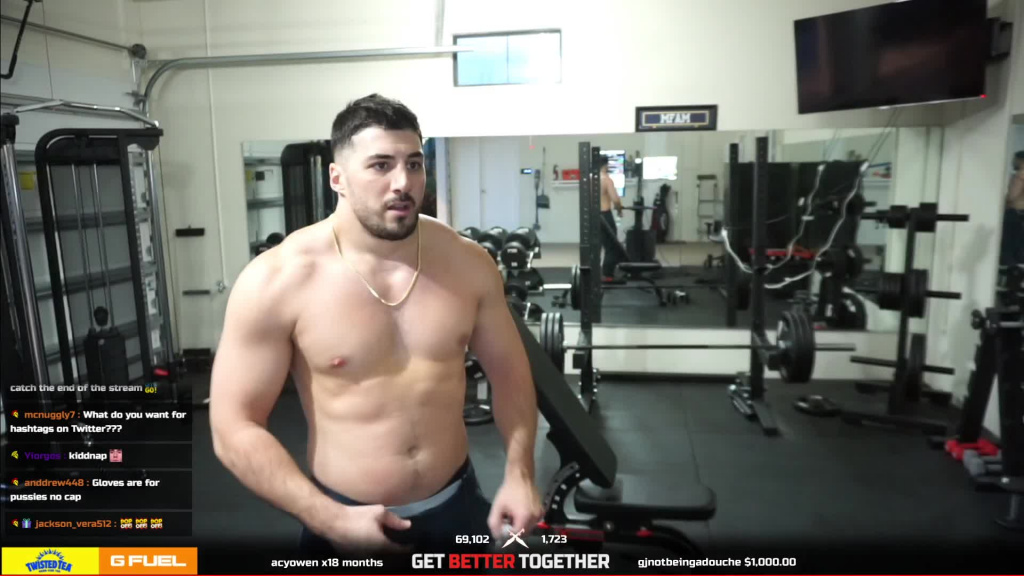 Nickmercs didn't like HusKerrs' remark about his workout streams. (Picture: Nickmercs)
HusKerrs says that since the incident he has been constantly harassed by the MFAM (Nickmercs' fans) across the internet, from his Twitch stream to personal social media accounts.
"For the last 3 months, I've had to put my chat in a sub-only mode for long periods because of people from Nick's community constantly coming over and spreading hate and toxicity," he wrote.
HusKerrs admits that he has made several mocking remarks towards Nickmercs' content and his Warzone skills, but says that he had no ill intention when he said things like "Nick is dogshit at Warzone" and that Nickmercs took those statements too personally.
The incident that was a culmination of everything occurred on 10th May, when HusKerrs posted a picture of him with a woman, and Nick's fans started harassing both him and the girl from the photo.
HusKerrs claims that even Nickmercs' mods were involved in the harassment.
"I posted a selfie with someone on Twitter, and within hours I had at least one of Nick's twitch mods, his own graphic artist that works for him, and people that Nick follows harassing both me and the other person in the picture," he explained.
The next day Nickmercs talked about the incident, urging his MFAM not to harass other people in his name, especially those who aren't directly involved in this drama.
"I made those mistakes too, it doesn't mean that what you do is ok, but we learn from those mistakes and move forward," he said. "I don't encourage any of you guys to say anything bad to HusKerrs."
Still, the FaZe Clan superstar believes that HusKerrs has something to answer for.
Nick says that he wants to "call" the girl from the picture and apologize to her directly for everything his fans did in his name but emphasizes that HusKerrs needs to "learn to keep his mouth shut."
"It's important to address this part too. I'm a big believer in you reap what you sow," Kolcheff stated."For every action there's a reaction, that's a very important part of life. This guy just doesn't get a f***ing pass, for what?!"
Nick brought up the fact that he invited HusKerrs to his tournament where he "won the f***king money from my tournament," and says that he later acted like a child during the controversial duos tournament where it all started.
According to Nick's view of the situation, HusKerrs didn't give the same respect to him and ignored the issues they had with hackers during the game.
"Ain't nothing to be sorry to HusKerrs for, he needs to f***ing learn how to speak to people, he needs to learn how to f***ing handle himself. There is a reason why he's where he is," Nick said.