Outspoken Twitch streamer, Kaceytron, has dove headfirst into the news that Dream has finally admitted to cheating in his speedruns, claiming the Minecraft megastar took "inspiration" from her own cheating scandal mea culpa.
In a somewhat tongue-in-cheek manner, Kaceytron - who was doing an IRL stream with QTCinderella - said that Dream likely looks up to her "as a role model".
"I think I was a big influence on him coming forward," Kaceytron said. "He probably looks up to me as a role model and me admitting to it and just doing it so eloquently and y'know taking all of that hate with such elegance, I think he really took a lot of inspiration from that."
In some ways, it marks a weirdly fitting bookend to a story that involves rabid fanbases, personal pride, and cancel culture and that has its origins back in December when Dream was accused of cheating by the Minecraft speedrunning moderators, an accusation that he denied.
Then in March, in an unconnected incident, Kaceytron found herself under attack from Minecraft - and specifically Dream - 'stans'. Starting when Kaceytron made comments about certain content creators "gay-baiting", which while she didn't refer to Dream by name, his community took it as such.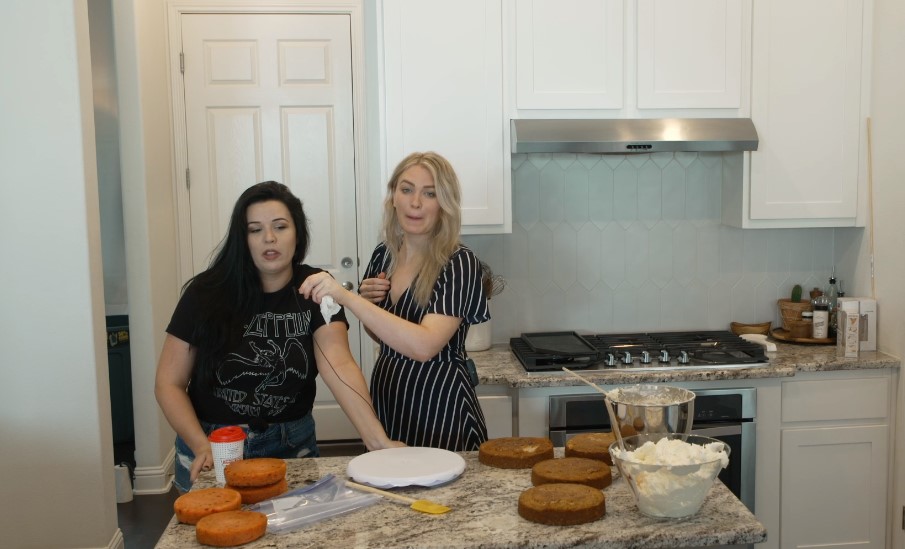 Kaceytron (right) claims she is a "role model" to Dream. (Picture: Twitch/QTCinderella)
Since then Dream stans have - she claims - doxxed her, harassed her, and tried to get her cancelled using faked screengrabs showing her apparently making homophobic comments.
At one point the attacks were such that Dream himself came out to say he denounced the "hate" that certain sections of his fanbase were espousing.
An uneasy peace formed and cold war-like battle lines were formed with neither creator calling publically calling out the other, though that changed when, in May, Kaceytron found herself in her own cheating scandal when she was suspected and later admitted to being fed the answers during Mizfik's Schooled quiz show.

Kaceytron admitted to cheating during the OTK Schooled quiz. (Picture: Twitch/Mizkif)
After admitting to cheating, Kaceytron quipped that at least she didn't "hire a team of scientists", an obvious reference to Dream's hiring of supposed "Harvard astrophysicists" to help break down the math's of his speedruns in an attempt to clear his name.
Dream responded in kind and in a way that is now telling - as he clearly saw a kindred spirit in Kaceyton.
"Kaceytron hated Dream stans so much that she became one," wrote Dream. "Even going as far as trying to imitate his past controversies, she became what she despised."
What happens next for Kaceyton and Dream is anyone's guess but maybe it's time to finally bury the hatchet with this internet beef,  who knows maybe Kaceytron could make an appearance on Dream's record-breaking Dream SMP server.