Last month, YouTuber LeafyIsHere had his account banned from the platform permanently after a series of targeted videos harassing Twitch streamer Pokimane. Now that YouTube has confirmed that Leafy is permabanned from the platform, the drama-inducing content creator has taken to Twitch himself - and is already causing chaos.
Now, only days into starting his Twitch career, Leafy is trying to pull some attention his way again. Watching a clip of streamer HasanAbi commenting on the use of the n-word, Leafy pauses the video to drop the very word in question.
This wouldn't be the first time the controversial content creator has used the word having previously tweeted it.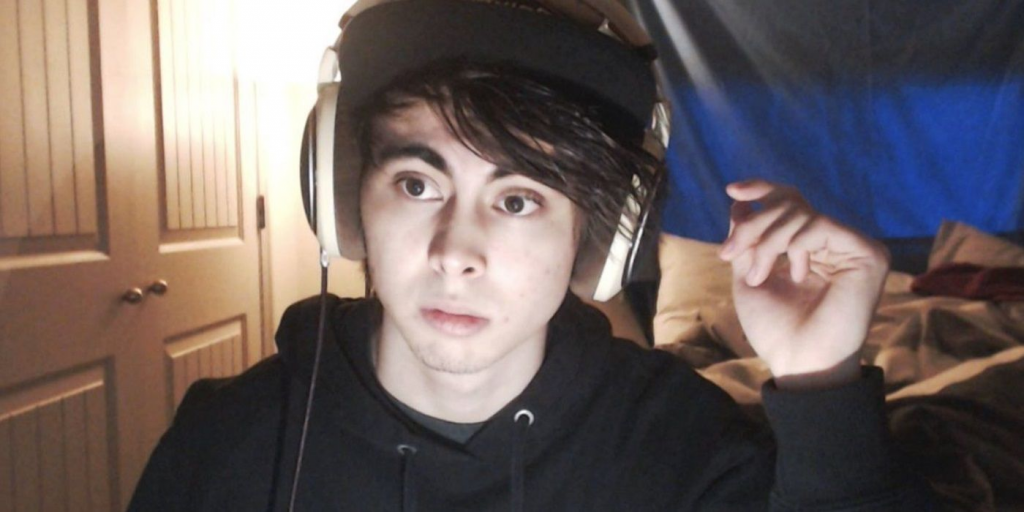 (Picture: Leafy)
Besides openly using racial slurs on his new platform, Leafy has also been heard making threats against other internet personalities and even Twitter users. The streamer claims to be ready to go after anyone and mentions that if he loses Twitch as an outlet, it may be enough to push him over the edge.
"I'll start an expense budget, I'll literally start hiring people. Everyone knows this by now but I'm doing this because I have way too much free time and no friends."
Leafy makes repeated references to Death Note, comparing himself to the character L, a pro detective whose goal is to track down the protagonist Light's identity. He claims that he'll be able to track down anyone, in what is presumably not an effort to benefit their life.
"I think it's just gonna be one random person that sends a screenshot of like - they reported my Twitter account. I'm just gonna snap."
Leafy also makes threats against HasanAbi, claiming that he will contract someone to "take this guy out." With what appears to be a legitimate threat towards another streamer, there's no way that this doesn't violate Twitch's policies on harassment.
Given his behaviour on the platform, it might not be long until Twitch slaps Leafy with yet another ban. Hopefully, the new streamer is able to get the professional help he clearly needs in the future, but it's probably for the best that he loses his way to communicate with the impressionable fanbase that looks up to these actions.