The Twitch community knows how to rally around a good cause and they should that last night in spades as big-time streamers and regular old joes got involved in a charity auction with the proceeds going towards the Alveus Sanctuary, a not-for-profit exotic animal sanctuary and virtual education centre set up by streamer Maya Higa.
First fund-a-thon stream starts tomorrow at 11am CT. Live auction starts at 5pm CT. See you there!https://t.co/Wmv2ZhsgaXpic.twitter.com/iIKIv5Is9F

— Alveus Sanctuary (@AlveusSanctuary) February 9, 2021
The original idea was to stream non-stop for three days in the hopes of raising $200,000 but the support was so huge that in less than 24 hours over $500,000 was raised.
The auction took place in the OTK streaming house, home to among others, Esfand, Mizkif and Maya herself. The items on offer were often jokey in nature with shroud and Esfand offering up an hour in their company. Other items included a painting by Adept, a Wax strip on simply, and a wife swap.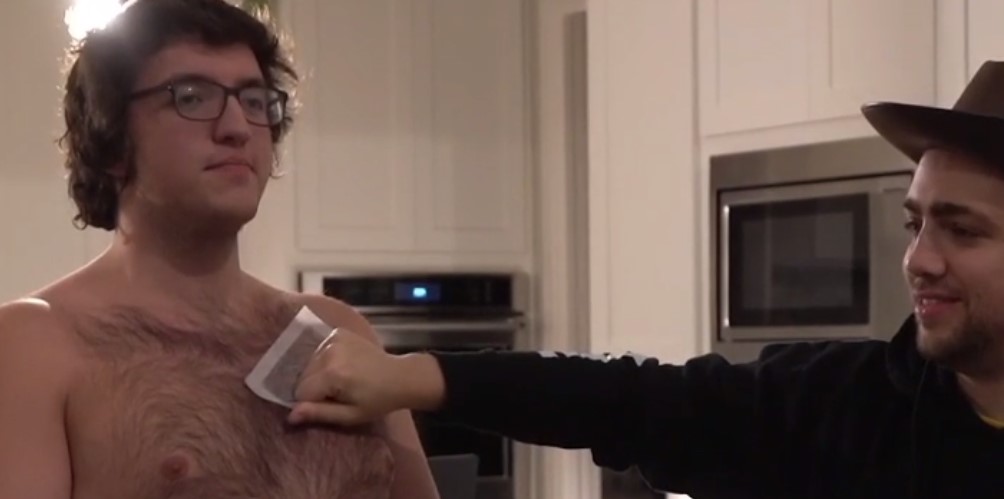 Simply took it standing up. (Picture: Maya)
Not all items were tongue-in-cheek, Shroud was at it again offering a signed Cloud9 jersey from his time at esport organisation.

(Picture: Maya)
Everyone who donated over $100 to the stream would have their name engraved on a leaf in a "donor tree" housed at the Sanctuary.

(Picture: Alveus Sanctuary)
Maya also promised to let Esfand cut her if the total raised was over $450,000, and on a similar note to go bald if they were able to raise over $500,000.
That target was ultimately reached and Maya was bald by the end of the auction.
The biggest single amount raised though was Ludwig offering up $53,000 for an hour with shroud. It was a highly sought after item with Sodapoppin, Amouranth and shroud himself offering sums of over $30,000.
Shroud had previously paid $11,000 for a one-hour "date" with Esfand.
The stream contained a lot of hijinks but on a serious note, it was for a cause that means a lot to Maya Higa, who describes herself as a "wildlife rehabilitator, falconer, conservationist and stream" and the brainchild behind the Alveus Sanctuary.
Located in Texas, the Sanctuary once opened will home exotic animals and act as a virtual education centre.