Imane "Pokimane" Anys had been teasing her fans with a massive announcement which she finally discussed during a recent Twitch livestream. Despite fooling around with her fans with pregnancy jokes, she eventually shared the exciting news on-stream.
The Twitch streamer showed off the newest addition to her family, a new kitten who caught the attention of many with his furry presence. Unfortunately, her other cat, Mimi, appeared to be quite displeased as Pokimane couldn't contain her joy at the sight of the new kitten.
Pokimane introduces fans to the newest member
Pokimane teased her fans before her Twitch livestream on 8th April 2022 that she had been keeping something from them. Ready to finally clear the air with her fans, the Twitch streamer introduced the latest addition to her family: a brand new kitten.
While Pokimane nearly grabbed her other cat, Mimi, commenting, "Oh sh*t, I went and got the wrong cat!" she couldn't contain her excitement when she held up the kitten to the camera. After showing off the kitten on camera, it's clear that the kitten didn't want to be on camera before jumping off her lamp. 
The Twitch streamer exclaimed, "Oh my gosh, he's so cute… I love him to death." The beautiful white and brown-furred kitten was shown to thousands of fans, who couldn't help but marvel at the newest addition.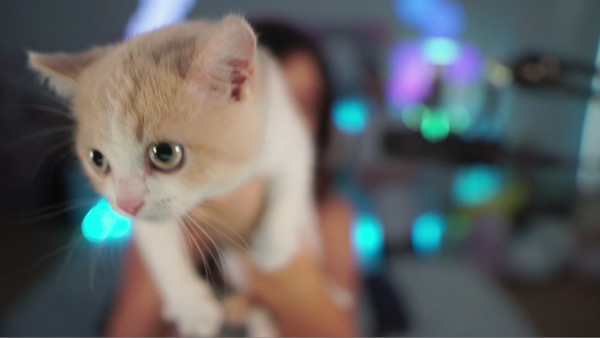 Many commented on how adorable he is; a few assumed that Pokimane had been teasing it for a while. "I know a lot of chat already knew because I have been kind of hinting at it for a long time. I've been wanting another cat for so long."
Pokimane took to social media to officially introduce the kitten to the world with a few adorable pictures. However, judging by the caption, the Twitch streamer may need our help naming the newest member of her family.
what should i name him? ☺️ pic.twitter.com/1BB76W6XkZ

— pokimane (@pokimanelol) April 8, 2022
Despite not having a name as of writing, she set up an additional camera to show off her kitten during her livestream. She later revealed that her other cat, Mimi, hasn't adjusted to life with the newest addition.
"She just stares at him, but it's like you really have nothing to be territorial about. Nothing." While Mimi did appear during the livestream, however, she did seem to be slightly annoyed as Pokimane tried to calm Mimi down.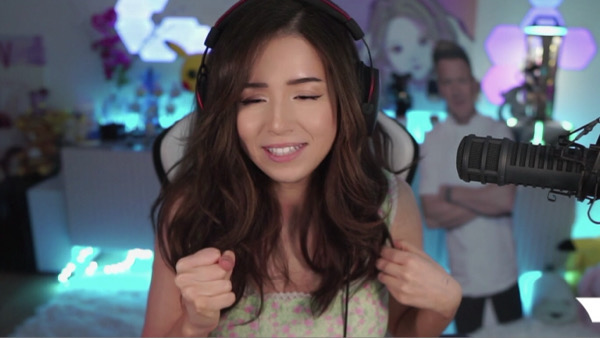 Either way, congratulations to the Queen, Pokimane, on the newest member of her family, The kitten is adorable, and we're looking forward to seeing more of him on-stream.
Featured image courtesy of Twitch / Pokimane.