Imane "Pokimane" Anys has seen her fair share of controversy and harassment, while still one of the biggest Twitch stars to watch. One hot topic of discussion (it really shouldn't be) is her relationship status. Now, Pokimane has finally come out to shut down boyfriend rumours, announcing on Twitter that she is, in fact, single.
Before we continue, go ahead and Google "Pokimane boyfriend" to see a long list of articles with rumours, speculation and more.
Pokimane is single: Boyfriend rumours shut down
In the very early hours of the morning on 10th March, Imane "Pokimane" Anys took to Twitter to announce "single btw".
Pokimane followed up this Tweet, which has already grown to over 180,000 likes and over 10,000 comments, explaining: "not looking just tired of seeing the same question/assumption over n over lol"

(Picture: Twitter via Pokimane)
This will hopefully shut down the Pokimane boyfriend rumours once and for all. 
Following the announcement, followers have reacted in several ways, from supportive comments from the likes of Valkyrae to some calling others "simps", and some funny memes thrown into the mix.
Fans react to Pokimane being single
Most of the comments have been quite friendly after Pokimane shut down boyfriend rumours, and announcing she is actually single.
For example, FaZe Orba dropped a "stonks" meme. Some fans took it a step further with some funny photoshops, for example, the two below.
(Picture: Twitter)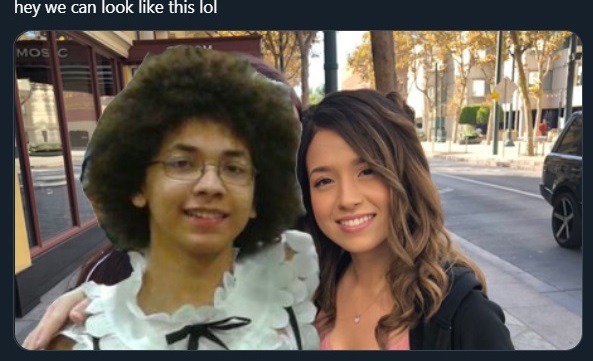 (Picture: Twitter)
Others took it a step further, showing off their boyfriend resume.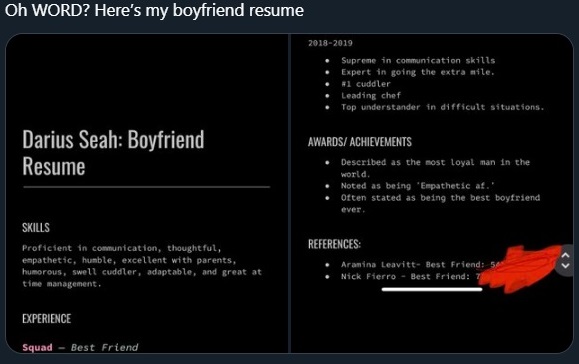 (Picture: Twitter)
Others went the extra mile, saying how much they would appreciate Pokimane as her new boyfriend, and even dropped a photo of their platinum bank cards.
Don't worry, the one below expired in 2019 and we've cropped most of it out so there are no details to steal.

(Picture: Twitter)
Not like Pokimane is poor or anything...but okay...
Now that Pokimane has shut down the boyfriend rumours, it remains to be seen how the internet will handle the knowledge of her being single...