Update: DrLupo thinks Twitch Partner bans can cause return stream hype.
Original story:
In case you've been living under a rock for the past few days, xQc ran into some trouble after he was caught stream-sniping in a Twitch Rivals Fall Guys tournament.
Even though Félix "xQc" Lengyel is one of the biggest Twitch streamers ever, the streaming platform decided to ban him for seven days due to this transgression. Now, Michael "Shroud" Grzesiek has spoken out about the xQc Twitch ban.
Shroud on xQc Twitch ban
Even before xQc got banned for the transgression, both Shroud and Tyler1 commented on the situation and thought xQc might not get banned.
Tyler1 recently spoke out about xQc's ban, and now, it is Shroud's turn to give his two cents. Shroud, however, thinks the Twitch ban on xQc doesn't really mean anything, and could even be a best-case scenario. 
(Picture: xQc)
In a 10-minute long video entitled My Thoughts on Twitch Bans (xQc, Dr Disrespect), Shroud talked about the ban on xQc, as well as Dr Disrespect, and how it really impacts big streamers. 
First off, Shroud admitted he didn't think xQc would get banned: "I actually didn't think he was going to get banned. A lot of people were saying it was blown out of proportion. I think it was the opposite. I thought it wasn't blown up enough, and I thought Twitch was just going to let it slide."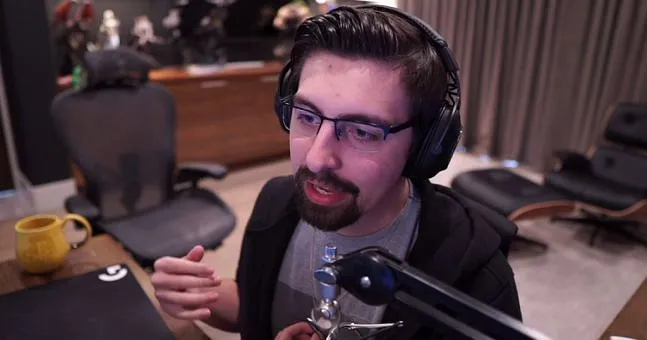 (Picture: shroud)
Shroud continued to explain how getting banned might be a best-case scenario for a big streamer. While he strives to never get banned himself, he wonders if he would really care. Shroud says getting banned doesn't really do anything because it can be seen as a little vacation. This is, of course, if it isn't a permanent ban.
Shroud continued by explaining: "It is weird how getting banned for a big streamer is a best-case scenario, which basically makes zero sense. Twitch can't really change the rules of how someone gets banned based off their top streamers, it's not really fair. I'm just happy they're keeping it consistent."
You can check out the full video from Shroud where he shares his thoughts on Twitch bans for big streamers like xQc and DrDisrespect below.