It's no secret that Twitch megastar and former Counter-Strike: Global Offensive pro player Michael "Shroud" Grzesiek has strong opinions about excessive gun bloom in Battlefield 2042.
In a prior Twitch Livestream, Shroud claimed that the feature makes the game significantly easier for bad players and ultimately ruins the skilled players' gameplay experience.
More recently, Shroud blasted developers DICE and EA on their decision to include the feature in Battlefield 2042, saying that it "makes the game sh*t."
Shroud slams Battlefield 2042 sh*t gun bloom
In a YouTube video of his Twitch Livestream,  entitled, "I hate bloom", Shroud could be seen dropping into Orbital with an AK27, ready to run over players in the game. However, shortly after settling into the map, Shroud immediately started to complain about the gun bloom.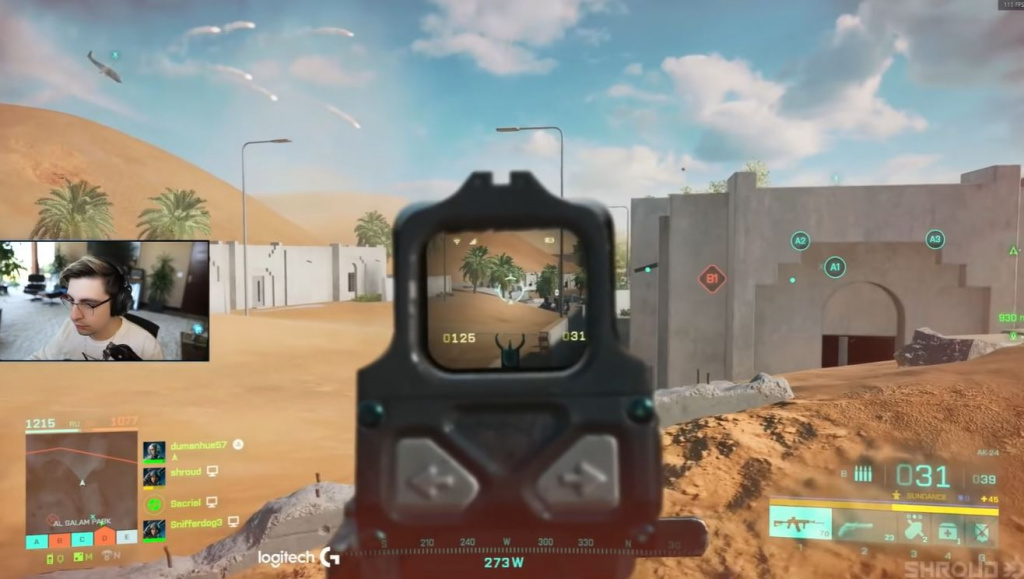 Initially, Shroud thought his shots were missing because the gun's recoil was too much but later realised it was the result of excessive bloom.
"Dude, this is absurd! Why is there so much? I mean, this is not even really the recoil; it's just the fact that the bullet doesn't go where I'm telling it to, I guess," the Twitch star said before eventually dying.
After respawning, Shroud died again, only to yell, "Dude, where are my bullets going!? F**k! I f**king hate, I hate it so much. F**king sh*t f**king game, man."
Based on Shroud's point of view, it's clear as day how erratic his bullet spread was. Later in the gun, Shroud further criticised the developers for their "sh*t" game.
"It's f***king sh*t man, it's so bad [...] Like, what?! Are you f**king kidding me with this sh*t? I think I have to not aim at the target to actually hit the target [...] if I put the crosshair on them, it doesn't do anything," he said.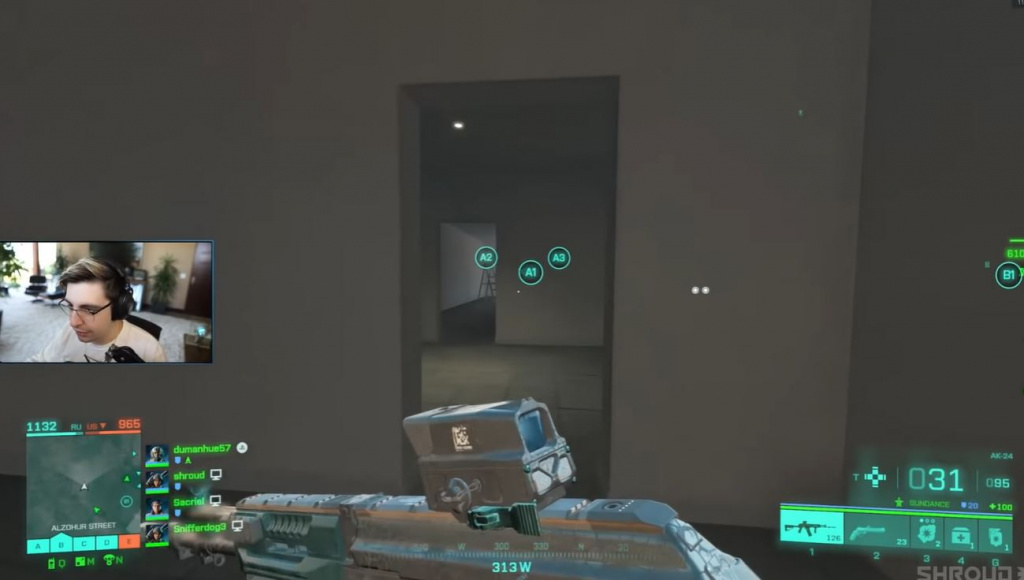 We can tell that Shroud was visible upset about the gun bloom; however, fortunately, DICE mentioned that they would be adjusting gun bloom in their upcoming patch.
We certainly concur that it is definitely a frustrating mechanic, but hopefully, Shroud will hold out until then.
Don't forget to check out our dedicated Twitch section for the latest news, updates, streamer antics, drama and more.
Featured image courtesy of Twitch / Shroud & DICE EA.