Recently, popular
Twitch
streamer, Sykunno, attempted to recreate the first challenge from the
Netflix
Original Series "Squid Game" - a deadly version of the popular "Red Light, Green Light" children's game - in a
Grand Theft Auto (GTA) roleplay
server, with some of his friends. It goes without saying that things didn't go as planned, which ended up being great entertainment value for his viewers on the stream.
Squid Game is highly acclaimed and is set to be the biggest show on the streaming service yet. The Korean series follows a group of destitute contestants as they attempt to complete various challenges (each inspired by children's games) in order to escape poverty. Those that succeed will earn tremendous riches, whilst those that fail will (quite literally) die trying.
Sykkuno plays Squid Game in Grand Theft Auto roleplay
In case you didn't know, the classic children's version of "Red Light, Green Light" sees all contestants attempt to make their way from point A (i.e. the starting point) to point B (i.e. the endpoint). Contestants can only move when the leader calls out "Green Light" and must stop when "Red Light" is called out. Contestants that are caught moving after "Red Light" is called must return back to the starting point.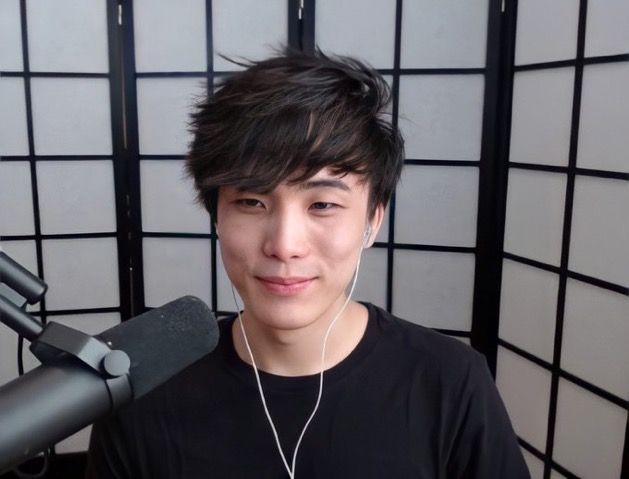 The Squid Game adaptation of this children's game is similar, apart from contestants being killed if they are caught moving after "Red Light" is called. Sykunno and his friends assumed the roles of the leader (or villains, rather) and had contestants make their way across a busy highway in GTA.
Needless to say, things quickly became chaotic after contestants were shot down by the villains upon attempting to cross the road. It seemed as though the GTA artificial intelligence also got in on the action as cars proceeded to ram contestants over to their death as they made their way across the road.
A few contestants managed to reach the endpoint in one piece, at which point Sykunno decided that they would split the prize money between all of the successful contestants.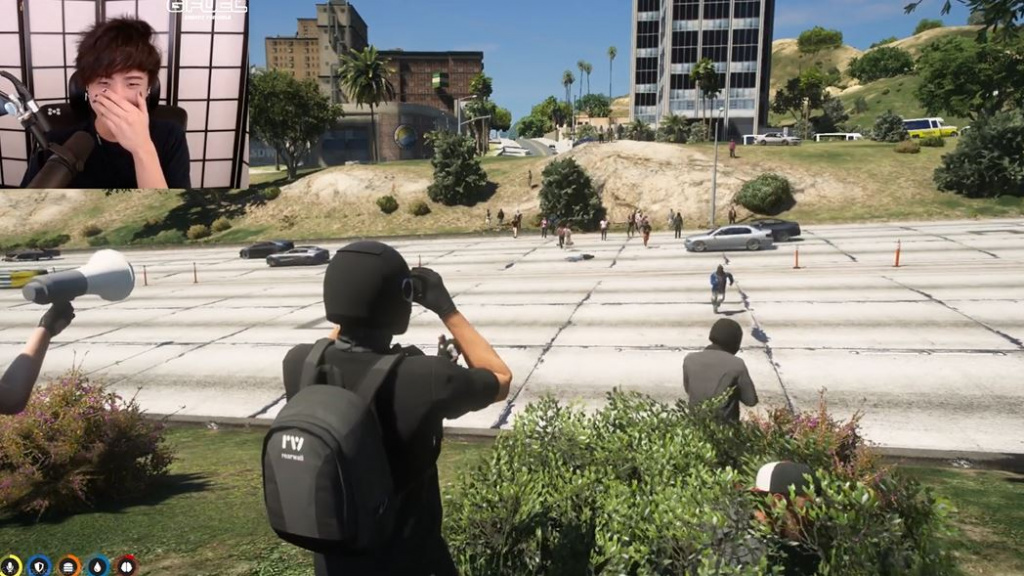 Unfortunately, we did not see Sykunno recreate other challenges (like Tug-O-War, Glass Stepping Stone Bridge, or Marbles) from the Squid Game series, although admittedly, those may be a bit harder to recreate in GTA.
Earlier this week, king of YouTube, PewDiePie, also played an adaptation of the Squid Game series in Roblox. While the famed YouTuber criticized the originality of the Netflix Original Series, saying that it was a "ripoff of other animes," he admitted that he enjoyed playing the Roblox game mode adaptation, which appropriated several different challenges from the series.
If you haven't seen the video, then you can check it out in the video embedded below.
Don't forget to check out our dedicated Twitch section for news, streamer antics, drama, and more.
Featured image courtesy of Twitch / Sykkuno & Netflix / Squid Game.