Just when you thought you'd seen it all, Twitch streamers hit back with even crazier antics that leave you questioning your existence. On 30th January, Mizkif hosted a Twitch live stream with fellow internet megastars Amouranth, Erobb, Brittany Alexander, and Jessica Nigri.
During the stream, Mizkif attempted to get Erobb to eat rabbit faeces for $1000; however, after failing to budge, Brittany instead accepted the challenge. While we're not sure how or why this deal was offered in the first place, Brittany did not fail to leave Twitch stars and viewers stunned in horror after going through with the deed.
Brit eats rabbit poo in front of Amouranth and Jessica Nigri
As the cherry on top, Jessica Nigri also managed to find what looked to be quite a big piece of poo, too. "That's like a dog-size piece of poop," said Amouranth. Brit agreed, saying, "That's a big one, Jessica, what the f***k."
However, in an effort to get things rolling, Jessica asked who, between Erobb and Brit, would go through with the challenge.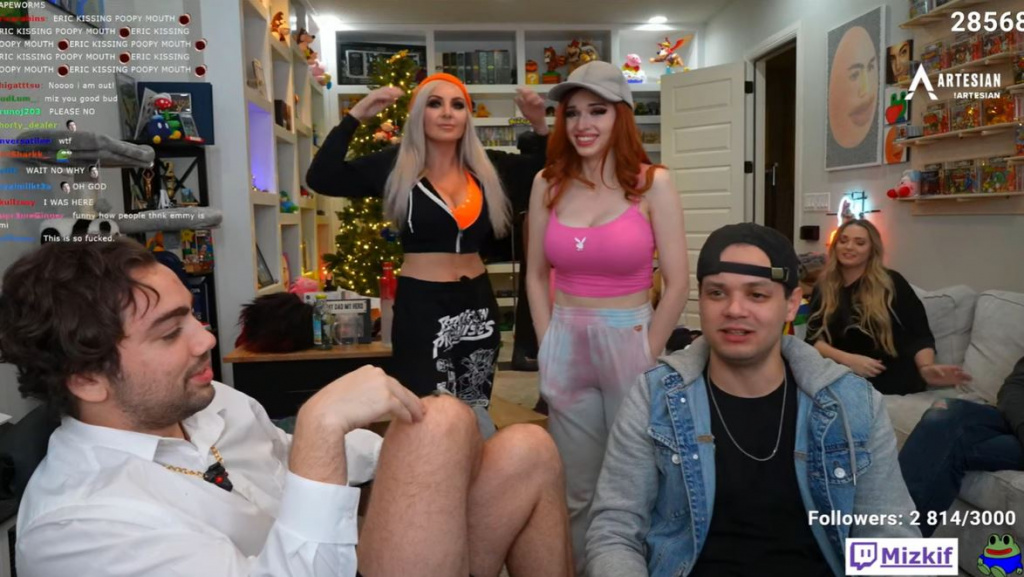 Followingly, Brit said that she would do it, but Erobb initially wouldn't let her, telling, "Stop, Brittany, you're not doing this." However, Brit snapped back, saying, "It's not a big deal, it's f**king sh*t. Nobody cares."
Despite his attempts to tell Brit that it's "not worth it," Brit seemed unfazed. Later, Jessica started a chant, cheering, "Brittany is our mate, we like to eat poop with Brittany, she gets it down in eight... seven... six... five... [continues countdown]".
Before the countdown count ended, Brit then reached forward to grab the piece of poo and, to everyone's surprise, actually put it in her mouth and chugged it down like an absolute lad.
"What the f**k, dude!!!?" yelled Mizkif. "It was dry; it tasted like a piece of rice. It's not a big deal," said Brit before Mizkif applauded her for her stunt and proclaimed her "Poop Girl."
The original Reddit thread has been upvoted 1,600 times and has over 270 comments, most of which lambasted Brit for what they regarded as nothing short of disgusting (naturally).
The top voted comment reads, "Same taste in men OMEGALUL." Yikes, did someone say *emotional damage*? Another Reddit user commented, "$1000 only lasts so long, but being called 'Sh*tney' will last forever."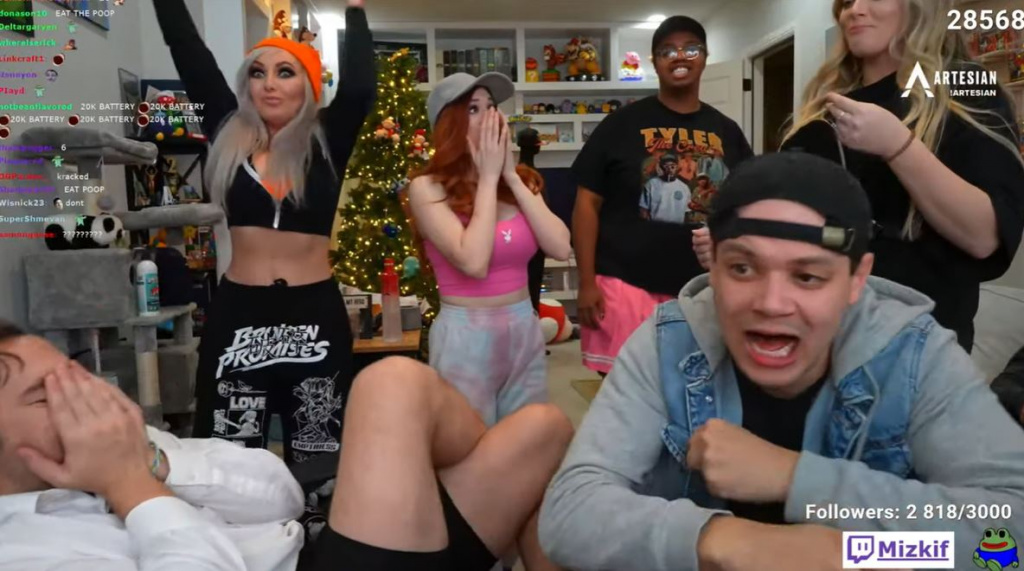 "F**king disgusting, if my [significant other] does that, I would be turned off for life," said a third. "Actually f**king putrid. I love Erobb, man, but holy f**k, she sucks so bad. From being anti-vax to eating animal sh*t for 1k. She's so outspoken about how stupid Eric is, and she's dead a** eating sh*t .. f**king yikes, she's a mom," said a fourth.
Other Reddit users didn't seem to think it was a bad deal. "As someone who owned a rabbit, I'd totally eat a rabbit turd for $1000. The majority of their poop is just compressed hay fibres," they said.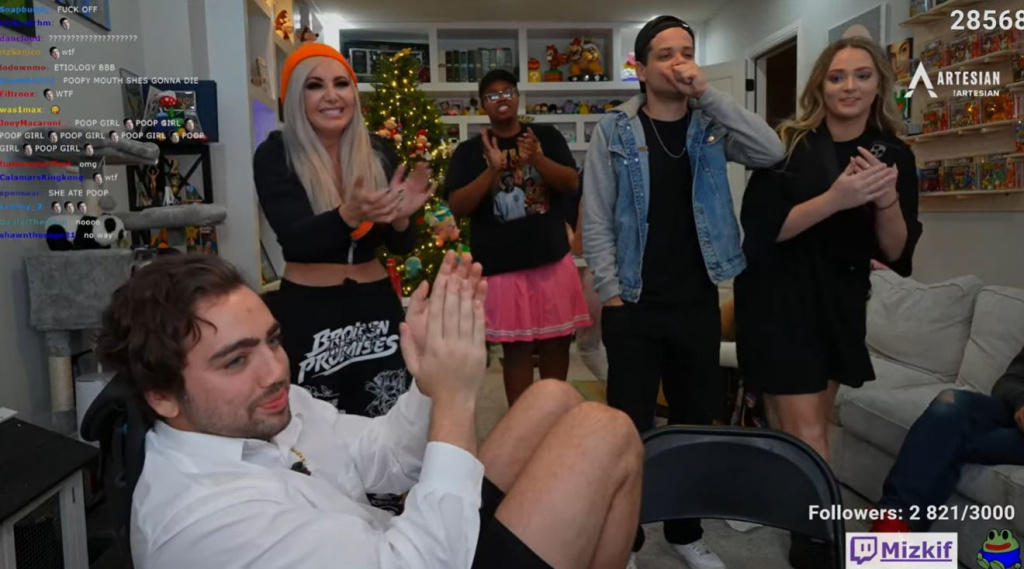 Admittedly, I sincerely thought that I'd seen the worst of Twitch, but it seems as though there's always something that comes back to prove me wrong. So, wrapping up this article, I am honestly lost for words -- but I am curious, would you eat rabbit poop for $1000?
Be sure to let me know by sharing your comments with me on Twitter.
The full VOD has been removed, but you can watch an extended version of the proceedings in the embedded player below.
Don't forget to check out our dedicated Twitch section for the latest news, updates, streamer antics, drama and more.
Featured image courtesy of Twitch / Mizkif.