Félix Lengyel (or better known by his alias, "xQc") is regarded as an icon on Twitch and amassed nearly 6 million followers, with over 352 million views on the streaming platform to date. He is a former professional Overwatch player but retired in 2019 after transitioning to a full-time career in streaming. Since starting, he has gained tremendous notoriety for his maniacal character "Jean Paul" on the NoPixel Grand Theft Auto roleplay (GTA RP) server and is unparalleled in entertaining fans with his criminal antics.
xQc is arguably one of the most popular personalities on Twitch and often speaks out about contentious matters. This includes "hot topics" like the Twitch hot tub and ASMR mic licking meta as well as the more recent gamba streaming controversies.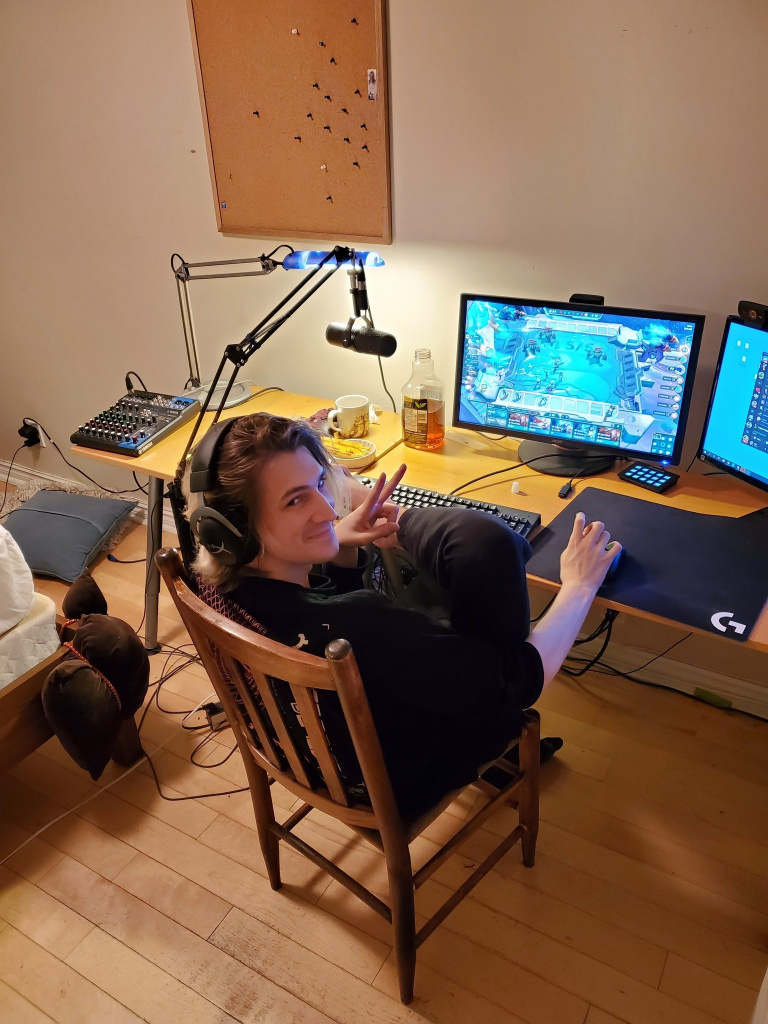 Before detailing xQc's history and professional career, here are a few quick facts about the Twitch star.
xQc bio: Who is Félix Lengyel?
Real name: Félix Lengyel
Alias: xQc
Characters: Jean Paul and Pierre Paul
Birthdate: 12th of November 1995 
Place of Birth: Laval, Quebec in Canada
Current Residence: Texas, United States
Age: 25 years
Nationality: Canadian
Girlfriend: Adept (real name: Sam)
Estimated net worth: ~ $4 million
Height: 6 ft 2 in (~1.9 m)
Weight: 130 lbs (~ 59 kg)
xQc's "Game to Fame" was Overwatch but he is now most popular for his GTA RP streams which frequently see upwards of 100,000 concurrent viewers.
He has over 1 billion views combined across Twitch and YouTube and is one of the most subscribed streamers, with nearly 70,000 active subs at the time of writing. He also has 1.6 subscribers on YouTube.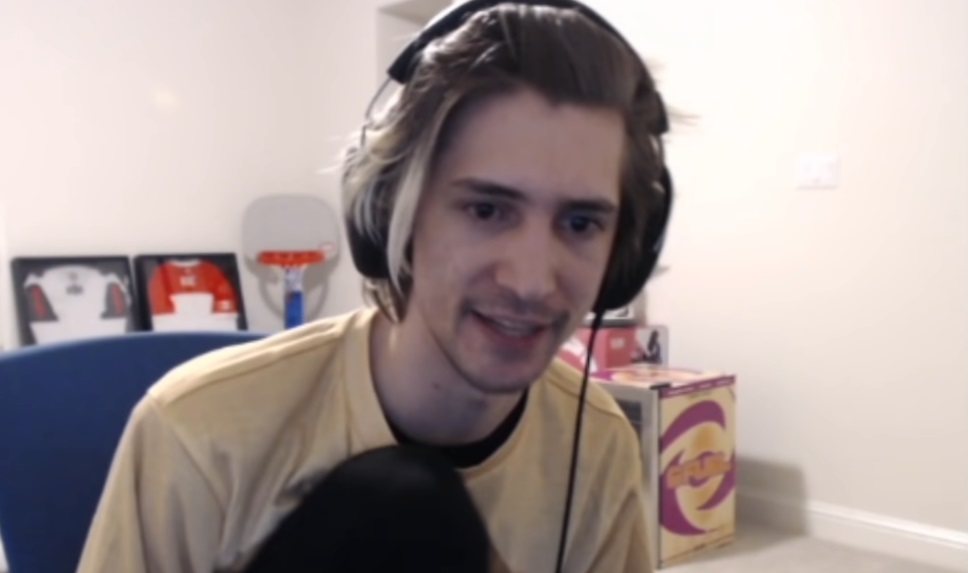 Little known fact: xQc's online alias is the concatenation of the last letter of his first name ("x") and the abbreviation of his home province of Quebec ("Qc"). Fans and other influencers sometimes refer to him simply as "X".
xQC's early life and professional career
xQc completed his high school career before he pursued further education in Humanities at CEGEP College in Canada. He switched to studying Administration but ended up dropping out after nearly 4 years to pursue streaming and esports.
Initially, xQc played League of Legends but he later discovered Overwatch, which he pursued competitively. xQc is a tank player and began his competitive Overwatch career by playing for the semi-pro esports team, DatZit Gaming, in 2016.
The team went on to win the DreamHack Montreal Championship in August the same year but he soon left to play for Denial Esports.
Denial Esports later disbanded and he subsequently played for esports teams Arc 6 and Dallas Fuel in 2017 and 2018, respectively. During his tenure with Dallas Fuel, xQc was reprimanded for homophobic remarks, directed to rival player Austin "Muma" Wilmot, and later made other remarks on social media that landed him in trouble.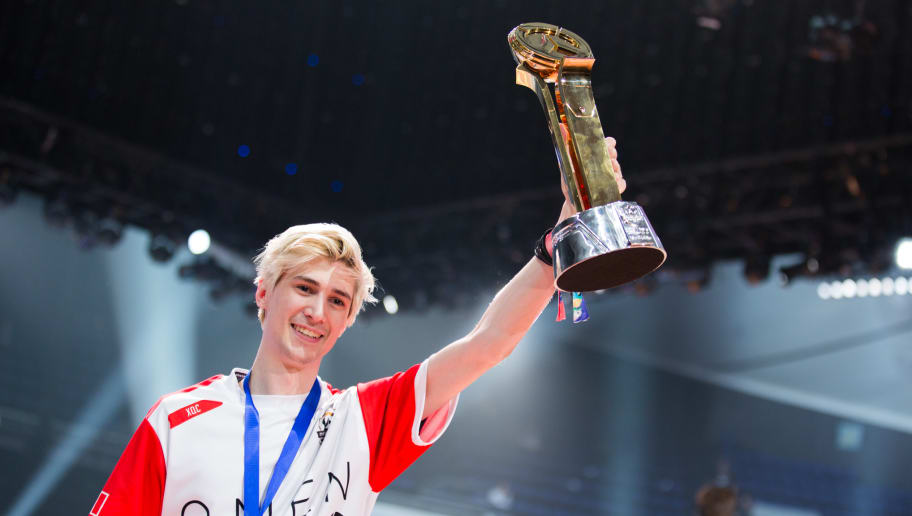 He subsequently left Dallas and embarked on a brief hiatus, before being picked up by GOATS later that year.
In 2019, xQc joined Gladiators Legion and competed as a substitute tank but later left to pursue streaming full-time.
xQc's current career
Given xQcs' proclivity for meme culture, his talents and skills were best matched for a life of streaming. xQc is signed full-time with Canadian esports organisation, Luminosity Gaming, as a variety streamer since October 2020.
THE MOMENT YOU'VE BEEN WAITING FOR! Please Welcome @XQC to Team @Luminosity! Today we launch #RISINGSTARS where we will find the best undiscovered streamer and challenge them live on @Twitch to win a $100K Sponsorship with our judges and your votes! https://t.co/QGaeNcbt9jpic.twitter.com/1GD97ArVxN

— Luminosity Gaming (@Luminosity) October 1, 2020
xQc also uploads highlights, clips and reactions from his Twitch stream to his YouTube channel.
Awards and accolades
In 2017, xQc won the award of "Most Valued Player" at the Overwatch World Cup 2017.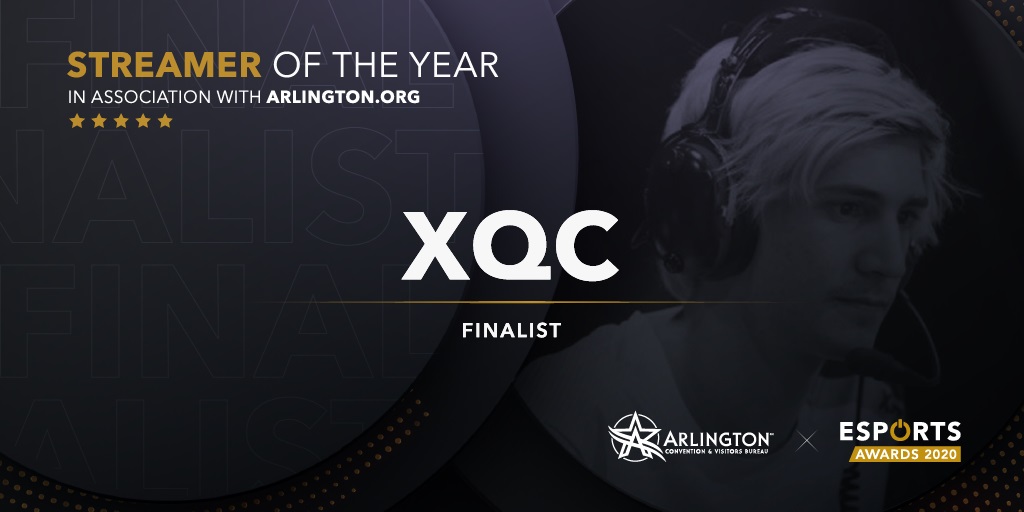 He was also nominated for streaming awards from the Esports Awards and Canadian Game Awards in 2018 and 2020, respectively.
Controversies
Twitch bans
Twitch has banned xQc a total of four times. The first ban was issued on the 31st of July 2019 after he showed NSFW pictures that were edited to appear "safe for work" in a satirically explicit video. The ban lasted 3 days.
xQc was slammed with his second ban, lasting another 3 days, on the 29th of February 2020 for nudity, after showing an NPC stripping off their clothes in an adult-themed game, based on Connect Four.
BANNED FOR 24 HOURS, SHOWED A GORILLA SUPPOSEDLY FUCKING ANOTHER FOR ABOUT A SECOND BY ACCIDENT. NOTHING TO SEE HERE, MOVE ALONG. ENJOY YOUR DAY.

— xQc (@xQc) June 12, 2020
He was banned a third time later that same year for 24 hours after watching two gorillas mating live on stream.
His most controversial ban was issued in November 2020 after he was caught stream sniping DrLupo during a Fall Guys Twitch Rivals event. He was also banned from participating in future Twitch Rivals events for 6 months and had to forfeit his prize winnings.
Gambling streaming drama
xQc has previously been a proponent for online gambling but has since quit after facing public backlash. He previously revealed his reasoning for quitting was personal and said: "I get addicted to things very, very easily."
"I noticed that my brain is kind of going so I have to stop it", he further added. xQc also indicated that he thought his gambling streams were "trashy" and didn't want to do them anymore.
NoPixel GTA RP ban
Despite bringing tremendous attention to the GTA RP community, xQc has been banned five times from the NoPixel main server. His most recent ban was thought to be permanent, however, he has since been whitelisted after he agreed to leave his mischievous character "Jean Paul" behind on the public server.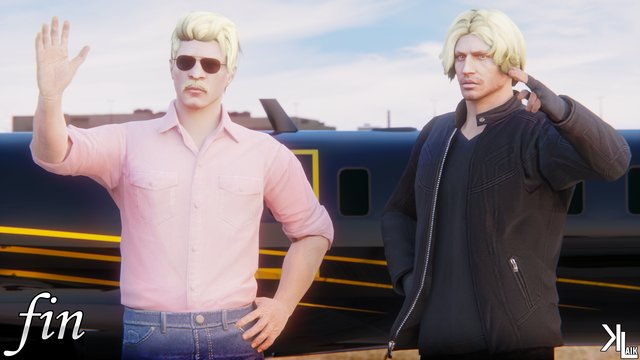 His previous bans from the server were issued for overall toxic behaviour, which included shooting and killing police officers for no apparent reason, driving over pedestrians, and destroying police property by driving their vehicles into the ocean (or "feeding them to the Kraken" as he likes to say). 
Streaming setup
xQc has a pretty insane streaming rig, so if you're curious or want to mimic the Twitch King's setup, then check out the components listed below.
Fractal Design Define R6
Gigabyte Z390 AORUS Master Gaming Motherboard
Intel Core i9-9900K CPU
Graphics Card – EVGA GeForce RTX 2080 Ti XC ULTRA GAMING
Corsair Vengeance LPX 16GB (2x8GB) DDR4 3000MHz
Logitech G Pro Wireless Gaming Mouse
SteelSeries Apex Pro TKL Mechanical Keyboard
ASUS ROG Swift PG258Q 24.5"
HyperX Cloud II Headset
BRIO Ultra HD Pro Webcam
If you haven't watched any of xQc's streams, then we highly recommend that you do. His GTA RP bank or vault heists are a great start and you can watch one of his more recent runs below. 
Otherwise, we encourage you to learn more about this Twitch star by tuning into his streams and by following his social media channels linked below.
We hope that you enjoyed this article! Be sure to check out our article about Pokimane, linked below.
For more on everything Twitch related, including drama, news and much more, check out our dedicated section.
Header image via Instagram / xQc.