Felix "xQc" Lengyel is already one of the most popular streamers and internet personalities in the gaming world. But his popularity keeps on rising, and today he achieved a new milestone when he hit one million subscribers on his YouTube channel.
The moment happened live on stream and his longtime girlfriend, Adept, a popular streamer in her own right, surprised him with a cake to celebrate.
"Felix, look," she said, as she walked into his room holding a delicious-looking cake with candles. "Happy one million subscribers!" she said. But as xQc turned, he was promptly killed by an imposter on Among Us. He slammed his desk and removed his headset.
"I told them not to start a new game, it's their fault," said Adept, laughing. "This is for you." 
"Thank you so much," said xQc. "This is so sweet." It turns out Adept made the cake with a little help from xQc's mother, which makes it even sweeter. 
"Look at that," said xQc, as he excitedly showed off the cake to his viewers. "We're celebrating milestones. Isn't that crazy?"
He's not wrong. Not only is it a remarkable achievement, but it's also a sign that his popularity and prevalence on the internet still hasn't peaked. xQc might be controversial at times, but he's proven himself to be one of the most unique and entertaining streamers in the community.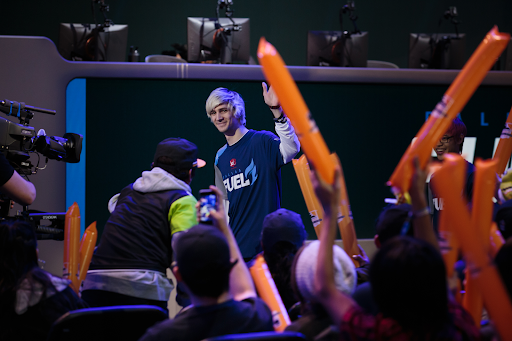 (Picture: Robert Paul via Blizzard Entertainment)
His viewers bombarded him with donations shortly after, congratulating him on his success and embracing the moment with him. But he didn't expect it and felt a little bad for receiving them.
"YouTube generates a lot of juice," he said. "You giving me juice as a congrats on YouTube juice makes me feel bad."
It was a wonderful moment for xQc and his fans and an incredible achievement worthy of celebration. But the best part is there's no sign that his momentum will slow down anytime soon.