Oftentimes, a stream's chat is a reflection of the streamer itself, and even if there's no ill intent, toxicity can become a defining factor for most online gaming communities, especially on platforms like Twitch.
Streamer of the year nominee, Félix "xQc" Lengyel, has suffered the consequences of fostering a community prone to harassing those he trash talks in-game, reaching a point where he has promised to reform and become a beacon of positivity after claiming he has received a plethora of death threats in the last few days.
"Guys, the amount of death threats that I've got, the scale, Jesus Christ. I never bring it up because I think it's kinda dumb to bring that on stream and give it attention, but the amount is pretty crazy," Félix said on his 14th August stream.
These violent remarks arise from his Among Us streams. The objective of the game, similar to Mafia, is for a group of players to figure out who among them is a serial killer, resorting to discussions in between rounds to determine who is suspect and who is clean. Many streamers dislike the experience of playing with the Canadian, as it ultimately leads to them being vexed by xQc's viewers, as fellow content creator Ludwig would explain.

"Among Us with xQc? I don't have to play with him, this is what'll happen," the variety streamer started. He then proceeded to reenact a hypothetical scenario within the game: "Yo, I think it's xQc, there was someone who killed me in the electric room and he was the last one -- 'Oh f**ck you! Stupid b*tch!'" he said imitating Lengyel's voice.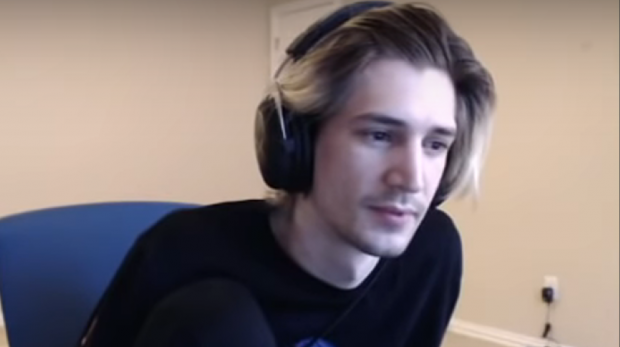 "Why are there 500 people in my chat calling me a f*cking idiot? He was impostor!? What!? And scene," Ludwig ended. The stream garnered thousands of views and attention in places like Twitter and Reddit, particularly the LiveStreamFails community, filling the comments section with hostile comments towards xQc.
Despite this, xQc has vowed to focus only on the positives, and highlighter how despite's LSF's general toxicity, some good comes from the subreddit from time to time.
"That Reddit is fine. A good example, sometimes, let's say a new streamer gets traction on Reddit. If he does like a charity stream, even though that person normally has zero viewers, the thousands he gets from it and they donate a bunch, and they do good."
We hope this change in personality from xQc continues to influence his community and the harassment, threats, and vitriol streamers are constantly exposed to slowly starts to fade away with one of the biggest icons of Twitch advocating against it.