Twitch star, Felix "xQc" Lengyel, recently criticized fellow streamer, Imane "Pokimane" Anys, after she tweeted about being blocked by GreekGodx on Twitter. Although the reason for Greek blocking Poki is blurry, it did not stop the former Overwatch League pro from adding his two cents. Despite many fans supporting Poki through the ordeal, xQc went against the grain and called her out on not being the "bigger person".
xQc criticizes Pokimane for responding to GreekGodx blocking her
During his stream on the 25th of August, xQc imitated Pokimane's response to GreekGodx blocking her on Twitter. Pointing out the pettiness of the interaction, xQc mockingly said: "Oh my god, no shot! You blocked me on Twitter? I'm going to tweet about it because I'm the bigger person!"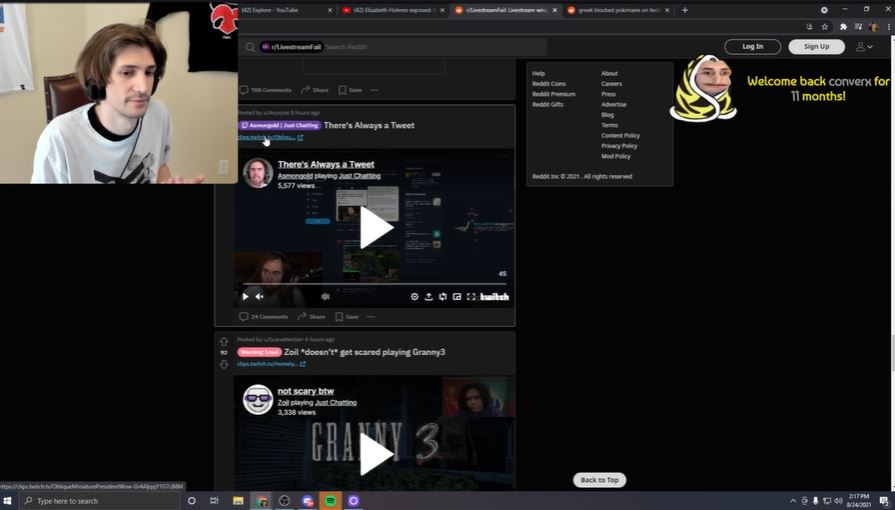 xQc then proceeded to mock Pokimane and later criticized her decision to tweet about being blocked by Greek. "What the f*** is that?", xQc exclaimed. xQc also criticized fans for supporting her, saying that "the fact people are backing up this behaviour is insane."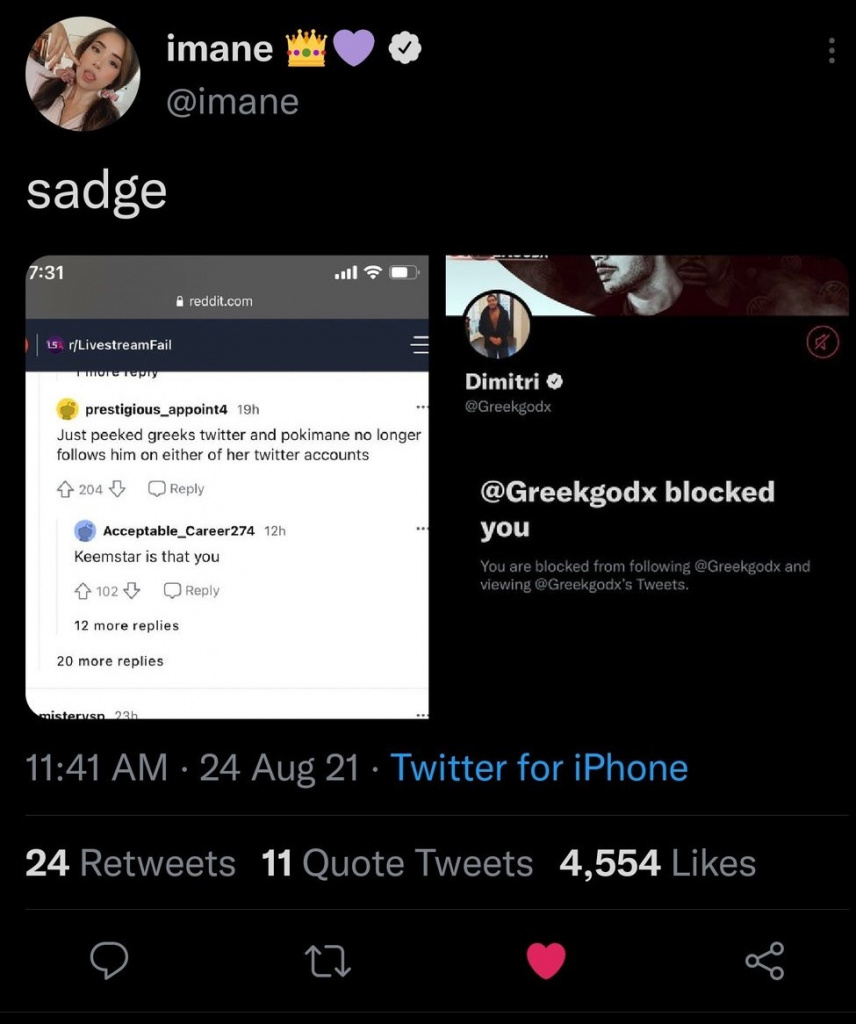 xQc then explained his view of the situation, saying: "I'll say this once [and] I'll say this again. And this will be true now and will always be true, regardless of what you think about it and here's how it goes: When you talk about people being blocked or blocking; or you just got blocked on Twitter by somebody, it says a lot more about you than it says about them. And that's just how it is. And you can get mad at me for saying this, but that's how it works."
To be fair, neither xQc nor the public knows exactly why GreekGodx blocked Pokimane. For all we know, GreekGodx blocking Pokimane on Twitter may have been completely warranted (or not).
While Greek has been overtly critical about several notable streamers recently (including Alinity, Mizkif and Sodapoppin, to name a few) he hasn't specifically ever mentioned Pokimane in his emotionally fueled rants.
Irl twitch streamers need to chill a bit and not think they are the center of the universe. i get it your desperate for content. People have real jobs and stressful life's its not all about you. stfu and keep your self unless people want to be filmed.

— Dimitri (@Greekgodx) July 27, 2021
People dont realise what a grind these type of jobs are unless you worked them. its not fun its hard work. and its boring. and you feel unloved and replaceable. so keep that in mind when millionaire streamers try to make content with you.

— Dimitri (@Greekgodx) July 27, 2021
Personally, I think that it's possible there are personal grievances going on between the two Twitch stars, in which case xQc may actually be right. It may seem a little petty for Pokimane to draw on the response of her fans on something that really is none of our business.
Don't forget to check out our dedicated Twitch section for news, streamer antics, drama, and more.
Header image via  Twitch / xQc / Pokimane.