Felix "xQc" Lengyel joined fellow streamers and content creators in support of Imane "Pokimane" Anys following the "hate raid" incident on the platform this past week. Pokimane became the target of a sexist attack by fellow Twitch streamer, Jidion, who instructed his followers to spam her chat with hateful messages towards the streamer and her followers.
xQc, the former Overwatch pro, issued his support for the Queen of Twitch in light of the incident that occurred on the platform. However, his take on the "hate raid" incident provided much discussion on equality, toxicity and misogyny.
xQc delivers hot take on Pokimane hate raid
During his livestream on 14th January 2022, xQc openly discussed the incident involving Pokimane and Jidion, to which he stated that his comments could be the "hottest take". Before delving into why his comments may be controversial, he further iterated that "if this gets me cancelled, so be it".
"It's not about harassing the queen, or harassing Pokimane, or harassing women. It's about harassing anybody. If you're going to be an idiot and a moron to a woman or to a man, don't make it about the fact that they're a woman or a man," xQc started his speech.
xQc continued, "Is it that hard? I don't think it's that hard. I hate everybody. I don't make it about that, though. If I end up hating or making a toxic remark to a woman, it's not because it's a woman. It has nothing to do with it. It's the same way if I said something to a male."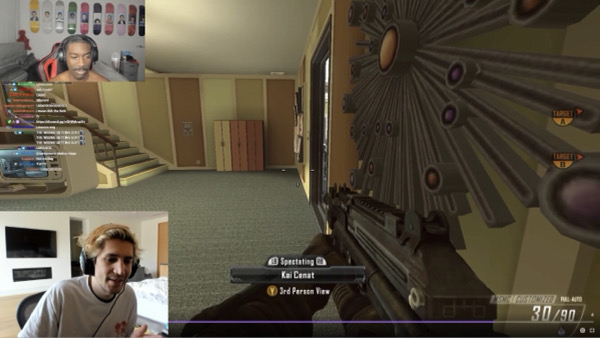 Before he concluded his thoughts, xQc asked why we can't be nice to "everybody" instead of being "toxic" towards each other. However, he later retracted his comment on "toxic" behaviour and culture before adding that everyone should be treated fairly and equally.
xQc's comments aren't the first time he has defended Pokimane after she was harassed by sexist viewers last year. Pokimane reciprocated the gesture by defending his community when discussing toxic culture on Twitch.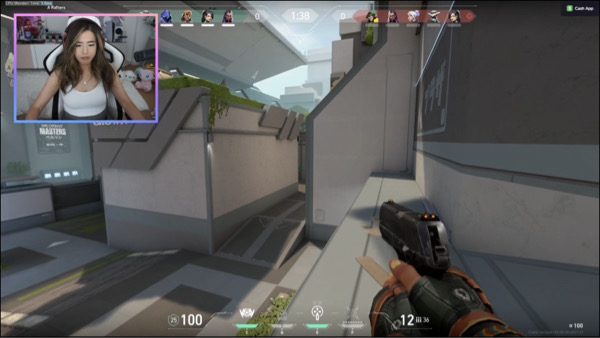 Both streamers have developed a friendly yet entertaining friendship over the last few years as they had frequently collaborated on each other's streams. xQc was part of a moment when Pokimane clutched a game in Valorant with an impressive Ace after reaching Immortal Rank.
Featured image courtesy of xQc / Pokimane.