Twitch star, Felix "xQc" Lengyel, has not streamed much Grand Theft Auto roleplay as of late and perhaps it's starting to show. During a recent stream, xQc got roasted for his "lack of roleplaying" skills by none other than the NoPixel GTA RP server owner himself, Koli.
Koli would later regret doing so because rather than mugging him, xQc unloaded his clip onto Koli, killing him in the process. Fortunately, both parties made light of the ordeal and have seemingly let bygones be bygones. This is despite xQc having been banned several times from the server for outlandish criminal antics, just like this.
xQc gets roasted by NoPixel server owner for "lack of roleplaying"
During his stream on the 29th of August, xQc could be seen in a high-speed chase with Koli. After tailing and shooting at Koli for some time, xQc managed to break Koli's car. The two subsequently engaged in a 1v1, which xQc easily won.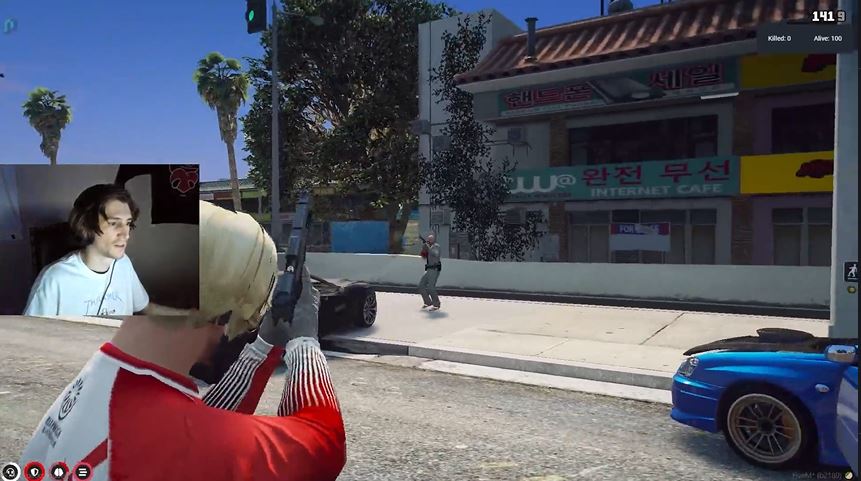 Standing over the now gunned-down Koli, xQc demanded that Koli hand over "all of [his] s***", to which Koli refused by saying "f*** you!". After realizing that he was bleeding out, xQc said: Ah no, I'm about to die" but broke character when he proceeded to question whether or not he should roleplay.
"Ah no wait. Do I RP here? Ah, f*** RP dude. I'm not going to RP," xQc subsequently said. Koli then laughed and mocked xQc's roleplaying by saying: "What do you mean here? Do you roleplay anywhere, mate?"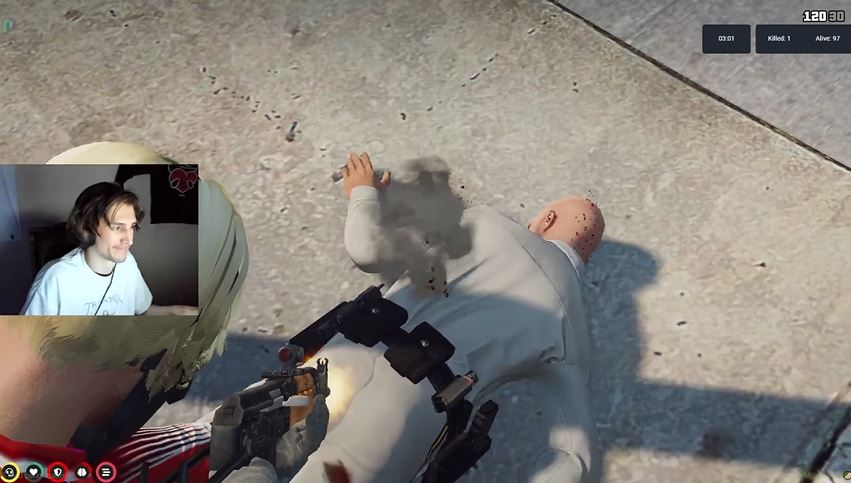 Obviously, xQc did not take a liking to Koli's critique because he then proceeded to unload the rest of his clip into Koli's head. "He's so f***ing annoying this guy," xQc said under his breath.
We can tell from the clip that neither streamers took the incident seriously and there did not appear to be any animosity between them. This is despite xQc being banned and unbanned several times from the NoPixel server.
Hopefully, we can see more GTA roleplay streams from xQc going forward. xQc's criminal alter-ego, Jean Paul, was popular among his fans and it's our best guess that his fans are dying to have him back.
Don't forget to check out our dedicated Twitch section for news, streamer antics, drama, and more.
Header image via Twitch / xQc.