Steven "Boogie2988" Williams was finally in the authorities' custody after turning himself in for his warrant in Washington County, Arkansas on 12th May.
The YouTuber is now facing charges for aggravated assault as he was being held on a $5,000 bond. Williams court date is set for 28th May 2021.
A warrant was sent out on 11th May by the Washington County police for a gun incident from September of 2020 which involved his stalker, Frank Hassle, and a 'warning shot'. 
The event transpired whilst both gentlemen recorded on their respective ends as the footage was turned in to the local authorities for the discharge of the firearm.
Mere hours after his arrest, Williams was released but will still keep a tight, heavy lid on the situation "for obvious reason."
The 46-year-old allegedly fired the warning shot in self-defence as he was trying to protect his wife, friend, dog and home; unaware of what, if any, weapons Mr Hassle might've brought with him.
Almost nine months later, Williams decided to "do the right thing and do it by the book" by turning himself and cooperating with local authorities with the help and guidance of his attorney.
Frank Hassle tweeted out following the warrant for Boogie's arrest. "I hope he gets the help he needs", he commented on the matter.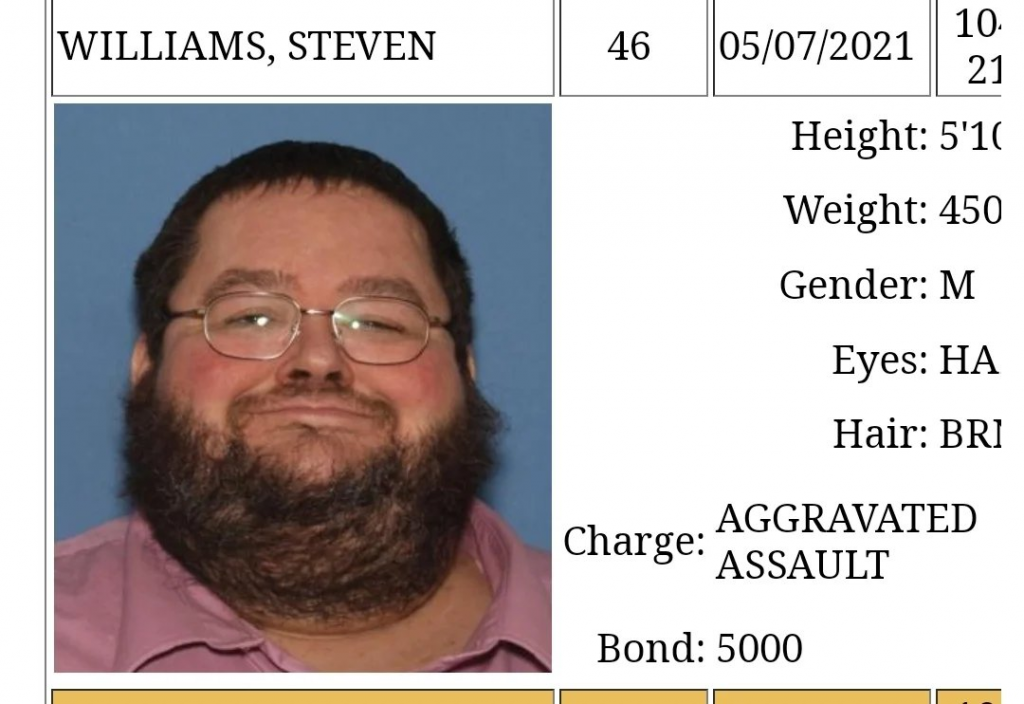 Frank's tweet included a screenshot of Boogie's warrant that led to his arrest. (Picture: @FrankHassle/Twitter)
Williams took to his Twitter on the same day of his arrest to thank his fans and followers for their support through the years in an emotional post, immediately calling off any assumptions on his mental health.
"This has nothing to do with suicide or anything for those who might think that.  Just logging off social for a few days to resolve all that cop stuff", he concluded.
No further information has been revealed about the case. We'll have to wait and see how the court date set for 28th May goes for both parties.