Get all nice and dressed up for the online bash of the year! Discord is soon turning six years old and the organisers aren't holding back at all.
The voice, text and video chatting platform will hold a "birthday" livestream in celebration of their sixth anniversary where they are promising "party favours" for their guests.
You can RSVP yourself by liking the following tweet. This way, you'll be reminded and notified on Twitter prior to the start of the stream.
The announcement was made after their partnership with Sony came to light which will be bringing in Discord integration for PlayStation users in 2022.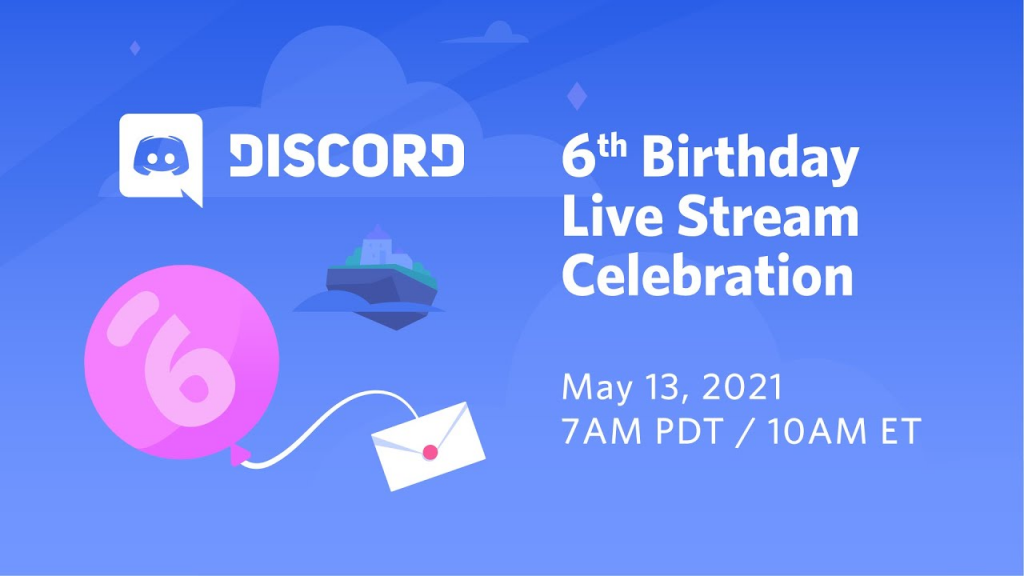 (Picture: Discord)
Discord had its initial released back on 13th March 2015 so we'll all be celebrating six years later to the date.
Hinting at free Nitro memberships and the opening of six gifts for the software's birthday, it seems like the stream will be exclusively a YouTube event.
Make sure to catch the livestream on 13th May 2021 at 7 am PDT / 10 am ET. We'll bring environmentally-friendly plates and cups.
You can get notified when the stream goes live on YouTube by clicking here.