Iconic YouTube streamer Guy "Dr Disrespect" Beahm has backflipped on his initial high hopes of Call of Duty: Warzone Pacific less than a day after launch. The YouTube megastar contends that he is already close to uninstalling the game and would rather play Battlefield 2042 and risk losing 98% of his audience.
Fans worldwide met Warzone Pacific's debut season with immense hype, including the Doc, who regarded the sunny new topical Caldera map as a "gamechanger" for the Call of Duty battle royale. However, Dr Disrespect's excitement quickly fizzled as he quickly grew bored just hours into his first campaign.
Dr Disrespect is already bored of Warzone Pacific
During his latest YouTube Livestream on 8th December, Dr Disrespect went on a long-winded sarcastic speech about all the things that "make sense" in Warzone Pacific while unironically listing all the reasons compelling him to uninstall the game.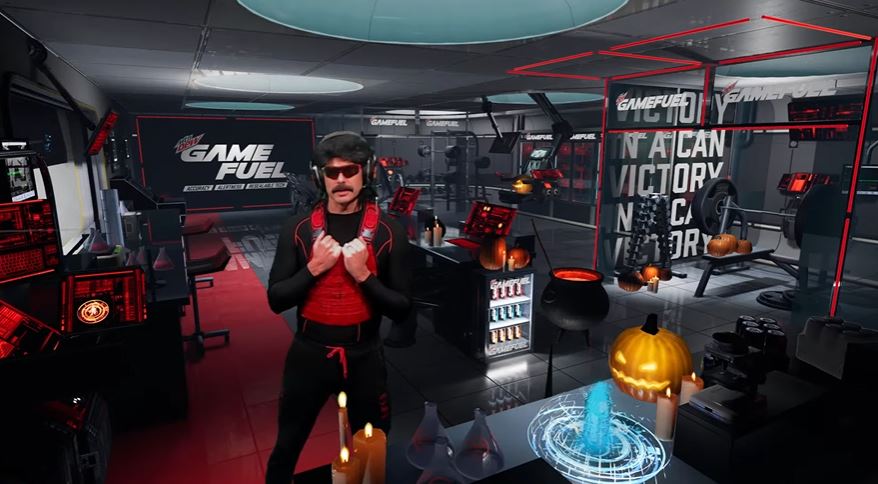 "Everything seems to make sense when I get the jump on 'em, and I'm ADSing them, and then I duck behind a cover, and somehow, I get the damage and absolutely get destroyed and locked on," the Doc said.
Dr Disrespect continued, saying, "It makes so much sense that so many players are rotating into us every single time from multiple angles, every game. It makes so much sense to go World War 2 fiction. It makes so much sense to have jet fighter planes flying above."
Mobile users: The related segment starts at roughly the 6:38:00 timestamp.
Further in his rant, Dr Disrespect also noted the game's deafening audio, the requirement to own COD Vanguard to play and the not-so-fan-favourite return of the Dead Silence perk.
One user on YouTube commented that Dr Disrespect's sarcastic "It Makes So Much Sense" speech is "a cool metaphor to the definition of insanity like us playing a game over and over that we think will improve [...] but time and time again we're left disappointed."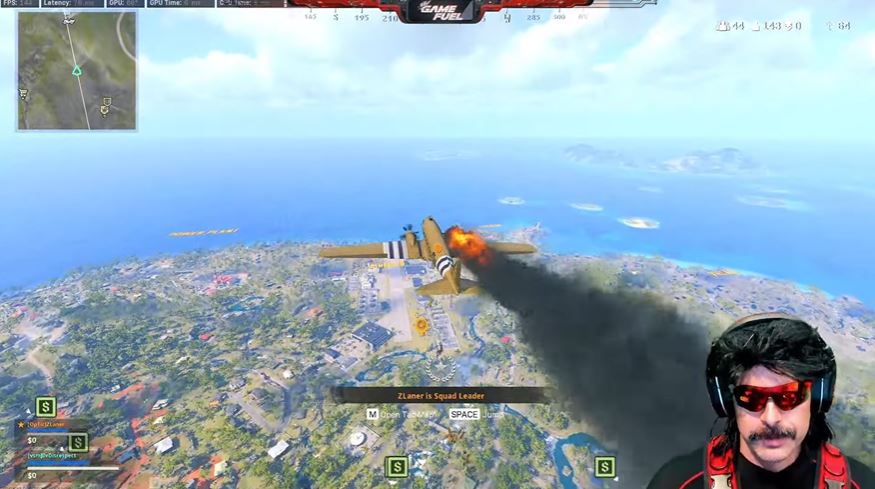 A different user compared Warzone Pacific to "dating a new girl with a prettier ace but finding out she's got the same issues as the old one."
Weighing in on the game, Dr Disrespect said that he just wants to "uninstall the game" and, despite only playing for a few hours, said that something feels broken. "I had hopes, but I don't know. It's boring," he said before noting that he was "actually falling asleep playing the game."
According to VGC writer Tom Henderson, many players reciprocate Dr Disrespect's sentiments toward the game, revealing that many players are unhappy. Indeed, it may take time for players to get used to Warzone Pacific; however, early signs of rejection do not inspire much optimism.
I didn't have the opportunity to play Caldera last night, but it seems like everyone thinks it plays bad?

This usually happens in every BR when a new map releases, it's the case of will it be bad when people get used to it 🤔

— Tom Henderson (@_Tom_Henderson_) December 9, 2021
But, what are your thoughts about Warzone Pacific? Let us know if you agree with the Doc or not on Twitter.
Don't forget to check out our dedicated YouTube section for the latest news, updates, streamer antics, drama and more.
Featured image courtesy of YouTube / Dr Disrepect & Activision Blizzard.