Famous enigmatic Minecraft YouTube star Dream recently achieved high honour after being awarded the title of content creator of the year at The Game Awards following his nomination with fellow creators Fuslie, Gaules, Ibai and Gregfg two weeks ago.
To date, Dream has garnered a remarkable following, boasting over 27 million subscribers on YouTube and leading the charge of massive community involvement through the Dream SMP, making the achievement somewhat expected.
Dream wins content creator of the year award
Dream's rapid growth on YouTube is argued to be rooted in the success of his Minecraft content and the story-driven Dream SMP, which attracts hundreds of thousands of viewers.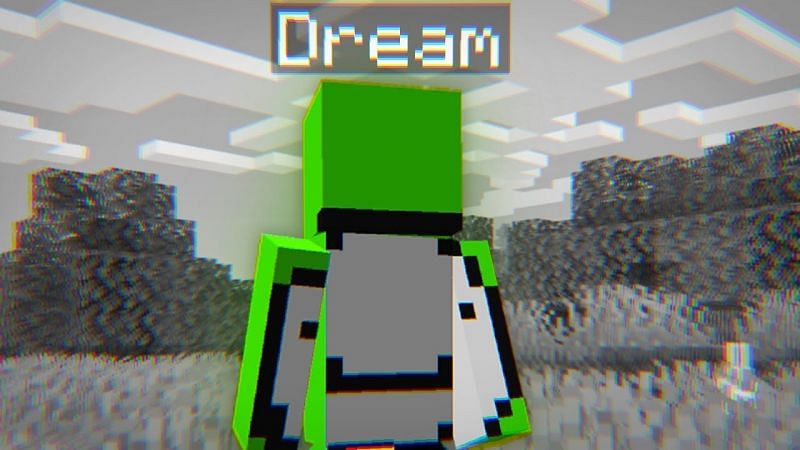 Indeed, Dream's notability in the Minecraft community is profound; however, some fans feel that neither other nominees stood much chance anyway.
"Out of all those other [nominees], I'm glad it's Dream. Who even are they? I've never seen, let along (sic) heard their names," said one Twitter user.
After being awarded the prestigious title of content creator of the year, Dream expressed his gratitude on Twitter, thanking his "amazing community" for their votes.
THANK YOU SO MUCH FOR CREATOR OF THE YEAR!!!!!! this is so amazing, I love u all such an amazing community. #TheGameAwardspic.twitter.com/f64ulqZuwy

— Dream (@Dream) December 10, 2021
Many fans subsequently congratulated Dream on his award, including Classify, who wrote, "Deserved win, [the] man's changed the whole game of Minecraft on Twitch and the viewer community. One hell of a community for sure."
TinaKitten, the newest member of the Dream SMP and an up-and-coming streamer and congratulated Dream, writing, "Congratulations, Green Prince!"
Other notable streamers and content creators also congratulated Dream, including Ludwig, Karl Jacobs, Valkyrae and TimTheTatman. Unfortunately, other content creators, like Kaceytron, weren't too supportive.
"If Dream wins gamer of the year award, I will delete my channel," Kaceytron wrote on Twitter. Awkward. 
In a later tweet, Dream said slammed his haters, saying, "everyone that's mad that I won can stay mad" before continuing to say that there are other streams and creators who are equally deserving of recognition and appreciation "for the amazing things they've done this year."
everyone that's mad that I won can stay mad! there's so many people that were deserving of recognition for the amazing things they've done this year, including the other nominees and tons of others that weren't nominated and I still hope they get as much appreciation as possible.

— dream (@dreamwastaken) December 10, 2021
Dream further indicated that if it were up to him, he would choose Ludwig Ahgren as the content creator of the year, adding, "but everyone has different opinions, and I won, so absolutely positively suck my a**."
While I won't take Dream up on his offer, I agree. Congratulations on the W, Dream! Stick it to the haters.
Don't forget to check out our dedicated YouTube section for the latest news, updates, streamer antics, drama and more.
Featured image courtesy of YouTube / Dream & The Game Awards.