Internet group Antila is under fire after they released an NFT (non-fungible token) collection in the likeness of late YouTube content creator Desmond "Etika" Amofah, called "EtikaPunks," which many believe is disgusting and racist.
According to the group's Rarible page, the collection features four digital art pieces and is labelled "a fan project" that is "not officially affiliated with Etika or his family." At launch, the group also revealed the collection was intended to be commemorative; however, the overwhelmingly negative criticism by fans suggest otherwise.
EtikaPunk NFT slammed by fans over likeness to dead YouTube star
On 5th January, the internet group announced the release of the "EtikaPunks" NFT on Twitter, which they stated was intended to "commemorate the life of Etika" after he tragically ended his life following a crippling battle with his mental health.
What y'all have been waiting for... ETIKAPUNK NFTs! 😍

Commemorate the life of Etika who sadly ended his own life with these one-of-a-kind NFTs made by fellow fans of his!https://t.co/slFLMQnTjA (ONLY 7 DAYS 🔥)#NFTspic.twitter.com/b0H2oqFbO4

— EtikaPunks (@EtikaPunks) January 5, 2022
Although the group noted that the NFT was "made by fellow fans," its release attracted a massive backlash from fans, which a resounding majority claimed was simply "disgraceful" and slanderous.
For example, famous YouTuber Mutahar from the OrdinaryGamers channel said, "What the actual f**k is wrong with you." One Twitter user called the EtikaPunks collection "the worst thing humanity ever made."
For an idea of what an authentic fan-inspired NFT art piece should look like, check out this PewDiePie NFT selling for $ 4 million.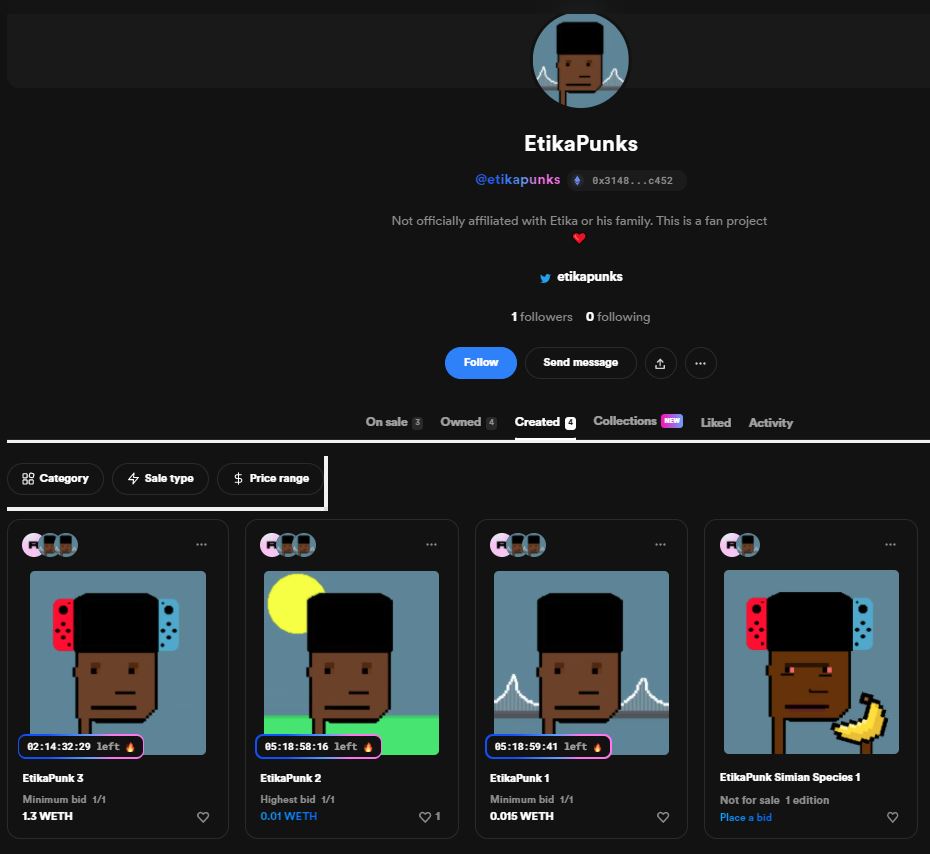 A different Twitter user also wrote, "Zero people were waiting for this. Not only is it disrespectful, but this looks terrible. Reconsider your actions and don't disrespect the dead in the future."
Indeed, one of the NFTs in the EtikaPunks collection depicts Etika and the Manhattan Bridge, the location where the late star leapt to his death. "You're really gross for this one," said Twitch partner GamesCage.
You're really gross for this one.

— GamesCage - Hype Guy (@OnTheDownLoTho) January 5, 2022
Another NFT shows Etika as a "simian species" (relating to apes or monkeys) while holding a banana, which many construe was nothing short of racist.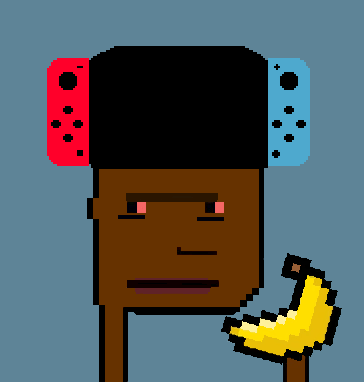 Antila's response to the flood of adverse criticism was also met with sarcasm after the group revealed achieving over 1.4 million impressions from the launch. Yet, despite the impressive reach, there was only one bid of $35 at the time of writing.
While it's clear that fans did not favourably receive the EtikaPunks NFT collection, Antila's response does not inspire much confidence in their supposed inspiration for the project.
Don't forget to check out our dedicated YouTube section for the latest news, updates, streamer antics, drama and more.
Featured image courtesy of YouTube / Etika and Antila.