It's widely known that popular YouTube star and philanthropist, Jimmy "MrBeast" Donaldson, has big pockets, but he arguably has an even bigger heart. Through the "Beast Philanthropy" charity YouTube channel, MrBeast has donated $300,000 to students in need and fed thousands of people, all of which were completely funded through revenue generated via the channel.
More recently, MrBeast stole the heart of the internet after bringing aid to the survivors of Hurricane Ida, which hit New Orleans a few weeks ago. The damage done by Hurricane Ida was profound and appropriately labelled 'one of the worst hurricanes in history,' after it destroyed countless homes and left thousands of families without food.
YouTube philanthropist MrBeast feeds Hurricane Ida survivors
In the latest Beast Philanthropy YouTube video, MrBeast partnered with World Central Kitchen to help serve 25,000 meals to 100 communities affected by the storm, feeding thousands of families that lost their homes in the process.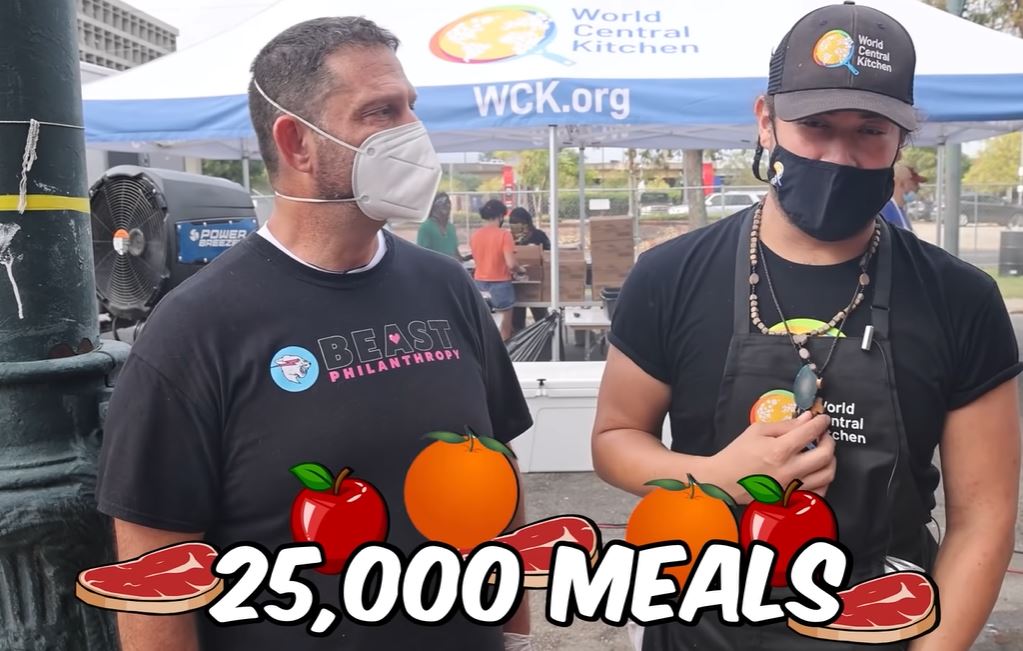 The first place MrBeast went to was a small church in a hard-hit community on the outskirts of the city, where he and his crew handed out enough meals to feed more than 700 people.
After listening to several stories from the affected community members, MrBeast then decided to head over to his burger establishment and hand out Beast Burgers to people in need.
Despite the tremendous effort already performed by MrBeast and his crew, he felt compelled to do more. He subsequently met a woman whose house was damaged by the storm and donated $5,000 to assist her with repairs.
The final stop that MrBeast made was to an animal shelter, where he also donated food for the hundreds of displaced animals that were being homed there. Shortly after visiting the shelter, MrBeast and his team returned to the church after being moved by the community and their stories.
A woman at the church mentioned that her son's home was severely torn apart by the storm and that he needed to get a new roof put on his house. MrBeast and his team then donated $10,000 to the woman in order to help her repair her son's home.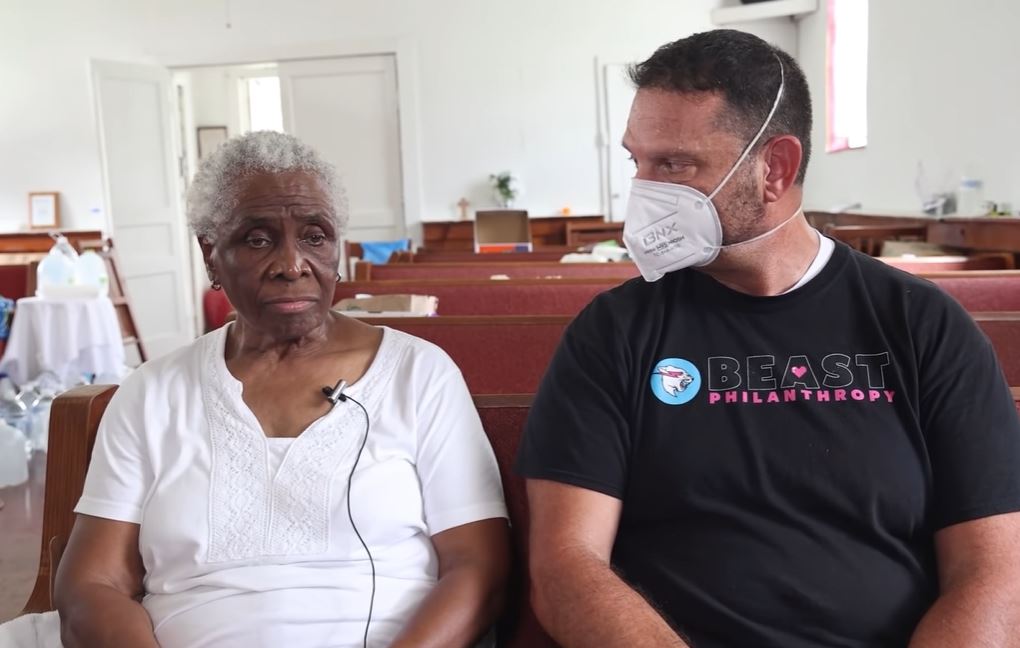 At the end of the video, MrBeast said that the revenue generated from the Beast Philanthropy YouTube channel raised enough money to fund 9,000 of the 25,000 meals provided by the World Central Kitchen!
If you want to see MrBeast do even more awesome charity projects in the future, then be sure to watch the video below. Remember, all funds generated via the channel go toward helping those in need.
Don't forget to check out our dedicated YouTube section for news, streamer antics, drama, and more.
Featured image courtesy of YouTube / Beast Philanthropy.