The king of YouTube, Felix "PewDiePie" Kjellberg, claims that the popular Netflix Series, Squid Game, is nothing more than a ripoff of other similarly premised animes.
This was revealed in his latest video, in which the YouTube star also played the popular Squid Game Roblox game mode. Despite criticizing the origin of the series, PewDiePie admitted that he did actually enjoy playing the game.
For those who don't know, Squid Game is a Korean TV show that is somewhat similar to The Hunger Games and resembles battle royale games. In a nutshell, destitute contestants must complete various children's games in order to win a large sum of money, with deadly consequences for those that fail the challenges.
PewDiePie claims Squid Game is just an anime ripoff
In PewDiePie's video, entitled: "I cheated in Squid Game Roblox," which he uploaded on 4th October, the YouTuber star said that he was compelled to try the game given its immense popularity.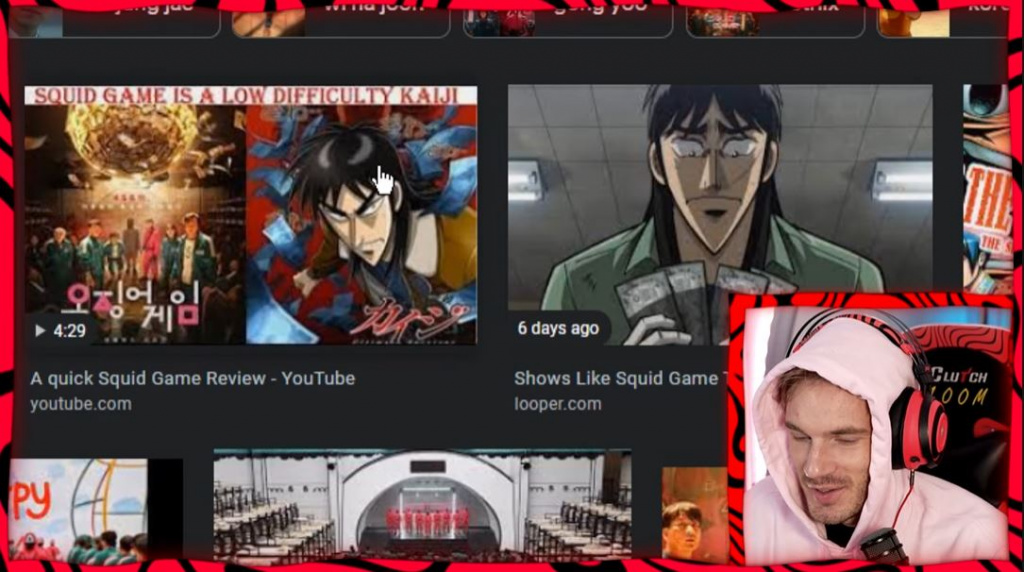 This was shortly before he proceeded to criticize the show, claiming that was merely a "ripoff" of other animes, whilst showing images of various animes on-screen.
"Why is no one talking about how Squid Game is ripping off all these animes, like Kaiji and Liar Game. Ain't nothing new, right? Plus what was fun about those shows was the fact that the protagonist was actually kind of smart," PewDiePie said.
Despite being critical of the series' originality, PewDiePie admitted that he had yet to watch all of the episodes, saying: "I've only watched a few episodes of Squid Game" before continuing to play the Roblox adaptation of the series.
The YouTube star eventually found himself enjoying the game and even claimed that it could be the next big hit. "This is going to be the new Fortnite, trust me," PewDiePie said before continuing to win several challenges.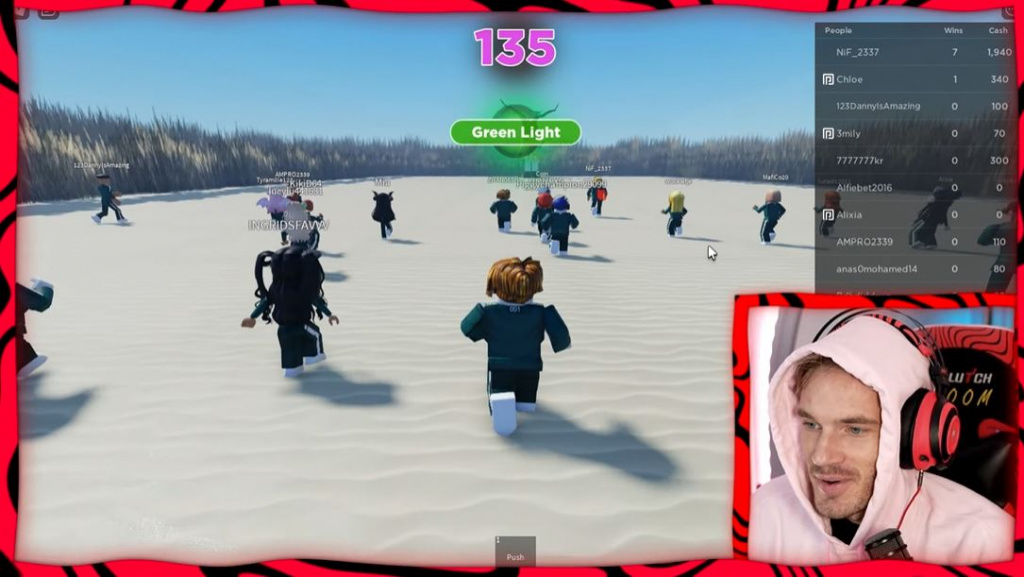 At the end of the video, PewDiePie said that the game was "very fun" and that he thoroughly enjoyed himself. Only time will tell whether his sentiment will extend to the Squid Game series.
According to Ted Sarandos, co-CEO of Netflix, the Korean thriller became the number one series across 90 countries in a little over one week since airing and is slated to become the biggest show in Netflix's history. Given this, we are doubtful that PewDiePie won't enjoy the rest of the series.
You can watch the full video of PewDiePie playing the Roblox adaptation of the Squid Game Netflix series below.
Don't forget to check out our dedicated YouTube section for news, streamer antics, drama, and more.
Featured image courtesy of YouTube / PewDiePie & Roblox.