YouTube superstar Felix "PewDiePie" Kjellberg has sparked immense excitement among his fans following his return to playing Minecraft, despite vowing to "never go back" to the popular block game in a previous episode of his famed Minecraft Hardcore Series.
The video dropped shortly after developers Mojang released the ambitious new Minecraft 1.18 "Caves and Cliffs" update, which boasts an array of new features, and has already racked up over 4 million views at the time of writing.
YouTube star PewDiePie is playing Minecraft again
"We're back with Minecraft, baby! The new update is out," the YouTube megastar said with excitement. PewDiePie continued, saying, "I have not played in so long, look at all this," before exploring and gazing at his former creation in awe.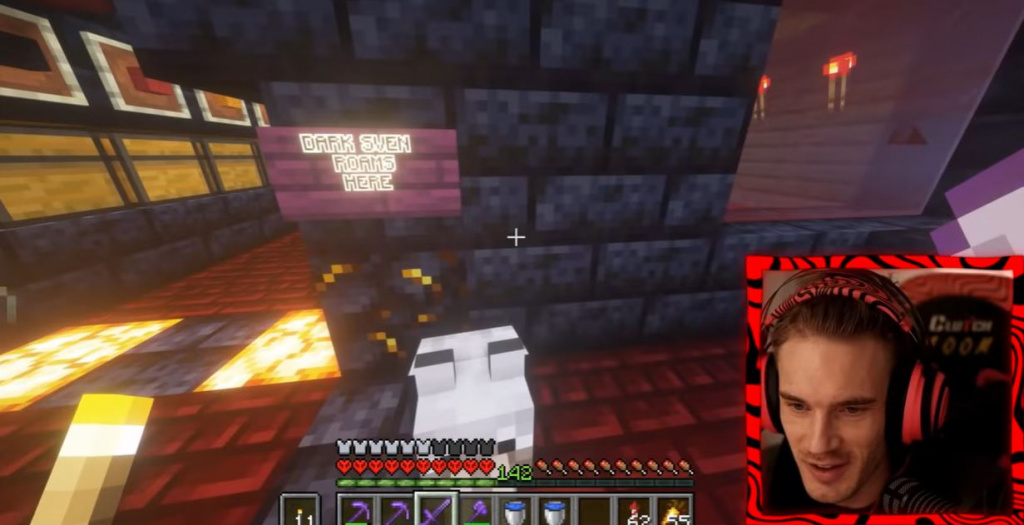 The YouTuber also stumbled across Dark Sven, who was standing underneath a sign reading, "Dark Sven roams here." Pewds also found Bonky the donkey and said, "It's good to see you man, the whole family is here."
PewDiePie then darted into the sky to get a better view of his world. "I've got a little look; it's been a while since I looked at the world," he said before adding that he spent "so much time" on building everything. 
Since the first episode premiered, Pewds has uploaded more even more episodes to the Minecraft Hardcore Series, and his fans are noticeably happy about his return, albeit perhaps also concerned.
"I love how Pewds is slowly descending into insanity with every episode," said one person in the YouTube comments section.
"This series just keeps escalating and going places I never even thought possible," said a second user. "The amount of respect this man deserves is something unstoppable, Pewdiepie never gets old, and his Minecraft [videos] never make me bored," said a third.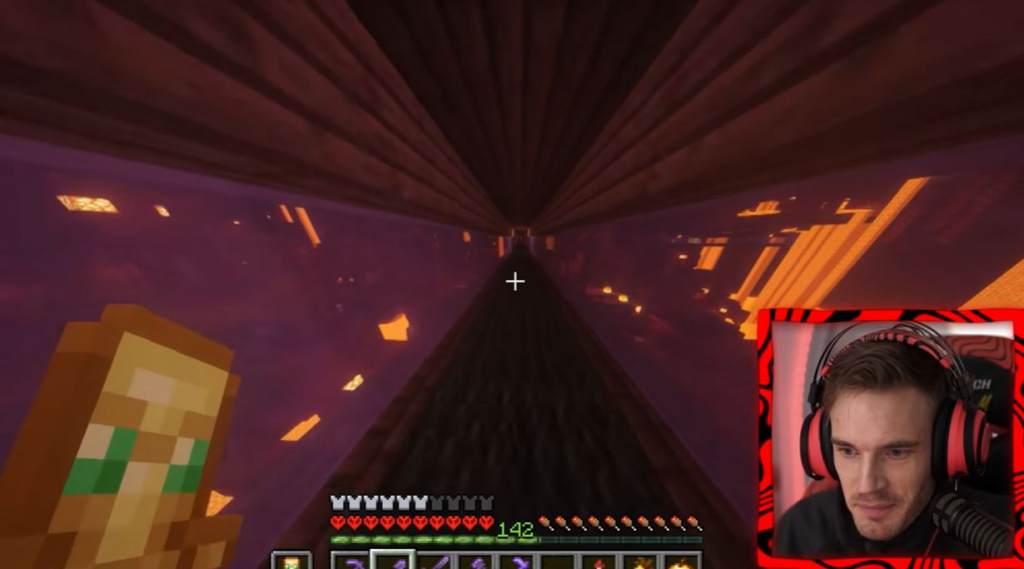 At the time of writing, his newest Minecraft videos have already collectively racked up close to 10 million views, and we're sure that the view count will go even further, having breached over 50 million views per video in the past.
We are otherwise glad to see PewDiePie return to Minecraft, as are many other fans, and we can't wait to enjoy more fantastic adventures with our favourite YouTube superstar.
Don't forget to check out our dedicated YouTube section for news, streamer antics, drama, and more.
Featured image courtesy of YouTube / PewDiePie & Mojang.