YouTube content creators Marcus and Lucas Dobre have been criticised by viewers over a recent video. Known for their prank and viral video challenges, they rose to prominence for their video content on Vine before migrating to YouTube and TikTok.
Since launching their YouTube channel in 2011, it has amassed over 24 million subscribers and over 6 billion accumulative views. However, one of their recent "prank" videos saw many viewers deem the content insensitive and "disturbing" due to the video's context.
Fans call out Dobre Twins' "messed up" YouTube video
The video in which Lucas explains to the viewers that he received a "suicide note" from his twin brother, Marcus. Lucas reads the note's content in which Marcus instructed Lucas to divide their wealth amongst family members.
WARNING: The video features insensitive content that could be harmful to audiences
The note later instructs Lucas to head out to the family background as Marcus had left one final gift for his brother. Although, in the video, Lucas awaited the arrival of his younger brother before proceeding outside only to find a headstone marking Marcus' death.
The turning point in the video came when Marcus appeared onscreen, alive and well, revealing that he hadn't committed suicide. Instead, he planned this narrative to "prank" his family into believing he had passed away.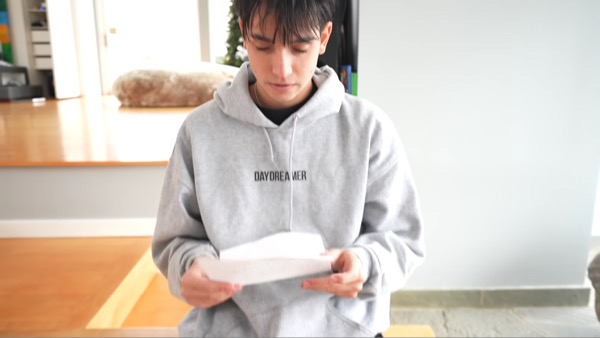 While the "prank" may have proven to be successful for the Dobre twins since its upload on 10th January 2022, the video garnered over two million views. The astronomical amount of backlash they faced in the days since its upload was likely unexpected for the content creators.
Many had repeatedly stated that the video is an example of why YouTube shouldn't have "removed" the Dislike button a few months ago, but that the video was utterly "distasteful". Some had shared experiences of losing loved ones to suicide; others have criticised the twins for uploading their video considering their target audience.

"Suicide isn't something anyone should joke about, let alone clip together and make a video about to 'prank' your young and impressionable audience," one YouTube comment read.
Another YouTube comment criticised the twins for their ignorance on producing such content for views. "I don't know what's sadder: The fact this guy's life basically amounted to nothing had this been real or not, or that his LAST ACT upon leaving this Earth would be to clickbait his own audience one last time."

The twins have yet to provide a comment to address the backlash they've received since the video's upload. The video is still available on their YouTube channel, and as such, we issue a warning as the video features insensitive content that could be harmful to audiences.
Featured image courtesy of Instagram / dobretwins.